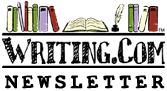 Romance/Love





This week: Chocolate Bliss

Edited by: StephB Happy 21 WDC
More Newsletters By This Editor



1. About this Newsletter
2. A Word from our Sponsor
3. Letter from the Editor
4. Editor's Picks
5. A Word from Writing.Com
6. Ask & Answer
7. Removal instructions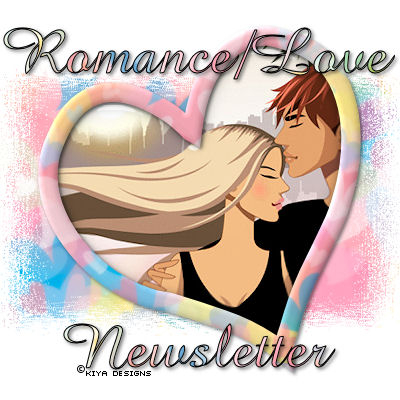 What are your expectations for Valentines Day? Flowers? Quality time with a loved one? A significant other? Friend? Sibling? Child? Or is Valentines day a celebration you'd prefer to avoid?

I think Valentines has grown into being more than just about "romantic" love. I think there's a healthy dose of respect involved. It's a very inclusive holiday. Heck, you may not have a "sweetie" in your life, but you can treat yourself to a little "me" time and enjoy without feeling guilty. I just might indulge in a massage!

| | |
| --- | --- |
| ASIN: B01FST8A90 | |



During the time of Christ, the Roman Empire ran the known world. They believed in multiple gods and one of their feasts was called "Lupercalia."

Let's just say Lupercalia was all about carnal rituals. Men sacrificed goats and dogs. They chased after women with slain animal hides. Everyone drank too much. Men would pick women names from a jar and be "coupled" for the duration of the "feast." (Personally, it doesn't sound too romantic or that love was involved.)

Here's where the lines cross over: Roman Emperor Claudius II took the pleasure of ordering the deaths of men named Valentine during the 3rd century. Before he hied, one of these Valentine guys wrote a love letter to the jailer's daughter. He became a martyr in the budding Catholic church and they created a day to celebrate him.

During this time, a lot of Roman pagan rituals were "fused" with budding Christian traditions to make them more acceptable to the masses. Thus Pope Gelasius merged the feast day of St. Valentines day with Lupercalia. The clothes went back on.

Giving Cards

Rumor has it Valentine sent the 1st card or love letter, to the jailer's daughter. Since that time, letters and cards have been used to express love and affection. In 1415, Charles, Duke of Orleans, wrote his wife a Valentines poem which is still preserved by the British Library in London.

During the Victorian age (1837-1900) Europeans began making handmade cards for their "sweeties." These cards were big, lacy, and frilly.

Esther Howland, a native of Massachusetts, brought those European Valentine missives to the states, creating the New England Valentine company. She published the 1st American Valentine cards in 1849.

Hallmark got into the business in 1913. Late comers.

Got Heart?

Conversation hearts are very popular during Valentines day. "Be Mine" and "Kiss Me" are my favorites, though "Tweet Me" is growing on me. These sinful treats appeared in 1866 just after the civil war. They're made by the New England Confectionery Company, or NECCO for short. Currently, make over 8 billion hearts a year!



Question for you

: Is Valentines overrated?

CHALLENGE #1 - Come up with a new and totally original saying for a conversation using only 2 words.

CHALLENGE #2 - Write a love letter from either Romeo to Juliet or from Juliet to Romeo. I'll feature the missives in my next Romance/Love NL and give my favorites Awardicons!!





Valentine poem - mother (E)
This is an illustration for a Valentine's Poem. A little boy gives to his mother.
#

775986

by Shaara
Invalid Item
This item number is not valid.
#

620927

by Not Available.
Once Upon a Valentine's Day (E)
Cupid's job disappears, except for one lonely young lady.
#

622537

by Vivian
Together (E)
For my husband - a Valentine's Day poem.
#

424721

by Phyllis
Coca Cola, Cupid, and a Red Rose (E)
Cupid is for hire.
#

622477

by Shaara
The Heart of the Matter (13+)
A celibate priest searches for someone to share Valentine's Day with.
#

2075122

by Dee
Chocolate Bliss (E)
A light hearted poem about chocolate and Valentines Day
#

2109947

by StephB Happy 21 WDC



Have an opinion on what you've read here today? Then send the Editor feedback! Find an item that you think would be perfect for showcasing here? Submit it for consideration in the newsletter!
https://Writing.Com/main/newsletters/action/nli_form



Don't forget to support our sponsor!




| | |
| --- | --- |
| ASIN: B000FC0SIM | |

Feedback from my Romance/Love Newsletter DTD: 4 JAN 2017, "Love in the Afternoon"
Cadie Laine


Do you still watch soap operas? If so, what's your favorite? Why?

I do not watch soap operas anymore simply because of time and the fact that I lost the whole backstory of who is who and what is going on. I figure if I were to make time to watch it I could get back into it. BUT, I don't think so. I have to admit that "All My Chilren" was my favorite. Erica Cain, Stewart and Adam Chandler were my favorite characters.



BONUS: Giving out merit badges for this one (to the 1st 3 who answer correctly:) Can you name the 4 soaps still on Daytime TV? Bold and the Beautiful, General Hospital, Young and the Restless, and Days of our Lives.

I am probably not one of the first three but I also had to look it up on TV Guide .com



STEPH: Good job! You are!!



EXTRA BONUS: Argue for or against: Is Game of Thrones a "soap opera?"

This one I had to remember that I don't watch Game of Thrones. I thought you were actually talking about the activity we had going last year. How funny *Laugh*



Quick-Quill

Soaps. They are the epitome of romance to the "inth degree" How to write them so they keep the interest. Who shot JR? The Luke and Laura Wedding. My fav was Days of our lives, Diedra Hall. Her boyfriend/hubby/lover was a Brit.

Princess Megan Rose

Hi: I love Soap Operas and I still watch "Young and the Restless." I love reading this and I am a fan of Vampire Diaries. I loved "Dark Shadows", all of them but I love the original. I was glued to Dallas and I have Soap Opera books and I will always love Soaps. Passions was a favorite of mine. I have autographed pictures of the cast, Joshua Ryan Evans, Juilet Mills sent me signed photographs and I have autographed pictures and books by Lara Parker. I got e-mails from Denise Nickerson who played on "Dark Shadows." Okay.

The soaps that are still on TV: "The Young and the Restless", "The Bold and the Beautiful", "General Hospital" and ""Days Of Our Lives." Thank you for writing this. It means a lot to a soap fan. It is informative and great writing. Wow.



You're welcome. Sending a MB your way! I really enjoyed watching soaps when I was watching them. Miss As The World Turns.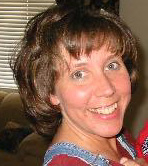 StephB Happy 21 WDC
is a 911 dispatcher for LAPD. Her latest novel is "A Princess Never Lies." Can Sophia save time or will get in the way of history when she starts a romance with Jax?


| | |
| --- | --- |
| ASIN: B01FST8A90 | |



To stop receiving this newsletter, click here for your newsletter subscription list. Simply uncheck the box next to any newsletter(s) you wish to cancel and then click to "Submit Changes". You can edit your subscriptions at any time.