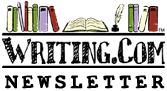 Spiritual





This week: Love Is in the Air

Edited by: Shannon
More Newsletters By This Editor



1. About this Newsletter
2. A Word from our Sponsor
3. Letter from the Editor
4. Editor's Picks
5. A Word from Writing.Com
6. Ask & Answer
7. Removal instructions







Welcome to the

Spiritual Newsletter

.

My name is

Shannon
and I'm your editor this week.


"Let us be grateful to people who make us happy, they are the charming gardeners who make our souls blossom." ~ Marcel Proust
I look forward to Valentine's Day every year--an excuse to do a little something extra for the man I love.

This year I made a 58-page Love Book
titled "My Reasons Why." Page 1 reads: "If you're ever feeling down, here are all the things that make you amazing," and each subsequent page contains different reasons why I love my husband (complete with accompanying stick-figure images that I colored with crayons and markers). For instance, page 2 says "I love that you are so affectionate" and portrays two stick figures holding hands on a sofa.

As I sat coloring one day my single 25-year-old son asked me what I was doing. "Finishing your dad's Valentine's Day present," I said. He said, "Man, I haven't celebrated Valentine's Day in so long." I felt sad for him. I want my son to be happy. He wants a long-term relationship but hasn't found "the one" yet and isn't willing to compromise by settling for just anyone. I know he's lonely. He doesn't talk about it much, but when he does it breaks my heart.

Remember passing out Valentines to your classmates in grade school? They came in a box of 32 or something, and everyone got one. Some were fancier than others (you could attach a roll of Smarties or a box of Sweethearts candy), and we all went home with our lunchboxes full of love. I carry on that tradition with my adult children and grandkids; every year I get them a little something--usually cards, a small box of candy, and/or a stuffed animal.

Everyone should feel loved on Valentine's Day.

Just as Christmas is painful for those who have lost a loved one, Valentine's Day can be difficult for those who are alone and lonely. Send cards, have a BBQ, go as a group to a movie, give them a call or a hug. Valentine's Day isn't just about romantic love. Let the important people in your life know you are thinking about them.
"A tree is known by its fruit; a man by his deeds. A good deed is never lost; he who sows courtesy reaps friendship, and he who plants kindness gathers love." ~ Saint Basil
Peace and blessings.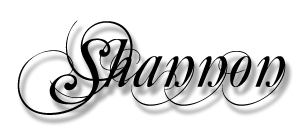 Newsletter Archives (E)
A listing of all my newsletters in one easy-to-find place.
#

1555482

by Shannon

I hope you enjoy this week's featured love/romance selections. Please do the authors the courtesy of reviewing the ones you read. Thank you, and have a great week!
Slushies (13+)
Emily and Jon struggle with concepts of romance stories, and beautiful people.
#

191957

by LemonPie
I Will Always Be Loved (E)
A Valentine's Day brings the realization that love will always be with me.
#

1441858

by audra_branson
Coca Cola, Cupid, and a Red Rose (E)
Cupid is for hire.
#

622477

by Shaara
My Valentine (13+)
Sometimes Valentine's Day isn't all candied hearts and flowers...
#

1372784

by LdyPhoenix
Blossoms Maligned (13+)
Finally getting the nerve to ask Sarah out, Tom finds his best day might just be his last
#

1135889

by RadioShea
How Cupid Got His Name (E)
And how did Cupid get his name?
#

1751442

by Coffeebean



Have an opinion on what you've read here today? Then send the Editor feedback! Find an item that you think would be perfect for showcasing here? Submit it for consideration in the newsletter!
https://Writing.Com/main/newsletters/action/nli_form



Don't forget to support our sponsor!







The following is in response to

"Divided We Fall"
:

Mia - in motion
writes: Hi Shannon,

A lovely thoughtful reflection about the impact of being born blind on our prejudices. Thank you.
Thank YOU, Mia. I appreciate you taking the time to read and comment.
Quick-Quill
writes: I don't think racism is as much about SEEING as it is a perception that is taught. From the begining of civilization there has been bigotry. that perceived feeling that someone is better than someone else because of culture, money or looks. Pick one. A Patch of Blue with Sidney Poitier. A great example of equality without seeing. Yet even in that year they weren't allowed to be together. One only learns bigotry and racism from an outside source. Its not in your DNA, Its in your environment.
I love Sidney Poitier, and A Patch of Blue is one of my favorites (To Sir with Love is another favorite Poitier film). In A Patch of Blue, passersby stare at them because they see a white girl with a black man. Selina's own mother, Rose-Ann (played by Shelley Winters--an actress I find abrasive and unlikeable in every role she played), refers to him as a "*igger" when she sees them together on the street. The only white person (other than his coworkers) who takes the time to get to know Gordon (Poitier) is Selina, and that's because she's blind and doesn't find out he's "colored" until later in the film. Despite the fact that Selina's environment steeped her in prejudice, malice, and hatred (the only friend Selina ever had, Pearl, was taken from her when she was nine years old because Pearl was black), Selina doesn't hate Gordon once she finds out he's not white because she knows what he looks like inside. He's a good man, a kind and generous person. What he looks like outside doesn't matter. I agree that environment contributes and that hate/prejudice are learned behaviors, but our first impressions are based on what we see. If we couldn't see our obvious differences, would the world be a different place?




To stop receiving this newsletter, click here for your newsletter subscription list. Simply uncheck the box next to any newsletter(s) you wish to cancel and then click to "Submit Changes". You can edit your subscriptions at any time.