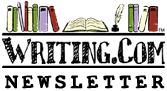 Romance/Love





This week: It's the Most Romantic Time of the Year

Edited by: SpookyB
More Newsletters By This Editor



1. About this Newsletter
2. A Word from our Sponsor
3. Letter from the Editor
4. Editor's Picks
5. A Word from Writing.Com
6. Ask & Answer
7. Removal instructions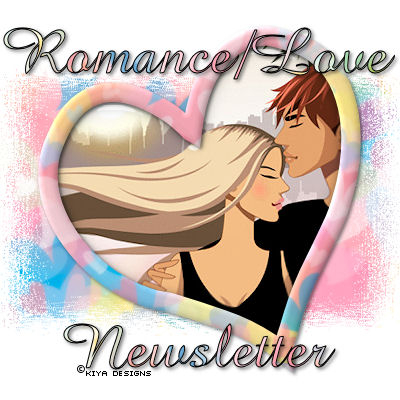 It's the most wonderful time of the year.

With the kids jingle belling
and everyone
Telling you to be of good cheer…


Lyrics: Andy Williams

********

The holidays have to be the most exciting time of the year! Thanksgiving is over and we start with a BANG with Black Friday and Cyber Monday. Trees are going up. Houses are splayed out in flashing lights. The menorahs are getting dusted off. Anticipation fills the air.

And that's what I want to touch on today – anticipation of the holidays and what it has in common with romance and how it drives a romance novel.

*********
How was your Thanksgiving? Did anyone get stuffed?
I had a very nice, low key holiday. We visited relatives and they catered from a local restaurant. There was very little mess and fuss, and the turkey was delicious. I was very grateful for someone else hosting Thanksgiving. I had apple pie, but only because it was that or pumpkin and while I LOVE a good pumpkin cheesecake, I'm not a fan of pumpkin pie. My favorite holiday pie is blueberry.

********
There are so many different customs and traditions for the holidays it's exciting. I love talking to different people and learning how they celebrate. The more we open up to each other and learn, the more we let peace into our hearts. This is probably my last Romance/Love newsletter for the year so I wish you peace and good will for the holiday season. See you in 2018!



Certain situations demand dramatic music. Now you have it!

Get it for Apple iOS, Android or Kindle Fire.
Creative fun in the palm of your hand.

The way I see it, every year I look forward to the holidays and the unique traditions I've crafted with my family. There's making Santa sugar cookies, decorating the tree, buying egg nog, and visiting the advent calendar. All of it is fun and makes us happy. The anticipation to do it brings a gleam to the eyes that tells everyone around you that you're full of excitement.

Romance, especially holiday romance, uses anticipation to heighten the reader's sense of excitement. Anticipation creates an eagerness to find out what happens next. We predict what we want to happen and then we savor the moment when it does happen.

Including anticipation in your writing can be a challenge because you're painting a mood. The best to do it is to describe the emotion. For example, if something is dangerous, we anticipate fear. If we expect a good outcome, we anticipate hope. What heightens the anticipation is the intensity of thee motion. Which leads us to love and romance. Love is an intense emotion, powerfully felt. It reverberates through every fiber of your being. With carefully written passages, we can anticipate the character's growing attraction and savor the first kiss when it happens.

"Her lips were full and red, bright as a strawberry. A hungar pulsed through him – a hunger to taste her lips and loose himself in that sweetness."

Reference: http://moodwriting.blogspot.com; Creating Anticipation.



Question: What's your favorite holiday tradition? Doesn't matter if it's Christmas, Hanukkah or Kwanza, please share!


Luck of the Irish (13+)
Holiday Romance (1673 words)
#

2095379

by Genipher
Mistake me for Mistletoe (E)
Strangers meet during the holiday.My entry for the holiday contest.
#

1034099

by Jess'ca
Invalid Item
This item number is not valid.
#

2141867

by Not Available.
Snow Angel (13+)
Roommates become more over Christmas break. A Winter Romance & LGBT Writing Contest entry.
#

2026022

by Jeff
On the Chance (E)
A young couple takes a chance on love. ~ Contest Entry / Holidays
#

1508355

by Mara ♣ McBain
Christmas Spirit Visits the Wild West (E)
Her dead husband sent "Christmas Spirit" to be a matchmaker.
#

790748

by Shaara
One of my personal favorite holiday stories on the site.
A Wreath for Joy (E)
A Christmas Story--there's more to a wreath--for Holiday Rhyme Time
#

1364931

by Joywitch @ her cauldron
Kwanzaa In progress (E)
4 items related to Serengeti Grigsby/Kwanzaa
#

918397

by Walkinbird



Have an opinion on what you've read here today? Then send the Editor feedback! Find an item that you think would be perfect for showcasing here? Submit it for consideration in the newsletter!
https://Writing.Com/main/newsletters/action/nli_form



Don't forget to support our sponsor!




Feedback from my Romance/Love Newsletter DTD: 8 NOV 2017
Editing is BLUE

I love this idea. Thanksgiving in my family is pumpkin pie as a staple and then fill in with whatever dessert we found on Pinterest we want to try out.

QP the Friendly Ghost

An answer to your question: What is your favorite Thanksgiving dessert? For me, it's pumpkin pie followed by pecan pie. Love them!

My favorite is blueberry. Growing up, my mom would make a lot of pies – mincemeat, apple, pecan, cherry, blueberry, (never a pumpkin because other people would make a pumpkin) and I just grew to love a blueberry. I never really came to care for a pumpkin pie, but I love a tasty pumpkin cheesecake.
Now it's time for Egg Nog, Peppermint Bark, candy canes.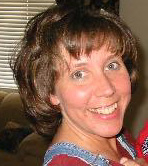 SpookyB
is a 911 Dispatcher for LAPD. Her Christmas romance is "The Faberge Secret," Available on Amazon. A very satisifying read. 5 Stars, Reader's Favorites. When Elise finds a rare Faberge Egg, can Dimitri keep her safe?

To stop receiving this newsletter,
click here
for your newsletter subscription list. Simply uncheck the box next to any newsletter(s) you wish to cancel and then click to "Submit Changes". You can edit your subscriptions at any time.