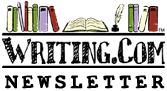 Short Stories





This week: Winchester: Fact vs. Fiction

Edited by: Shannon
More Newsletters By This Editor



1. About this Newsletter
2. A Word from our Sponsor
3. Letter from the Editor
4. Editor's Picks
5. A Word from Writing.Com
6. Ask & Answer
7. Removal instructions



Welcome to the

Short Stories Newsletter

. I am Shannon
and I'm your editor this week.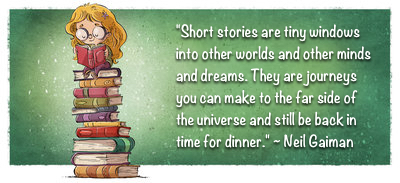 Keep reading for your chance to claim an exclusive trinket!

| | |
| --- | --- |
| ASIN: 0995498113 | |

Approximately ten years ago my husband and I toured the Winchester Mystery House in San José, California. I'd been captivated by the stories for years and had to see the mansion for myself: stairways with steps two inches high, doors that open to nothing but the ground twenty feet below, stairwells that rise to nothing but a ceiling above.

Over a thirty-eight-year period (1884-1922), Sarah Winchester transformed what began as an eight-room farmhouse into a sprawling 160-room mansion, the construction of which took place around the clock, ceasing only upon her death on September 5, 1922, at the age of 85. The endeavor cost $5,500,000.00 (equivalent to $153,550,623.43 in 2018.)



"Every morning she made the rounds with her ever-patient foreman inspecting the latest progress. Some days she sketched plans on the spot using a saw-horse drawing table and any handy material, often brown wrapping paper (and used both sides). From the foreman came no argument, he had only the problem of interpretation. But glaring mistakes failed to discourage her and time was fleeting. Sarah simply ordered the error torn out, sealed up, built over, or around, or more likely, totally ignored. " ~ Lady of Mystery by Ralph Rambo, 1967


In the new film Winchester starring Helen Mirren, Sarah isn't building a home, she's building a prison for the vengeful ghosts of those killed by Winchester firearms, sealing them inside the mansion's many empty rooms with 13 nails barring each door. While the number 13 does appear to be a pattern throughout the house (13 wall panels, 13 steps, 13 windows in a room, 13 lights in a chandelier, 13 bathrooms), sealing ghosts inside abandoned rooms with 13 nails is complete nonsense. I love a good movie as much as everyone else, and I knew the real story didn't need embellishing, so I had high hopes when I walked into the theater. I left feeling cheated, however; as if someone's political agenda had been marketed under the guise of an interesting story. It was much the same feeling I experienced after watching Noah (my biggest movie letdown): when your foundation (story) is flawless, just tell the damn thing! In other words, if it ain't broke don't fix it.

By all accounts, Sarah Winchester was an educated, generous, cultured, intelligent woman--an accomplished musician and avid reader who spoke four languages. She was tiny, standing a mere 4'10" tall and weighing less than 100 pounds, but she wasn't a pushover. When the Chamber of Commerce asked permission to show her home to President Theodore Roosevelt, Sarah's response was a resounding "No!" which leaves me wondering how she'd feel about the millions of people who have traipsed through her house since it opened to the public in 1923.

Sarah designed the mansion herself, despite her lack or architectural training, as a therapeutic remedy for her grief; her month-old daughter and only child passed away. Fifteen years later husband William succumbed to tuberculosis. While she did receive visitors such as Mary Baker Eddy, Sarah never admitted to being a spiritualist, and those closest to her vehemently deny it. She was raised Episcopalian and hired a Baptist minister to oversee her husband's funeral. Grief-stricken, Sarah moved west, purchasing the eight-room farmhouse on its 161 acres. Construction immediately commenced.



"She must be given due credit for inventiveness. Some of the built-in innovations were decades ahead of the times. Annunciators installed in all rooms could signal her whereabouts to the servants. Illuminating gas was manufactured by a new process directly on the grounds. She improvised a window catch patterned after the Winchester rifle trigger and trip-hammer. The mansion was one of the first to utilize wool insulation. Today's visitors are surprised by her years-ahead cornerplates on many stairways to prevent dust pockets. She invented an inside crank to open and close outside shutters. Her 47 fireplaces had the first hinged iron drops for ashes and concealed wood boxes. The tier of tubs in her immense laundry had moulded-in wash-boards." ~ Lady of Mystery by Ralph Rambo, 1967


Mrs. Winchester's annual income was $43,335.00, equivalent to $1,114,949.96 today. If your character were an eccentric millionaire, how would she spend her money? Would her methods be as interesting as Sarah's? How would she deal with the loss of an only child? A husband? Would she seek answers from spiritualists? Would she dabble in the occult? Share your thoughts and/or stories related to or inspired by this week's topic and I will include them in next month's edition.

Until then, thank you for reading.

P.S. Every registered author who shares their thoughts and/or creative endeavors relating to or inspired by this week's topic will receive an exclusive trinket. I will retire this month's limited-edition trinket at 11:59 p.m. WDC time on Tuesday, March 20, 2018, when my next short stories newsletter goes live.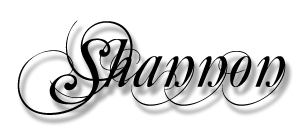 Newsletter Archives (E)
A listing of all my newsletters in one easy-to-find place.
#

1555482

by Shannon

I hope you enjoy this week's featured selections. I occasionally feature static items by members who are no longer with us; some have passed away while others simply aren't active members. Their absence doesn't render their work any less relevant, and if it fits the week's topic I will include it.

Thank you, and have a great week!
I Should Have Called A Cab (13+)
Late one night, I decided to walk back to the club. I should have called a cab. 2993 words
#

2032748

by Spanky De - We Got This!
Slaughter House (18+)
A woman tries to buy a home, dismissing its haunted history as urban legend
#

1306885

by J.D. Blaire
The Photograph of Carolina Stump (18+)
A writer finds an old photograph and discovers a horrifying secret...
#

1149464

by W.D.Wilcox
The Old Kirsch Place (E)
Two cousins investigate an old farm, said to be haunted.
#

1487829

by Jaye P. Marshall
Invalid Item
This item number is not valid.
#

1609309

by Not Available.
Ed (18+)
I'm being haunted by one of my victims, or maybe it's just me...
#

1177531

by MadMan at Large



Have an opinion on what you've read here today? Then send the Editor feedback! Find an item that you think would be perfect for showcasing here? Submit it for consideration in the newsletter!
https://Writing.Com/main/newsletters/action/nli_form



Don't forget to support our sponsor!




| | |
| --- | --- |
| ASIN: B01MQP5740 | Kindle |

The following is in response to "Get Inspired"
:



~
~
Lilli ☕
writes: Well, this NL packs a wallop!!! It's just riddled with prompts and future stories/poems. I love all the links you shared and bookmarked them all! Thank you for another amazing NL!



~
~
John Yossarian
writes: I'm definitely going to check out WhiteEnamel. Since being a cop, I've been fascinated with the mentally ill. That and disgusted in how we, as a society, treat them. Anyway, just wanted to say, this looks like a fun site. I've checked out the 'Urban Legends' before. Nice site. And what a nice surprise in Goodbye Warden. That one does sound creepy!



~
~
If its to be its up to me
writes: Me and my dog took a walk through some woods the other day.

Hearing a commotion , I walked toward the noise. two birds were fighting over something, maybe a piece of food, when I got closer, course JJ started barking and he was trying to go after it or them( a chiwahwah).

amyway, I saw these two birds attacking this tiny creature not a piece of food. this little creature was fighting for its life. I raised my hands toward it and it fell into my hands.

Course my dog wanted to go after it,and I stopped him from injuring this creature, no bigger than my thumb, the wings were so fine almost colorless. slowly flapping its injured wings ready to take flight.

No matter how injured it was. But I looked down at it(maybe her) and I smiled. the creature seemed like it could trust me, a human! she steeled in my hand,wrapped her wings around herself and stayed still.

Her wing was really shredded. My thought to take her to a vet, maybe, only alternative here.
Which I did.

He was surprised at my "pet" if you will, . He examined the wing, put some ointment on the wing, and told me, don't get attached, she needs to go back where se came from. this will heal in a few days.

The few days this little creature healed nicely the thoughts, ideas, dreams I had were outstanding, thinking of what a farie would be like. I felt so different while she was here. The few days came & gone, no words spoken, but with a little hug, a small peck, she flew away. Wonder if thats the ending? Maybe.



~
~
LJ hiding under the bed
writes: I enjoyed your newsletter. Thanks for providing all the links. I find the "Let's not Meet" link especially intriguing because I had an experience along those lines. I've familiar with some of the sites but I'm going to enjoy checking out the others. Great Stuff!



~
~
Princess Megan Rose
writes: I would like to read the books about creepy things and mental illness. I am retired from working in mental health and it was cruel how people were treated 50 years ago and more. I am also mysterified by urban legends. These are just great books you have chosen and I will read them in the daytime. The old county building I worked at was haunted and the ghosts weren't mean but it was weird and spooky at times. I didn't get scared.



~
~
Quick-Quill
writes: This Newsletter is a keeper. I will be looking at these links. A few weeks ago I looked up something and came across a story about a woman who died, but then showed up in town. The story intrigued me. I think it will make a great crime novel. Its great to have the who, the why and the how all spelled out.



~
~
dragonwoman
writes: I am definitely inspired by the links you provided. I have unearthed a card and written several down. So far, my fave is Creepypasta. You can submit a prompt there too.



~
~
Jeannie💐
writes: Thank you so much for cluing us in on all these websites to get ideas on new stories. I'm going to check them out now and see if any new story plot comes to mind.

This trinket reminds me about these possessed dolls that coast to coast AM shows videos you can view. It's all so creepy! Would love this trinket though.
~
~
BIG BAD WOLF
writes: Sometimes it takes a fever in order to write.



~
~
Elfin Dragon - contest hunting
writes: This newsletter is so packed with information. I was wondering if you knew if other states also had websites for their prisoners as well? I suppose I could google it.
And, of course, I'm far more interested in obscure State laws. You know those which remain on the books even though they're so outdated to be ridiculous. Like you can't have ice cream in your back pocket on Sunday. First, why would you have ice cream in your back pocket? And second, why only on Sunday is it illegal? I'm determined to find out where these strange laws came from.



~
~



gingerlyme writes: These are some great ideas. Thank you for sharing these sites - most of them I'd never even heard of.



~
~
Cheri Annemos
writes: This is the kind of thing I look for in a newsletter. It is so useful and appreciated. Thank you!



~
~
Jeff
writes: What a great list of resources! I've heard of and used a couple before, but most of these were new to me. Thanks for providing new places for us to find inspiration!
~
~
Lisa Noe
writes: I really don't have something to highlight.
but I wanted to tell you how much I learned from your newsletter, I'm not usually a story writer because I can't come up with good ideas for a plot. I've written a few stories but never one that could be showcased. I now know several different places in which to get ideas. Thank you for that.

lisa~kittylove
~
~
Dragyn
writes: Fake name generators are so much fun.
even if they're not inspiring, they're entertaining!



~
~
Autumn
writes: Great newsletter! You provided some great sources for inspiration. Generators can be a great help, this is a new one that my local writer's group has had some fun with for prompts- http://www.mithrilandmages.com/



~
~
~Minja~
writes: I'm the same like you, I like to read different articles I find online (mostly on Facebook) and think some stories they share are great inspiration for a novel or something else. On Facebook I read "Graveyard Shift". This is a blog about all things creepy, true stories and events. I like Creepypasta as well though. I watched TV show called "Channel Zero" which is inspired by some stories from that site. It's a show from 2016 and, if I'm not mistaken, there's 4 seasons of it at this point. Very cool and it shows how different people can get different inspiration for their own work
. Thank you for sharing your own sources. I bookmarked them all.



~
~
Life's a Beach... says Joey C
writes: Hey Shannon,

Yet another great newsletter! If I were having trouble finding inspiration these would be excellent resources...But for me, the opposite is the norm. I suffer from the wild, crazy, and unending, prodding of my muse. She sees opportunity everywhere and even plays a game of how many different genres could you twist this idea into? Even when I try to ignore her... she finds a way, (often, by taking her clothes off and acting out the scene.) My cloud is full of hundreds of projects in varying stages of disarray.

The horror genre inspired me sometime back when I was on the set of "The Walking Dead" in Senoia, Georgia. Though going around the corner, to where they shot several scenes for "Driving Miss Daisy" and other movies, marked by bronze stars embedded in the town's sidewalks, pulls you back into the warm demeanor of southern living.

Non-the-less, I have writing friends who complain about not finds good project inspirations and I assure you, my face will beam with excitement when I send them a link to this bookmarked item.



~
~
eyestar~hiatus offline
writes: Wow! I like the comparison you make between then and now in the availability of sources for ideas. It is like being bombarded now... now can you choose? LOL It still remains to the muse to be captivated by what floats across the ethers. LOL This is an interesting list of links--I have never seen--as a non story writer. I enjoyed your personal comments and the way you ask questions to spark thought. They are unique links and The Lets not Meet has its appeal. You have a knack for finding prompts! Thanks for being the contribution you be in this arena.



~
~
dragonwoman
writes: I simply loved the CreepyPasta site! So horribly inspiring!



~
~
sindbad
writes: Hi, Shannon. Life is worth the inspiration we get in our day to day events and activity. Overall this article is indeed informative and heart purging as well for aspiring writers. Sindbad



~
~
Jellyfish
writes: Hi Shannon - I really enjoyed your newsletter, I would have had no idea that these sites existed - in fact I tend to stick to the same few sites all the time. I am kind of intrigued by weird and creepy stuff, and by people in general.....I will definitely be checking out some of these
~
~

| | |
| --- | --- |
| ASIN: B07NPKP5BF | Toy |



To stop receiving this newsletter, click here for your newsletter subscription list. Simply uncheck the box next to any newsletter(s) you wish to cancel and then click to "Submit Changes". You can edit your subscriptions at any time.