Printed from https://www.writing.com/main/newsletters/action/archives/id/8890-What-Causes-the-Conflict.html
Romance/Love: May 09, 2018 Issue [#8890]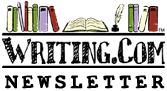 Romance/Love





This week: What Causes the Conflict?

Edited by: Dawn Embers
More Newsletters By This Editor



1. About this Newsletter
2. A Word from our Sponsor
3. Letter from the Editor
4. Editor's Picks
5. A Word from Writing.Com
6. Ask & Answer
7. Removal instructions





Romance/Love Newsletter by Dawn

Questioning conflict in romance and the source of troubles. Conflict is an important element and even when the focus is on the known aspect of two people coming together in a relationship, there has to be something in order to make a story develop



| | |
| --- | --- |
| ASIN: B07NPKP5BF | Toy |



This is a bit of a broad topic, but I want to go back and talk once again about a key story element. This is big for all stories, not just romance. However, I find at times, in particular with ones that have very limited word counts, there can be a tendency to set this one the backburner a little and as a judge and writer, I'm going to recommend not doing that when writing romance here. For some this may be obvious. Still, I'm going to write this newsletter about it: don't forget conflict.

Conflict is important for a number of reasons and I'm not going to go into detail over that or what qualifies. The basic deal is that even when a story is less than 800 words, what helps to get a readers attention and make it a story is the problem that surfaces. Sure, it's nice to read that something nice happened to a random character but really, the end result is a snapshot but not quite as substantial as many readers want to experience. We want to see a struggle, to have a bit of doubt then reach that satisfaction. But it doesn't have to be big. We're not talking epic fantasy here where an entire world or way of life is in jeopardy.

So, where can we find the conflict in a romance story?

There can be a number of chances, most of which will surround the main character, in particular the point of view one. Part of what many readers enjoy with the genre is how personal the stories can feel. It's intimate and close to read about how people fall in love. So, the problems within a story can be very personal for the character. It can be an issue of being a relationship. Or it can be something external that makes it difficult for them to be in a relationship.

Sure there are some common conflicts too. Questions of fidelity, doubt and the classic miscommunication (if only they had talked to each other instead of getting wires crossed and blowing things out of proportion). However, sometimes with a limited word count it's hard to get certain types in while making it believable and still allowing the satisfying end the reader desires. Then again, that's the trouble of short fiction in general and why I stick more to novels.

Still, there are ways to still give problems and conflict with romance/love short stories. The character can have personal issues that aren't related to the relationship but instead get in the way of their own happiness. Or there can be external forces, other people, situations and the like that are obstacles for the couple.

Overview: while romance is about the couple falling in love, it is still a genre that needs conflict. Personal conflict in particular and a closeness to the main character can make for an interesting story. What problems does your couple face within the confines of their story? Let us know.



Short Shots: Official WDC Contest (ASR)
Use the photo to inspire your creativity. Write a short story and win big prizes!
#

1221635

by Writing.Com Support
The Weekly Quickie Contest (18+)
Can you excite in 690 words? Month: May Theme: Flowers
#

1355442

by Dawn Embers
Invalid Item
This item number is not valid.
#

2155511

by Not Available.
Invalid Item
This item number is not valid.
#

2157221

by Not Available.
Invalid Item
This item number is not valid.
#

2157146

by Not Available.
A Kochi Moment (13+)
Xavier and Liam explore Kochi Castle at their own pace.
#

2151110

by Osirantinous
Invalid Item
This item number is not valid.
#

2150326

by Not Available.
A little bit of opera (13+)
Xavier and Liam are just starting out, but can their relationship cope with opera?
#

2148747

by Osirantinous



Have an opinion on what you've read here today? Then send the Editor feedback! Find an item that you think would be perfect for showcasing here? Submit it for consideration in the newsletter!
https://Writing.Com/main/newsletters/action/nli_form



Don't forget to support our sponsor!




| | |
| --- | --- |
| ASIN: B07YXBT9JT | |



What causes the conflict in your romance story?

Back in the end of February, I wrote a Romance/Love newsletter about the unexpected romantic. It pointed out the potential for a romantic character in someone we might not expect, like those figures known from history for different parts of their lives. Here is a comment sent on the topic:

Comment by Kimbug

It's hard to imagine Adolf Hitler or Idi Amin as romantic (gag!) as heinous as they were as leaders. I would think that the lack of romantic involvement for each would cause them to behave as they did. That might be an interesting topic to explore.

- That is a good example of someone we don't really think about as romantic. I remember after a while people were using Hitler in argumentation as a reference to try and prove your point wrong so often the counter argument became about how Hitler might like cookies, so if we like cookies are we like Hitler. Even some of the people who are considered the worst have positive sides and moments. And people act in different ways for varying reasons we don't always know.




| | |
| --- | --- |
| ASIN: B07K6Z2ZBF | |



To stop receiving this newsletter, click here for your newsletter subscription list. Simply uncheck the box next to any newsletter(s) you wish to cancel and then click to "Submit Changes". You can edit your subscriptions at any time.



Printed from https://www.writing.com/main/newsletters/action/archives/id/8890-What-Causes-the-Conflict.html