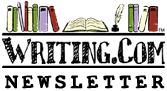 Romance/Love





This week: The Empowered Romantic Heroine

Edited by: StephB
More Newsletters By This Editor



1. About this Newsletter
2. A Word from our Sponsor
3. Letter from the Editor
4. Editor's Picks
5. A Word from Writing.Com
6. Ask & Answer
7. Removal instructions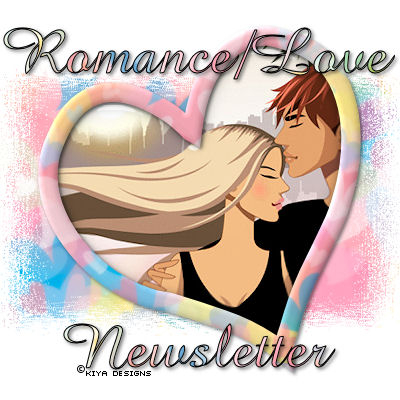 I hope you all had a nice Mother's Day including all you doggie and kitty mommies.


I was a hard working mom and worked at the dispatch center. We went out to dinner the day after.

Spring is here and there's nothing I love more than smelling fresh flowers. My favorite flower to grow is Marigolds. I picked up a pack, I just have to find the time to plant them, now!



Memorial Day is around the corner here in the USA. Memorial Day is intended to honor the nation's military who have died in service to our country. One story I love sharing is that of the American Cemetery in the Netherlands. It's the only American military cemetery in that country. Since World War II, the Dutch have adopted graves at the cemetery. Not only do they place flowers at the graves, they research the grave they've adopted and learn about the service member and their family. What a heartwarming thank you!

I worked on this newsletter, I discovered some recent trends in the romance genre. Cowboys, babies, and billionaires continue to remain favorites. Trending are military heroes, pets, and historical romance with a Scottish setting courtesy of Outlander. However, one trend that I wanted to explore was empowered heroines.

| | |
| --- | --- |
| ASIN: B01MQP5740 | Kindle |



What do we expect from our romantic heroines? I think the biggest expectation is that she's got to be a woman that the hero can fall in love with.

My sense of the romantic heroine from the past comes from the gothic genre. The heroine is young, (or older), curious, but obedient, might need to be saved, smart, but doesn't challenge the hero or his choices too much. And if anything, I think this is the element that dates our heroine.

Moving forward, I think the traits of a romantic heroine changed over time. Heroines should think practically, have a sense of humor, be caring, loyal, be able to admit their fallibly, interesting, and comfortable in her own skin. For me, as a romance writer, that's the most important. I think a heroine succeeds and connects with readers when they're comfortable in their own skin.

Heroines come in all different shapes and sizes, but they must be believable and they must be likeable. But: QUESTION #1 do they need to empowered to connect with modern day romance readers?

QUESTION #2: Who is your favorite romantic heroine? Claire from Outlander? I'd love to hear your favorites! All mediums from TV to books, to movies accepted!



COMING UP:

There are several "types:" the nurturer, the amazon, librarian, and seductress. I'll take a look at each type in my upcoming Newsletter.




ASIN: B008BWAD6U
ID #113335

Product Type:

Kindle

Reviewer:

StephB

Review Rated:

13+

Amazon's Price: $ 7.49

Invalid Item
This item number is not valid.
#

931067

by Not Available.
The Dogs Did It (18+)
A Spring Romance - for the Weekly Quickie Round 240
#

2117748

by QPdoll
Invalid Item
This item number is not valid.
#

2087121

by Not Available.
Spring Romance (ASR)
A Dodoitsu celebrating the first day of spring
#

1403692

by Prosperous Snow writing poetry
Invalid Item
This item number is not valid.
#

2053890

by Not Available.
Summer Kiss (13+)
A first kiss with a special girl
#

2092484

by Schnujo



Have an opinion on what you've read here today? Then send the Editor feedback! Find an item that you think would be perfect for showcasing here? Submit it for consideration in the newsletter!
https://Writing.Com/main/newsletters/action/nli_form



Don't forget to support our sponsor!




| | |
| --- | --- |
| ASIN: B07RKLNKH7 | Kindle |

TopsyTurvyMumsy


Yes! Yes, yes, yes! I have put down so many books over the past several years because I can't get past the awful, entitled, asshole Alphas. To be fair, that's never been my type at all--IRL, on the page, or on the screen.

My favorite Beta heros? How about Leopold from Kate and Leopold? Christian from Moulin Rouge. Hell, even Darcy from Pride and Prejudice. Though he is from an entirely different era and is often completely misunderstood to be a cold asshole who changes over time, he really is much more a bumbling, socially awkward romantic who gets in his own way. And of course, if we're talking Jane Austen, we have to mention Colonel Brandon from Sense and Sensibility. Talk about a Beta hero!


Thanks so much for sharing. Great examples of betas!


Joy


Great NL, Steph.

Yes, I'd consider Luke Skywalker a beta hero. I think I like beta heroes much better than rough, tough, swashbuckling ones.




I would, too. If anything I hope he found time for a little love between Episode 6 and 7. Though, I have a feeling if he did, she broke his heart. (or he broke hers.) That would be interesting tale to tell!




dog pack:saving4 premium renew


Interesting thoughts on the romance corner of the world. Nope, I haven't tried writing romance yet. Perhaps eventually I'll get to this and then...who knows where it will lead.

Bella and I have had a unique...well...kinda romance. Not typical but it has been an intense and close relationship.



THE BELLA OF MY LIFE (E)
About my service dog, Bells.
#

1784996

by dog pack:saving4 premium renew
Quick-Quill


AG! Not only have we emasculated men now we are feeding them pablum and telling them it's what women want. Let me throw this question to your question. If men were allowed to be the natural man, would they need to exert force to feel respected? Would they feel less threatened and need to assert their God give right over women and treat them with respect if they weren't pigeon holed into a box that's against their nature? Many a man, in my perception, has taken the path of least resistance and stayed with their own kind to commiserate. Yet in books women want a strong leader with some bit of respect and tenderness. There seems to be a conundrum here. Is that the BETA man? I think women need to train their boys to be boys, allow them to be Alpha men but be aware you get more with sweetness/respect for women and others in general.


Maybe this isn't for public consumption. It might blow up the site.





Nothing wrong with a little difference of opinion. It's a great question and worth exploring. Your description sounds a bit like a "Gamma" man, (lol!!) which is a mix of alpha and beta. I'll be exploring gammas sometime this summer. How much influence does a mother have on the kind of person her son grows up to be?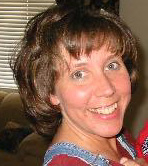 StephB
is a 911 dispatcher for LAPD. Her latest romance novel is "A Princess is Always Right." Can save time from Jonas or will she muck it up when she falls in love with Jax? 4.4 stars on Amazon. " It's a sci-fi fantasy with so much adventure and romance, will captivate you from the first page." – Amazon Reviewer.





| | |
| --- | --- |
| ASIN: B07RKLNKH7 | Kindle |



To stop receiving this newsletter, click here for your newsletter subscription list. Simply uncheck the box next to any newsletter(s) you wish to cancel and then click to "Submit Changes". You can edit your subscriptions at any time.