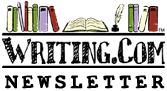 Romance/Love





This week: Love in the Fall

Edited by: StephB aka Rona Virus
More Newsletters By This Editor



1. About this Newsletter
2. A Word from our Sponsor
3. Letter from the Editor
4. Editor's Picks
5. A Word from Writing.Com
6. Ask & Answer
7. Removal instructions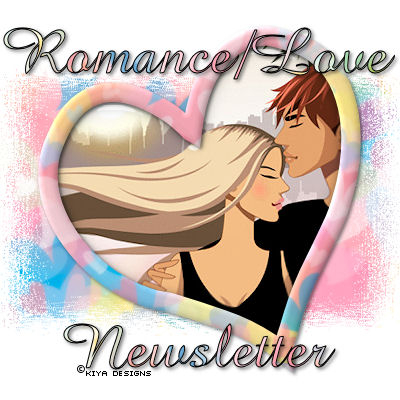 The stores are full with stuff for Halloween. From candy to costumes, the focus is on the paranormal this month. Favorite costumes include vampires, werewolves, and witches. October is a great month to discuss paranormal romance, but I thought I'd take a different approach.

I remember when I was younger late September through October was a time for fall festivals. Counties came alive with fairs. They judged livestock, shared food farmer's market style, and offered contests and games. One favorite contest was pumpkin judging. There might be music, games, and of course beer.

The modern fall fairs and festivals were inspired by the "mother of all fall festivals" – Oktoberfest. So I thought I'd take a look how Oktoberfest inspired our fall festivals and how does love/romance play out against that setting.

Question for you: D o you attend fall festivals or fairs? What do you like do when you're there? What's the appeal?


| | |
| --- | --- |
| ASIN: B07B63CTKX | |

Crown Prince Ludwig of Bavaria had to get married. It was October 1810 and his bride was Therese of Saxony-Hildburghausen. Back then, most marriages weren't "love" matches. His was an arranged married with Princess Therese. He was average height, and an average build, (later in life, he'd gain a few inches) with brown wavy hair and brown eyes. He had a birthmark on his forehead that most painters left off the portraits they painted. He dressed modestly. He was an average looking guy but for that special person, he was probably very handsome.

Therese was a princess with brown curly hair and blue eyes. Her mother was very smart and Therese was a good student. She had a kind heart, but wasn't thrilled about becoming a Catholic which Ludwig was. When 12 OCT 1810 came around, Ludwig and Therese tied the knot. They had a big party on the fields of the city gates of Munich which included horse races.

The common people were happy to celebrate the marriage of their prince. The following years they expanded. The kept the horse races, added a carousel in 1818 and swings. Beer was avail at stands to help quench the thirst of the attendees. In 1825 Ludwig inherited the throne and Therese became a queen. As the years went by, "Oktoberfest" grew bigger and bigger.

It retained a local "fair/festival" atmosphere throughout the 1800's and 1900's but as it got bigger and bigger, it became almost commercialized. Oktoberfest is huge, taking up blocks and blocks of Munch. Only 6 breweries in Munich are allowed to sell beer at the event. There's carnival rides, roller coasters, and beer tents as opposed to beer stands. These beer tents can hold between 1000-1500 people!

Since 2010, there's been an attempt to capture the old fashioned feel of the event from Ludwig's time, called Oide Wiesn. And while Ludwig got married on 12 OCT, the festival typically runs 16 days from mid to late September through the 1st weekend of October. As I write this, this is the last day of Oktoberfest in Munich.

As for Ludwig and Therese, she tolerated his numerous affairs. They had 9 children. She supported charities and the poor. When Ludwig flaunted his affairs she left the country. The people would complain and he'd woo her back. I would say their wedding day inspired an event that lasts even to this day, but there wasn't much love in their marriage.

Question for you: What's your favorite fall festival or fair you like to attend?

CHALLENGE: Write a 2,000 word story about Ludwig and Therese's wedding day. I'll feature the story in my next Romance/Love NL.




Passion's Winter (E)
Written for contest, falling in love in autumn.
#

904145

by Mitch
Invalid Item
This item number is not valid.
#

2013881

by Not Available.
Always Autumn (E)
Remembering sweet lovers in autumn.
#

1717008

by Iva Lilly Durham
God Created Witches Too (E)
Being catholic causes problems if you're in love with a witch.
#

2170468

by Paul
Invalid Item
This item number is not valid.
#

2170000

by Not Available.
The Lighthouse Keeper (13+)
Audrina finds herself attracted to the unusual lighthouse keeper.
#

1817642

by StephB aka Rona Virus



Have an opinion on what you've read here today? Then send the Editor feedback! Find an item that you think would be perfect for showcasing here? Submit it for consideration in the newsletter!
https://Writing.Com/main/newsletters/action/nli_form



Don't forget to support our sponsor!




| | |
| --- | --- |
| ASIN: B07RKLNKH7 | Kindle |

Feedback from my Romance/Love Newsletter DTD: 12 SEP 2018, May-September Romance.
QPdoll


What comes to your mind when September is here?

When September comes around I think of the crisp air, changing leaves, and fire pit fires with hot chocolate and blankets with family and friends.
It's such a wonderful time of year. I break out my fall and Halloween inside decorations. (It's at the beginning of October when we put up our cemetery for Halloween.)

September isn't quite heavy sweater weather but it is for cardigans and plaids and hiking boots. Love it!

Thank you for a fun newsletter.



Thanks for sharing! I like to put up a "graveyard" in my front lawn too!



pumpkin

Hugh Jackman has an older wife. I think it works better when you're middle age or younger. Although I knew a woman in her 80's who had been married to a man 13 years younger for almost 30 years. They were quite happy together. But it seems like as the woman passes 65 and starts to have health problems, most men at age 55 or less would start to have regrets. Women are more tolerant, generally speaking, of men's declining looks and abilities.

I agree with the other driving forces. I've heard psychiatrists say that a man with a wife 20 years younger or more does not have a typical love relationship, She is more a playmate who evolves into a caretaker, and he has a mixed lover & parental role.

Look at 87 year old Clint Eastwood with his wrinkles and gray hair, arthritis and back pain. Can we believe that his wife in her 20's is truly attracted to him? Can he really find the emotional and intellectual exchange that he would with a woman, say, half his age or more? We know there are other things going on there.

On the other hand Robert Duval is older than his father in law, but seems to have a solid marriage. Tommy Lee Jones is much older than his wife, but they've been together quite a while and started a family. They seem happy and stable.



Thanks for sharing. Definitely food for thought.



MeDuf 🤿

Thanks for your newsletter. I don't know that I ever knew what a May-September romance actually was. I had to go look up May-December, only to find that it is essentially the same thing, just a different month. It would have been nice to have had that little tidbit in the article.

Osirantinous

In the southern hemisphere, what comes to mind when September drops by is two things: summer's almost here and thank god I'm no longer getting up in the dark or getting home in the dark *Smile*. Also, I had never heard of May-September relationships, but my recently published novel, Mackerel Sky, is all about one! Woohoo. Though, here in New Zealand we'd call is September-May since that for us is Spring-Autumn, but that sounds a bit weird!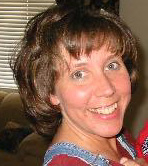 StephB aka Rona Virus
is a 911 dispatcher for LAPD. Her paranormal short romance "Night of Magic" will be available through Prairie Rose Publishing 18 OCT. Can Finn bring Aithne back from a supernatural dimension or will their attraction destroy their worlds? http://prairierosepublications.com/books-view/night-of-magic/

| | |
| --- | --- |
| ASIN: B07B63CTKX | |



To stop receiving this newsletter, click here for your newsletter subscription list. Simply uncheck the box next to any newsletter(s) you wish to cancel and then click to "Submit Changes". You can edit your subscriptions at any time.