This week: The Nature of the Beast

Edited by: Thankful Sonali Going CRAZY!
More Newsletters By This Editor



1. About this Newsletter
2. A Word from our Sponsor
3. Letter from the Editor
4. Editor's Picks
5. A Word from Writing.Com
6. Ask & Answer
7. Removal instructions



Dad and I won a one-night stay at a posh retirement facility (or assisted living center) on the outskirts of our city.

The surrounds were beautiful. The staff was courteous and efficient. The food was good - tasty and wholesome. There were events being organised regularly.

And yet, there was a tangible undercurrent of ... (read on)

| | |
| --- | --- |
| ASIN: 0996254145 | |


Dear Reader,

On Tuesday, Dad and I arrived for a twenty-four hour stay at a posh (and expensive!) retirement facility on the outskirts of our city. Dad had entered a photo contest and was one of three winners of this overnight stay.

The property comprises fifty studio-apartments and twenty-two one bedroom (with hall and kitchen) apartments. There is a dining hall, a library, a gym, a meditation hall, a spa, a swimming pool, a game-room, a temple, a movie theatre and a four-bed clinic with an ambulance, all on the property. Numerous courteous and efficient staff members include four full-time nurses, a doctor and a physiotherapist. Meals are cooked, laundry is taken care of, maintenance is done, festivals are celebrated, movies are screened ... it's quite luxurious.

And yet ...

What struck me most was the palpable air of loneliness that pervaded the place.

Don't get me wrong, there were no mopey faces. On the contrary, everyone was healthy, smiling, greeting us heartily.

A bit too heartily.

Physically, they were fine. I'm guessing intellectually, they were fine, too.

Emotionally?

Dad and I arrived Tuesday late-afternoon. The first meal we had in the dining hall was dinner. When I had finished eating and went to the wash basin to wash my hands, I found an eighty-four year old lady following me there. Evidently, she wanted to talk, for a few minutes, in private. As I washed my hands, she asked which language I speak. When we had found a common language of communication (Hindi), she went on to ask if I'm new. Upon hearing I'm there only for a night, she went on to pour out her life story -- right there, at the wash-basins.

The next day, I was returning to my room after breakfast when a lady who was moving about with the help of a walker hailed me. We stood in the corridor and chatted. She was a doctor, had been head of a hospital for forty-five years. Her husband had passed away, her only daughter was abroad with a husband and daughter of her own, and she was here -- torn between staying in her home town and shifting to a new country to be with family. A few hours later, when a couple of my friends came along to visit and join us for a tour of the property, we met the same lady. "She had stationed herself there, where people come and go," my friend later noted. She was near the reception area, hoping to chat with those either entering or stepping out.

After Dad and I vacated our room on Wednesday evening, Dad was already in the hired car and I was getting our bags put in. Someone called out to me in the courtyard. It turned out to be a gentleman whose mother tongue is the same as ours (a big bonding factor, here in the land of many languages). He knew that I had Dad waiting in the car, but he wanted to speak to someone in his native language, and we were there, in the courtyard, for ten minutes. Apparently, he had seen our name on the guest list, realised there might be a connection (from our last name) and had been looking forward to meeting us. He was disappointed to have run into us only as we were leaving.

Lonely people, waiting around gleaming corners, under a vast skylight, for someone to waylay -- just to have a conversation.

As of now, I'm not actually planning to write a short story about our stay. But if I do, if this place and these people give me the backdrop for a plot, I do know that through all the amenities, through all the comforts and the apparent bonhomie, the underlying theme, the all-pervasive tone, will be that of ... Loneliness. A beast of such strength that no facade can offer solace.

Thanks for reading!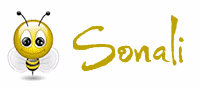 By our authors!
The Retriever (E)
A street sweeper's life changes drastically from his best friend. Writer's Cramp winner
#

2174401

by FuryStrife
Invalid Item
This item number is not valid.
#

2171252

by Not Available.
Side Dished (E)
The best side dish at Thanksgiving
#

911119

by W.D.Wilcox
Holiday Comedy (18+)
Christmas parodies.
#

2142524

by Jayne
Single Again (ASR)
A loquacious rhyme with no curse words.
#

2174906

by Krista
Invalid Item
This item number is not valid.
#

2175144

by Not Available.


Loneliness, summed up:
"Tweet me a story"
in
All fingers and thumbs (18+)
Challenges and activities
#

2094067

by WakeUpAndLive️~Spring
Would you like to play this game?
Questions (18+)
Answer the previous question with a question. Purpose: FUN!!!
#

768033

by Steev the Friction Wizurd
All time favourites!
WdC SuperPower Reviewers Group (E)
Join the fun! We inspire reviewers through kindness and learning! Winner of six Quills!
#

1300305

by Maryann
Three Word Mayhem! (13+)
Mayhem is afoot!
#

555590

by Jay (*still* away for a while)
Anniversary Reviews (E)
Celebrate Writing.Com member account anniversaries with reviews. Earn GPs and MBs.
#

1565040

by Sum1
The Writer's Cramp (13+)
Write the best STORY or POEM in 24 hours or less and win 10K GPs!
#

333655

by Sophy
The WDC Angel Army (ASR)
Dedicated to promoting positivity, encouragement, and support to the WDC community.
#

1188309

by iKïyå§ama


Some trinkets for you to collect!




And visit "The WDC Angel Army"
to collect the trinket there, too!



Have an opinion on what you've read here today? Then send the Editor feedback! Find an item that you think would be perfect for showcasing here? Submit it for consideration in the newsletter!
https://Writing.Com/main/newsletters/action/nli_form



Don't forget to support our sponsor!




| | |
| --- | --- |
| ASIN: B07P4NVL51 | |


| | |
| --- | --- |
| ASIN: B07P4NVL51 | |



To stop receiving this newsletter, click here for your newsletter subscription list. Simply uncheck the box next to any newsletter(s) you wish to cancel and then click to "Submit Changes". You can edit your subscriptions at any time.