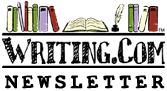 Romance/Love





This week: Baby, It's Cold Outside

Edited by: StephB
More Newsletters By This Editor



1. About this Newsletter
2. A Word from our Sponsor
3. Letter from the Editor
4. Editor's Picks
5. A Word from Writing.Com
6. Ask & Answer
7. Removal instructions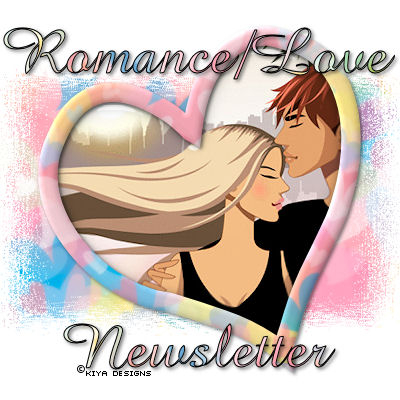 Welcome to the holidays! Hanukkah is in full swing and we've all survived Black Friday along with Cyber Monday. Trees and Lights are going up. There are Christmas carols floating through the air. There's nothing quite like Peppermint Bark and hot chocolate to get the holiday spirit going.

One of my favorite holiday traditions is making sugar cookies for Santa. The dough is made fresh, the frosting is homemade. I love to color the frosting.

What isn't there to love and enjoy about the holidays? I'd love to hear about some of your favorite holiday traditions. Christmas, Hanukkah and Kwanza are all welcomed. Please share!



Certain situations demand dramatic music. Now you have it!

Get it for Apple iOS, Android or Kindle Fire.
Creative fun in the palm of your hand.

This year, as the #metoo movement progresses, a Cleveland, Ohio radio station pulled the Holiday tune, "Baby, It's Cold Outside." Penned in 1944 as a duet, it's been famously sung during the Holidays by some very famous people. However if one listens to the lyrics, it might be inappropriate behavior for 2018. As I understand it, it's cold outside in the song, and the man would like the woman to stay.

Here are the lyrics to the 1944 song:


I really can't stay (Baby it's cold outside)
I gotta go away (Baby it's cold outside)
This evening has been (Been hoping that you'd dropped in)
So very nice (I'll hold your hands they're just like ice)
My mother will start to worry (Beautiful what's your hurry?)
My father will be pacing the floor (Listen to the fireplace roar)
So really I'd better scurry (Beautiful please don't hurry)
Well maybe just a half a drink more (I'll put some records on while I pour)
The neighbors might think (Baby it's bad out there)
Say what's in this drink? (No cabs to be had out there)
I wish I knew how (Your eyes are like starlight now)
To break this spell (I'll take your hat, your hair looks swell) (Why thank you)
I ought to say no, no, no sir (Mind if move in closer?)
At least I'm gonna say that I tried (What's the sense of hurtin' my pride?)
I really can't stay (Baby don't hold out)
Baby it's cold outside

Ah, you're very pushy you know?
I like to think of it as opportunistic

(There are more lyrics, but they're similar and you get the feel for the song with just these)

(Baby, it's Cold Outside, lyrics by Frank Loessner)

As you can read, the "lady" in the song wants to leave, but the "man" is encouraging her to have a drink and stay.

HISTORICAL CONTENT:
Loessner wrote the song for himself and his wife to perform at parties. Due to it's winter setting, it grew to be a popular tune at Christmas time. In the context of the time, and the 1940's, when Hollywood celebrities attended parties, they were expected to perform. So Frank wrote the song for him and his wife to sing and entertain others, and it was intended to signal to their guests that it was time to leave the party; that the party was done. Considering the cultural expectations of the 1940's, an unmarried woman was not expected to stay at a boyfriend's or a fiancé's house. It was natural for the "woman" in the song to want/insist on leaving.

The line "What's in this drink" has proven controversial, but at the time, in 1944, it was used as a rebuke of the social expectations of blaming one's actions on alcohol. In 2018, it can be interpreted as putting something in a person's drink that would lower their inhibitions.

MODERN CONTENT - 74 years later...
Now, knowing the intent of the song written in 1944, does this make a difference to you? It is romantic? Does it fit as a Holiday song? Is it disgusting to hear the man try make the woman stay with him? Or do you think it comes off as playful banter?

I'd love to hear your thoughts.

And now that I've stirred up the pot, I'd like to leave you with Happy Hanukkah,
Merry Christmas
and Happy Kwanza.
Enjoy your holidays, and let the love the seasons wrap a cocoon of warmth around your heart. See you next year!




Christmas Spirit Visits the Wild West (E)
Her dead husband sent "Christmas Spirit" to be a matchmaker.
#

790748

by Shaara Bunny Hop
The Christmas Present (13+)
A romantic piece to warm your holidays up! :)
#

1050006

by bAbydragon
On the Chance (E)
A young couple takes a chance on love. ~ Contest Entry / Holidays
#

1508355

by Mara ♣ McBain
A Grinch on Christmas (13+)
Felix loves Christmas but when he meets a grinch, he may question his own happiness.
#

1968622

by A.D. Writes
My Dreidel (E)
This is a children's poem about the fun of the Hannukkah dreidel.
#

791602

by Shaara Bunny Hop
Svivon Sov Sov Sov (13+)
"Dreidel Spin Spin Spin!" - a Hanukkah tale
#

1625983

by Robert Waltz
What a Year, Serengeti! (E)
A family reunion is the setting for a boy's celebration of Kwanzaa.
#

915902

by Walkinbird



Have an opinion on what you've read here today? Then send the Editor feedback! Find an item that you think would be perfect for showcasing here? Submit it for consideration in the newsletter!
https://Writing.Com/main/newsletters/action/nli_form



Don't forget to support our sponsor!




FEEDBACK FROM MY ROMANCE/LOVE NL DATED: 7 NOV 2018:
Incurable Romantic
.
Steph, thanks for including my piece "Writing Love Letters" in this week's Romance/Love NL. I really appreciate it. Though Angela's mom and stepdad refused to let us marry (they had legal control due to her disability and didn't want to lose her disability check), and she has since passed away, I still have a lot of wonderful memories of our relationship, and the week I spent in GA with them as I was learning how to take care of her, and I will always cherish those memories. Thanks again for including that piece. - Jim aka Incurable Romantic


Gingerly Me
.
Happy Thanksgiving! Seriously, though, I do enjoy reading your newsletter since I have so much to learn about writing romance. It all helps!

Monty

Thank you for a fine News Letter. Your points are good.


Warped Sanity

Thanks for highlighting my poetry to Joe.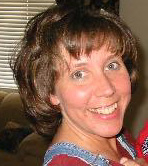 StephB
is a 911 dispatcher for LAPD. Her latest release is "Mr. Christmas Elf" with Prairie Rose Publishing. All Jules wants for Christmas is a …car muffler? Can Elvis the Christmas Elf help her out? Now avail on Amazon as an Ebook!






To stop receiving this newsletter, click here for your newsletter subscription list. Simply uncheck the box next to any newsletter(s) you wish to cancel and then click to "Submit Changes". You can edit your subscriptions at any time.