Printed from https://www.writing.com/main/newsletters/action/archives/id/9285-2019-is-almost-here.html
Contests & Activities: December 19, 2018 Issue [#9285]




This week: 2019 is almost here!

Edited by: spidey
More Newsletters By This Editor



1. About this Newsletter
2. A Word from our Sponsor
3. Letter from the Editor
4. Editor's Picks
5. A Word from Writing.Com
6. Ask & Answer
7. Removal instructions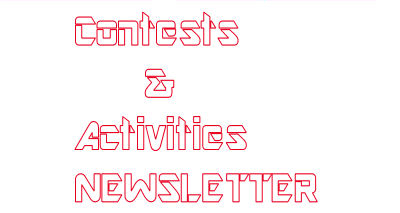 Welcome to the

Contests & Activities

Newsletter

. I'm

spidey
, and I'm your Editor this week!

| | |
| --- | --- |
| ASIN: B085272J6B | Kindle |

It's almost here!

For those of you who work a typical Monday-Friday job, do you ever get that feeling by, say, Friday afternoon, where you're just sort of done with the week? You're ready for it to be over.

Well, I'm feeling like that but for the entire year.
I'm seriously ready to be done with 2018.

I'm not quite one to proclaim resolutions, but I'm a big fan of goals, which is pretty much the same thing. I'm looking forward to my goals for 2019, and I have some tips to share on setting goals for yourself.

The number one rule (for me, anyway) for keeping my resolutions or goals is to be realistic and set small goals. (Okay, I guess that's technically numbers one and two rules.) It's great if your goal is to get published in 2019, but without a plan, that's a bit vague. Maybe a simpler goal would be a specific number of submissions.

If your goal is to be more active on Writing.Com, to enter more contests, for example, a good goal would be: Enter one contest per month.

Write your goals down and keep them within eyesight. For me, that's the only way I can keep them in my mind consistently. I even once made a points system where I got points for individual goals. It worked pretty well!

The key to achieving goals, I think, is to know yourself. Know what will motivate you and what will be a realistic but challenging goal that you can reach.

I wish you all a happy and successful 2019!



As always, keep on writing!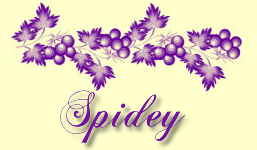 Official
Writing.Com
Contests & Activities
:
Contests/Activities
:
Some contest resources:
"
Create/Edit a Message Forum
"
Know of some gems that deserve exposure? Submit them in the feedback form or submission form at the end of this Newsletter, and I'll put them in my next one!



Have an opinion on what you've read here today? Then send the Editor feedback! Find an item that you think would be perfect for showcasing here? Submit it for consideration in the newsletter!
https://Writing.Com/main/newsletters/action/nli_form



Don't forget to support our sponsor!




| | |
| --- | --- |
| ASIN: 0910355479 | |

My last newsletter, ("Contests & Activities Newsletter (November 21, 2018)"
), talked about "doing the work." Here is some feedback from last week's Newsletter readers:

No feedback?!
There's still time to respond to this newsletter!
How are you preparing for 2019? Do you make resolutions?

| | |
| --- | --- |
| ASIN: 1542722411 | Book |



To stop receiving this newsletter, click here for your newsletter subscription list. Simply uncheck the box next to any newsletter(s) you wish to cancel and then click to "Submit Changes". You can edit your subscriptions at any time.



Printed from https://www.writing.com/main/newsletters/action/archives/id/9285-2019-is-almost-here.html