This week: What's Under that Tools Link?

Edited by: Sara♥Jean
More Newsletters By This Editor



1. About this Newsletter
2. A Word from our Sponsor
3. Letter from the Editor
4. Editor's Picks
5. A Word from Writing.Com
6. Ask & Answer
7. Removal instructions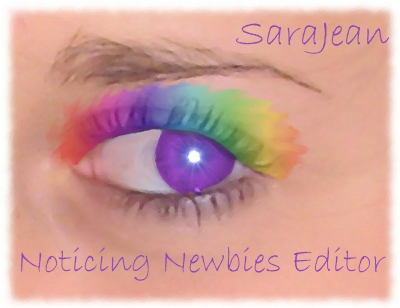 Our writing prompt generators use current events, scene elements, words, sketches, colors, genres and writing types, unleashing endless random bits of fantasy to fuel your muse. Plus, we've included our database of 600 creative writing prompts so you've got them right at your finger tips!

Get it for Apple iOS, Android or Kindle Fire.
Creative fun in the palm of your hand.





What's Under that Tools Link?




A few months ago, we talked about the Ideanary Tool, but there's some other great stuff under there, too!



So, several months ago in "Noticing Newbies Newsletter (December 19, 2018)"
, we talked about using the Ideanary Tool. Feel free to take a look, if you'd like!

This time, I'd like to talk about some of the other great tools you can find under that link on the left sidebar. It's located near the bottom of the group of links, and opens a little menu that gives you lots of nifty things to choose from.


The first link under there is
Writing.Com 101
- This leads to the Writing.Com How-To Manual, essentially. Anything you need help with, you can find here. A large group of moderators got together several years ago under the guidance of the StoryMistress, and put together the best and most comprehensive FAQ ever seen. And, that's where it's housed.
The next set of links includes the
Portfolio Organizer
. This is an absolutely perfect way to organize your portfolio. (No, really, you should try it out!) Sometimes, organizing your portfolio can seem incredibly overwhelming, but using this organizer, everything is in a compact little window where you can easily see everything in one place, and therefore move things around a lot more quickly. It even has a quick and easy way to make new folders included!
Next are the

Writing Prompts

. When you just know you want to write, but you can't get past your writer's block, this is the perfect tool to come up with a fun idea. Or, if you just want to find a unique idea for a fun story, this is the perfect solution.



I hope you find some of these tools useful!





Please remember to give these new members some feedback!


Becoming a Tiger (ASR)
The battle of self harm
#

2185178

by Whit Emerson
Silent Tears (E)
A heart wrenching story of two sisters brought together by an insurmountable tragedy.
#

2185188

by beyondinfinity
Peace (E)
I wrote this poem a few months ago, for Remembrance Day.
#

2185087

by LazyWriter
Silly (E)
More of the same randomness...in progress
#

2184977

by Sraosha
The Golden Hype (18+)
Fill the void of your existence with this book! Like you always do! I know you want to...
#

2184736

by Weirdly



Have an opinion on what you've read here today? Then send the Editor feedback! Find an item that you think would be perfect for showcasing here? Submit it for consideration in the newsletter!
https://Writing.Com/main/newsletters/action/nli_form



Don't forget to support our sponsor!






In my last newsletter, "Noticing Newbies Newsletter (February 13, 2019)"
, I received the following feedback:

Lilli ☕
said, "Hi Sara Jean!!! Thank you for including my C-Note shop in your newsletter! I appreciate it very much!!!"

You are so welcome! ~S
J
Don't forget to let me know your answer to this question, so I can include you in the next newsletter:
What's your favorite writing tool to use?



To stop receiving this newsletter, click here for your newsletter subscription list. Simply uncheck the box next to any newsletter(s) you wish to cancel and then click to "Submit Changes". You can edit your subscriptions at any time.