This week: Define the Characteristic

Edited by: Thankful Sonali WDC POWER!
More Newsletters By This Editor



1. About this Newsletter
2. A Word from our Sponsor
3. Letter from the Editor
4. Editor's Picks
5. A Word from Writing.Com
6. Ask & Answer
7. Removal instructions







We were discussing characteristics, at my Harry Potter event.
And things became very interesting, indeed! Read on ...



(PS - you'll be able to follow the newsletter even if you're not a Harry Potter fan. I use Harry Potter examples because I know people worldwide have read the books. Besides, I'm a crazy fan.)



| | |
| --- | --- |
| ASIN: B07N36MHWD | Kindle |

Dear Reader,

At a Harry Potter event recently, I gave the participants a list of characteristics, and asked them who in Harry Potter they think matched that characteristic the most.

I give below a few of the characteristics that generated the most interesting discussions.

1. FUNNIEST

As soon as the word 'funniest' came up, the participants chorused: 'Fred and George!'
Fred and George Weasley are twins, we see them as teenagers in the series -- age 13 - 19 or so.
They are always up to pranks, and they have some of the wittiest lines in the books.
Yes, they are funny.

However -- someone asked whether 'funniest' meant the people you laugh with, or the people you laugh at.

If it is the latter, according to this participant, then it would be Harry's Uncle Vernon who would take the title of 'funniest'. Uncle Vernon is shown as big, blundering and stupid, sometimes yelling at Harry with pieces of fried egg dangling from his bushy moustache. He bullies Harry, and we laugh at him because we sympathise with Harry.

So -- does 'funniest' mean 'deliberately most humourous' or does it mean 'giving us the most laughs'? This need not happen with the same character.

The other meaning of 'funny' is, of course, 'funny-peculiar' -- which, according to participants, would fit the character of Xeno Lovegood. Xeno is the father of a girl who is studying at Harry's school, Hogwarts, a year junior to Harry. Xeno is the editor of a newspaper called the Quibbler, which publishes articles on bizarre creatures like the Crumple Horned Snorkack, (which, apparently, does not exist), and accuses the Minister for Magic of trying to subdue the goblins by having them 'cooked in pies'. His dress sense and appearance are bizarre, too. In the words of Aunt Muriel, he 'looks like an omelette' when he attends a wedding wearing bright yellow robes.

So -- funny ha-ha or funny peculiar? If funny ha-ha, in what way ...?

Different interpretations of 'funniest' character.

2. WISEST

Ah! Wisest! The first one to come to mind is the Principal of Hogwarts, Albus Dumbledore. He fits the bill physically, certainly. Tall, thin, with long white hair and beard and half-moon spectacles.

But wait.

He makes his mistakes. He is not always empathetic. Some of his mistakes lead to dire consequences -- like the death of a fellow wizard.

We came to the conclusion that there is a difference between being 'wise' and being 'clever'. Dumbledore, we decided, was clever.He was not the wisest.

Who was the wisest, then?

If you're a Harry Potter fan, our answer might surprise you. We decided that the wisest character is Arthur Weasley.

Arthur Weasley? He is Harry's best friend's father -- Harry's best friend Ronald being sixth of Arthur and Molly's seven children. We decided he is wise because
a. he reaises what a strong woman he has married, and lets ber be strong!
b. he knows when to let his children be and when to discipline them.
c. He sticks around in a job he loves, even if it means he doesn't get promoted quickly or earn the respect of fellow-wizards, who value things other than job satisfaction.

So -- wisdom. Does it mean being clever and being able to strategise, or does it mean accepting things and working with situations the way they are -- or is it a combination of these? More importantly, does wisdom imply a more quiet and self-effacing way of life, so that you are not even first to come to mind when the word 'wisest' comes up for discussion?

3. MOST PITIABLE

In terms of the number of names called out, this one generated the most. Everyone, at some time, or for some aspect of their existence, can be pitied, I suppose.

Dobby the House-Elf was mentioned. He lived his life as a wretched slave, bound, by a powerful enchantment, to serve his cruel masters. However, he died a hero's death, saving Harry and his friends, and so, some participants say the cannot 'pity' him, they can admire and respect him.

Someone said Draco Malfoy was pitiable. Malfoy is Harry's classmate, an arrogant bully, who insults those who are different in any way and tries to get an innocent animal executed to get a teacher he dislikes sacked. Doesn't sound very pitiable, does it? However, when you think about what must've been going on inside his head to make him that way -- when you think how dark his life must've been, with his parents supporting the evil Voldemort, maybe you can call him pitiable.

The most surprising mention for 'pitiable' was Peter Pettigrew.

Peter Pettigrew betrayed his best friends, Harry's parents, to Voldemort, leading to their deaths. His is one of the most despicable characters in the books, if not THE most despicable. During the discussion, I disagreed with the participant who called him 'pitiable' - I cannot find it anywhere in my heart to pity him.

Why did she bring up his name, than, as 'pitiable'?

Well, after he betrayed his friends, he lived in the disguise of a rat for twelve years, then escaped to find a weakened Voldemort and help him regain power. Once Voldemort had finished using him, he treated him badly, placing him as a servant in the house of another follower, Snape. Peter Pettigrew died in a cellar, strangled by his own prosthetic hand. I guess he was pitiable. Pathetic and pitiable.

There you have it then. Any characteristic can have multiple meanings, can apply to the most diverse of people, and can spawn different actions in characters and different reactions in readers!

Thanks for listening!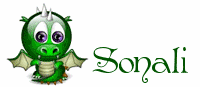 By our authors!
Pit Stop (E)
Travelers enter a not so normal roadhouse.
#

2190616

by debmiller1
A Merely Mechanical Sort of Appreciation (ASR)
Teach a pig to sing? One man had grander plans than that! [Writer's Cramp Winner 5-8-19]
#

2190357

by Seuzz
Invalid Item
This item number is not valid.
#

2190539

by Not Available.
My Grannie Ann (E)
A poem about my grandmother
#

2175805

by Jeannie
Divine Canvas (E)
God paints the morning sky.
#

1554590

by StarMax
question (E)
one tear has just splashed on my hand (...)
#

1558580

by anjo
All-time favourites!
WdC SuperPower Reviewers Group (E)
Join the fun! We inspire reviewers through kindness and learning! Four time Quill winner!
#

1300305

by Maryann
Three Word Mayhem! (13+)
Mayhem is afoot!
#

555590

by Jay
Anniversary Reviews (E)
Celebrate Writing.Com member account anniversaries with reviews. Earn GPs and MBs.
#

1565040

by 🛸 Sum1 🗿
The Writer's Cramp (13+)
Write the best story or poem in 24 hours (or less) during and win 10KGPs.
#

333655

by Sophy
The WDC Angel Army (ASR)
Dedicated to promoting positivity, encouragement, and support to the WDC community.
#

1188309

by iKïyå§ama thanks Anon!



Have an opinion on what you've read here today? Then send the Editor feedback! Find an item that you think would be perfect for showcasing here? Submit it for consideration in the newsletter!
https://Writing.Com/main/newsletters/action/nli_form



Don't forget to support our sponsor!




| | |
| --- | --- |
| ASIN: B07RKLNKH7 | Kindle |
| | |
| --- | --- |
| ASIN: B01IEVJVAG | |
| | |
| --- | --- |
| ASIN: B01CJ2TNQI | |

Thank you for the responses to "Entitlement"
!
Peacerose

I totally agree with your assessment of entitlement today.

pumpkin

You've addressed the topic very well. The way we use the word "Entitlement" in our culture usually refers only to what people are NOT entitled to, but which they want any way.

StephBee

Great newsletter. The Facebook story you shared was crazy!! I can't believe how ill mannered these kids were. Great food for thought about entitlement.

DuhhFactor

I guess one could argue that giving the right of way to the more powerful would or could cause fewer problems in the future would be a reason to give the right of way to someone undeserving of it. if the motorbiker had waited until you crossed or worse yet went anyway then you could have been hurt, or any who followed you just because you were right. sometimes doing the wrong thing can be for the right reason.

T.L.Finch

Wonderfully penned and with that elusive ray of intelligence that some people seem to lack. It would do for everyone take that occasional deep breath and think before they speak or act. Life would be so much better for the time it would take to do it.

LazyWriter

Hi, I have to say that I absolutely agree with what you've said. Social media and the current state of many things means that it is very easy to shut other people out, to not see them as individuals with their own rights but faceless 2D figures on a screen whom one has every right to sling abuse at for one's own short-lived amusement. And it is very short-lived. We cannot commit to things - even watching a five minute video to its conclusion on YouTube is a bore and we move on to the next one. If we cannot commit, to anything from these videos to face-to-face relationships, then how do we function as a society? What hope is there for humanity? As a mother, I am very concerned about these things.

I wish you all the best with navigating your way through this madness! Shiki

Graham B.

Get off my lawn!

Seriously though, our parents and grandparents complained about us in their day, and our children will be complaining about their children. Not to say that we shouldn't try to guide and mentor them, but the next generation will do things differently, and it won't always look right to us. There will be growing pains, including the misbehavior you described. Didn't we also misbehave when we were but tender shoots? Don't we have some stories to tell about our hi jinks from our own childhood? Now there's some inspiration for a writing project! As always, your newsletters are eloquent and insightful. Thank you for sharing.

Thank you Writing.Com Support for highlighting this Newsletter in "Note: View this Note"






To stop receiving this newsletter, click here for your newsletter subscription list. Simply uncheck the box next to any newsletter(s) you wish to cancel and then click to "Submit Changes". You can edit your subscriptions at any time.