This week: Is Your Love in the Doldrums?

Edited by: StephB
More Newsletters By This Editor



1. About this Newsletter
2. A Word from our Sponsor
3. Letter from the Editor
4. Editor's Picks
5. A Word from Writing.Com
6. Ask & Answer
7. Removal instructions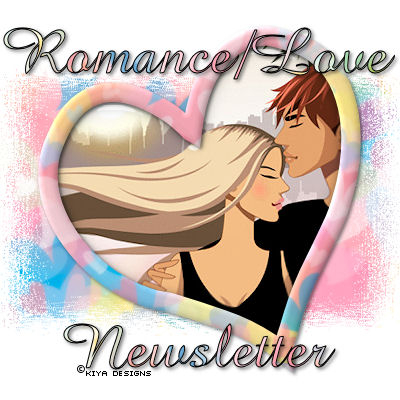 Well, it's still hot this summer and I hope you've had a chance to cool off at the beach, at a lake, or a local swimming pool/park. I LOVE going to all 3 places this time of year.

August is National Peach Month. Ronald Regan initiated Peach Month back in 1982. Peaches are native to China and are considered a stone fruit. A stone fruit is where the flesh/pulp grows around the seed.

Question: Do you love peaches? What do you like to do with them? I'm a sucker for a Hostess Peach fruit pie!

August is also Romance Awareness Month. The Romance gods in the sky (Venus and Cupid) picked August to give us romance aficionados a "tune up" since August is SIX months from February. (Where did all the love from Feb go??)


A couple of years ago, I read a book about the 5 love languages by Dr. Gary Chapman and his message has resonated with me throughout the years. Today, I thought I'd share the languages with you. It just might be what you need in the way of a "tune up;" and you might be surprised what your love language is.


Certain situations demand dramatic music. Now you have it!

Get it for Apple iOS, Android or Kindle Fire.
Creative fun in the palm of your hand.

Long lasting love is more than just an intense feeling or emotion – it's an expression, a form of communication that shows our significant other that we value and respect them. Dr. Chapman established 5 "languages" or expressions that really show our partners how much we care.

Words of Affirmation
These are positive words that brings up a person and make them feel good instead of bringing them down. Example: "Thank you for helping me fold the clothes," NOT: "That pile of clothes is not going to fold themselves. Can you do it?"

Receiving Gifts
Let's the receiver know that the giver was thinking of them. Gifts need not be expensive or fancy, but from the heart. A handmade card will go far with your significant other if this is their primary love language.

Acts of Service
Doing an act of service for your partner that says I value you. Examples include: Cooking, vacuuming, or mopping the floor. It's mostly centered around the house, but can include other acts as well.

Quality Time
This is giving your partner your attention. You could go out to dinner, see a movie, or take a walk, but it's about the time you spend together.

Physical Touch
Simply, what it says. Touching your significant other. It involves hugging, holding, hands, etc…

Each of us have a primary language which means more than the other languages. If your romance is in the 6 months doldrums, than consider taking the quiz and see if the "awareness" can help give your romance a boost. Find the quiz here: https://www.5lovelanguages.com/quizzes/

Question: Did you take the quiz? What's your primary love language? Were you surprised to learn what it was?




Forever (E)
I've loved you for years, and I'll love you forever. (I tried to write a love poem.)
#

2197619

by Andrew Theodore
Sweet Romance (E)
Love, Relationship, Form: Rispetto
#

2197418

by ShelleyA~10 years at WDC
Two Lovers Seeking Ties (E)
The passion to embark on love - a prose poem.
#

2196475

by Tim Chiu
GRANDPA'S LOVE SONGS (E)
My grandfather knew just what would make grandma smile!
#

2193978

by Steve McLean
Guardian Angel (E)
Angelo is assigned to protect Gabriella but can he remain angelic
#

2188960

by Dominique
The Teacher's Piano (18+)
Written for the Paranormal Romance Contest
#

2187584

by IceSkating SugarCube
Mr. Christmas Elf (E)
Julie gets an elf for Christmas!
#

1627117

by StephB



Have an opinion on what you've read here today? Then send the Editor feedback! Find an item that you think would be perfect for showcasing here? Submit it for consideration in the newsletter!
https://Writing.Com/main/newsletters/action/nli_form



Don't forget to support our sponsor!




Feedback from my Romance/Love NL DTD: 17 JULY 2019:
Monty

Again, I enjoyed your newsletter.



Thank you.



Cadie Laine

The heat levels are very important to know so that you know what's expected of you when you read and write. For example, normally I read Lynn Kurland. Time travel romance. She creates excitement between her characters but her sex scenes are left to the imagination. That's great. Then there's Nora Roberts who's a bit more descriptive. I've read the 50 Shades series and find that when I read another Lynn Kurland book, I don't get as much physical reaction from it. When we read emotionally and physically charged books there's a chemical reaction that takes place and as our reading progresses, we need more of that chemical so we move to the "hotter" books.

Feedback from my Romance/Love NL DTD: 18 JULY 2018:

Becca

Wrote for you. Thanks for giving us a challenge.

Summer Crush (E)
Clair in need of a summer escape.
#

2197245

by Becca
Your welcome.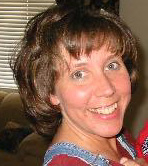 StephB
is a 911 dispatcher for LAPD. Her summer romance, "Journey of the Heart" is now available on Amazon as an ebook. Can James help Rachel save her winery?





To stop receiving this newsletter, click here for your newsletter subscription list. Simply uncheck the box next to any newsletter(s) you wish to cancel and then click to "Submit Changes". You can edit your subscriptions at any time.