Printed from http://www.writing.com/main/newsletters/action/archives/id/9749-Loving-Pumpkin-Spice-Latte.html
Romance/Love: September 11, 2019 Issue [#9749]




This week: Loving Pumpkin Spice Latte

Edited by: StephB
More Newsletters By This Editor



1. About this Newsletter
2. A Word from our Sponsor
3. Letter from the Editor
4. Editor's Picks
5. A Word from Writing.Com
6. Ask & Answer
7. Removal instructions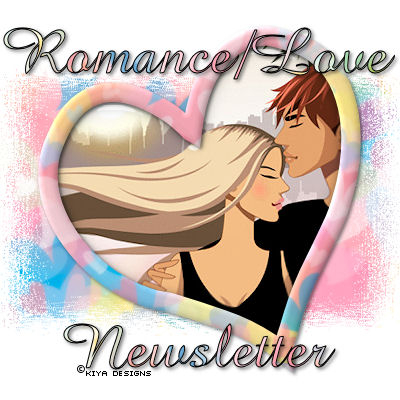 September is here and autumn starts this month on Monday, 23 SEP. 1st up is Labor Day. The holiday has roots in New York City back 1882. In the 1880's industrialization was booming, but workers were overworked. A lot of them unionized to get better working conditions. It's why we have 40 hour work weeks, adequate safety rules, and child labor laws. Unofficially, Labor Day is known as the last day of summer. It's one last BBQ before the kids go back to school.

Today is a day to remember and honor the heroes of the 9-11 attacks. Every city has different ceremonies to honor the heroism displayed that day. I would like to ask all to just pause and say a prayer, especially for those who suffer from illnesses now due to their heroic acts on 9-11.

As autumn approaches, I'd like to ask: what is it known for? The days start getting cooler and become shorter. Halloween is a month away and then we have Thanksgiving in November. It's harvest time. Time to bake pies, Time for… pumpkin!

There, I said it. I thought I'd take a different approach to this month's newsletter and talk about the appeal of a favorite seasonal autumn drink – the Pumpkin Spice Latte.


Certain situations demand dramatic music. Now you have it!

Get it for Apple iOS, Android or Kindle Fire.
Creative fun in the palm of your hand.

Pumpkin and autumn go hand-in-hand like peas and carrots. Starbuck's famous Pumpkin Spice Latte hit the stores 27 August this year. Originally introduced in 2003 by Starbucks, the company wanted to develop espresso seasonal drinks. The creator of this irresistible drink was Peter Dukes. At first, it didn't have any pumpkin in it (which was ironic) but now it has a healthy dose of pumpkin.

The drink took off! It now earns over 100 million dollars a year for the company. Starbucks isn't the only coffee/breakfast company/restaurant, but they are the first one to make the product highly successful. A 16 oz. cup of PSL offer 380 calories, 50 grams of sugar, and 18 grams of fat. That's a bomb!

Pumpkin Spice Latte is not the most healthy of drinks, so why buy it again and again? The brain enjoys it. Trust me, all that sugar and fat? It's an enjoyable drink. (not necessarily healthy.) PSL is the ultimate fun, autumn offering. It's part of how we prepare ourselves for the fall. It helps to get us in the mood for the season.

Question: Why do you drink Pumpkin Spice Latte? (or why not?) Does it help you get in the mood for the season?




The Arrangement (13+)
A romantic rendezvous.
#

2200104

by Whitemorn
A Love So Sweet Remains (E)
A love poem - in free verse.
#

2199970

by Tim Chiu
Bond Stronger Then Love (ASR)
A Jane Austen type romance of a man and woman who are best friends and get married.
#

2199827

by Princess Megan Rose
The Sun & The Moon (13+)
Lore for the Sun & the Moon's timeless romance.
#

2199326

by 🌙 Darleen
Out of the Blue (18+)
The lure of a hidden treasure on a desert island leads to an enchanting question.
#

2197651

by A E Willcox ~ Anne Bonny
An Open Heart (13+)
Autumn Romance
#

2013881

by ~Lifelessons~
Always Autumn (E)
Remembering sweet lovers in autumn.
#

1717008

by Iva Lilly Durham



Have an opinion on what you've read here today? Then send the Editor feedback! Find an item that you think would be perfect for showcasing here? Submit it for consideration in the newsletter!
https://Writing.Com/main/newsletters/action/nli_form



Don't forget to support our sponsor!




Feedback from my Romance/Love Newsletter dated: 14 AUG 2019:
RedWritingHood♡WDC

When I learned about the Love languages it revealed a lot! I also tested my kids because it works for all kinds of relationships: romantic and familial :)

Masterclass student

Interesting quiz.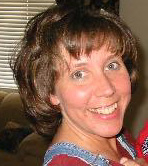 StephB
is a 911 dispatcher for LAPD. Her paranormal romance, Night of Magic, is available for purchase on Amazon. Can Finn reunite Aithne with her father or will Aithne's world tempt her to stay?





To stop receiving this newsletter, click here for your newsletter subscription list. Simply uncheck the box next to any newsletter(s) you wish to cancel and then click to "Submit Changes". You can edit your subscriptions at any time.



Printed from http://www.writing.com/main/newsletters/action/archives/id/9749-Loving-Pumpkin-Spice-Latte.html