This week: The Haunting of Gothic Romance

Edited by: StephB
More Newsletters By This Editor



1. About this Newsletter
2. A Word from our Sponsor
3. Letter from the Editor
4. Editor's Picks
5. A Word from Writing.Com
6. Ask & Answer
7. Removal instructions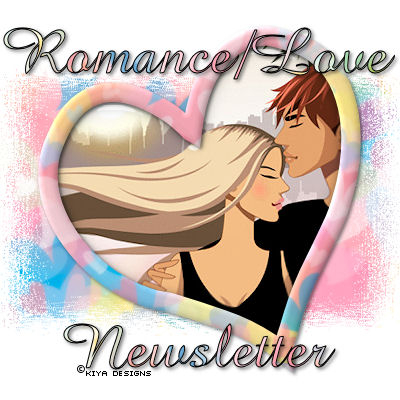 Welcome to October! Autumn is just getting started. This time of year the sun sets sooner and the temps cool off. Supernatural creatures poke their noses out from behind old, rotting trees. There's werewolves, vampires, and ghosts. The supernatural is just one element of Gothic Romance. But are werewolves, vampires, and ghosts a element of Gothic romance? We shall investigate.

Is anyone a "Leaf Peeper?" Leaf Peeping is a term used to describe those who travel and photograph the fall foliage. A lot of people love to visit New England and the upper Midwest to see the leaves. Why? During this time of year, the leaves turn color due to the temperature getting cooler and the shorter daylight. The leaves aren't getting enough chlorophyll, so they change. Maple leaves tend toward orange. Oaks are more brown. Are you a leaf peeper? Share your photos with me and I'll put them in my next Romance/Love NL.

Who doesn't LOVE pizza? October is National Pizza month! From my research, pizza has it's originations in Naples, Italy. In 1889, The Pizza Margherita was created for the Queen of Italy who was from Savoy. Around 1905, Italian immigrants brought it to the USA and New York City. Since then pizza is a stable in the USA.

Question for you: Tell us what Pizza you LOVE and why!


Writing.Com presents "Party Prompts", the iPhone app with an endless supply of dinner party conversation starters and inspirations!

Get it for Apple iOS.
Creative fun in the palm of your hand.

The Gothic genre has it's roots in 1764 with the novel, "The Castle of Otranto," by Horace Walpole. The genre uses the following elements: a dark setting, a creepy castle or old mansion that's falling apart, mystery, and suspense. So how do you fit romantic tropes such as happiness and hope into such a gloomy genre?

Gothic romance might surprise you. Authors like Ann Radcliffe and Daphne du Mauier in the early 1900's effortlessly blended the two, but it was Victoria Holt who made Gothic Romance a popular genre from the 1960's to the 1980's such stories like "Mistress of Mellyn," and "The Black Opal."

There are several elements that must be included in a gothic romance. One is the setting. There should be a dark castle or an old mansion. There should be secret rooms and hidden doors. Another element is the hero. He's usually more an "anti-hero." He's intense, secretive, and prideful. He's a tortured soul, craving compassion, and capable of deep affection.

The heroine is usually a spirited, yet naïve young woman, who finds herself in distress. She's searching for what's right for her and life and trying to figure out how the "hero" fits into her life. Gothic romances are usually set in the past and heroines tend to be new brides or governesses. (I'd be interested to find a gothic romance in a "modern" setting and curious as to what her profession might be). Both the Hero and Heroine tend to experience high, intense emotion.

There's usually a secret or perhaps a prophecy that needs to be discovered or explored. This element usually adds the conflict between the hero and heroine.

Gothic romances involve a mystery or suspense, usually tied into this concept: the introduction of a supernatural element that can be explained by natural causes. This aspect is the challenge of the writer to be solved but it can be done. Descriptions are usually heightened with Metonymy used to describe weather patterns that reflect the emotions/intensity of the story.

Do you have a favorite gothic romance novel? Share!




Take My Hand (E)
Gothic poem about romance and shadowy castles.
#

2172598

by Ray Scrivener
The Wolf's Kiss (18+)
Honorable Mention Winner in the Writer Digest's 2007 Popular Fiction Contest.
#

1298128

by StephB
The Elixir (13+)
Supernatural theme, romantic ending
#

1795615

by Addicted to Fiction
Blue by Moonlight (E)
The beginning, ot prologue, of a supernatural romance novel. Enjoy :)
#

1578905

by Juniper_Sky
Finn's Syren (13+)
Born and cursed to be a gypsy, Finn's bitterness only strengthens the woman he loves.
#

1521835

by iKïyå§ama thanks Anon!
Happily Ever After (13+)
One last dance... Weird Tales contest runner up
#

2168819

by trailerpark bodhisattva
The Moon (ASR)
Alina has to make a quick decision,but will it be the right one?
#

2198989

by StephB



Have an opinion on what you've read here today? Then send the Editor feedback! Find an item that you think would be perfect for showcasing here? Submit it for consideration in the newsletter!
https://Writing.Com/main/newsletters/action/nli_form



Don't forget to support our sponsor!




Feedback from my Romance/Love Newsletter dated: 14 AUG 2019:
Cadie Laine

I didn't take the quiz, but I've read the book and found out my love language is Acts of Service. I love to clean and serve others within reason.



Thanks for sharing. Acts of service is important to me, as well. My heart swells when someone does a simple act of service for me. Appreciation is important and it's important to me that I show my gratitude for your act of service.



Feedback from my Romance/Love Newsletter dated: 11 SEP 2019:

Batty KilJoy

Great NL, Steph! Pumpkin Spice Latte is seductive and alluring. I forget about the fat or whatever, when even its name beckons me, and I am always liable to fall for words.
Masterclass student

OH YES I can't wait for fall and Pumpkin spice Lattes. It's a comfort drink and helps me get into that fall spirit. When I'm feeling a bit sluggish I go for the Peppermint Chai. The drink makes me feel better.

I I feel ya! There's a time for comfort and a time for a pick me up.
BIG BAD WOLF Is Howling!


My mother enjoys them in k-cups.



I'll have to try the K-cups. I have a Keurg at the house and it's quick and easy to use.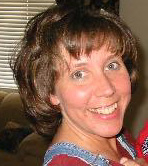 StephB
is a 911 Dispatcher for LAPD. Her story, "Night of Magic" is a paranormal romance. Finn braves Samhain and it's darkness to find Aithne and bring her home.








To stop receiving this newsletter, click here for your newsletter subscription list. Simply uncheck the box next to any newsletter(s) you wish to cancel and then click to "Submit Changes". You can edit your subscriptions at any time.