Printed from https://www.Writing.Com/view/1687976
(1)

All things related to my "Dames of the Dead" Poetry, Short Stories, and Images.
Short Story and Poetry inspired by both modern and vintage era's and setting's, festive holiday's, and a "dame of the dead". These characters and their stories light the paths of dark and light.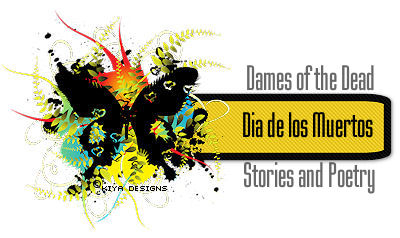 Stories and Poems that are all woven together. From one tale to the next. These writings stand individually. But also create a whole, more complex and larger body of work.
Portfolio
-> Dames Of The Dead Stories and Poetry
Printed from https://www.Writing.Com/view/1687976