Printed from https://www.Writing.Com/view/1975206
(1)

by

CJ Reddick

All items for the Blog City Fair!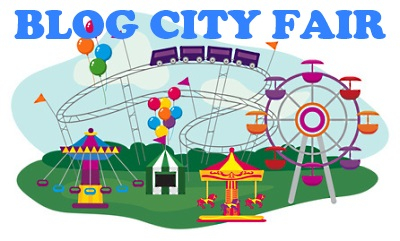 WELCOME TO THE
BLOG CITY FAIR!!!
2/22/14 - 3/29/14
Come on in and enjoy!

There are several areas to enjoy! Below they are all linked!

"Snacks and Sweets"
[E] ~ Snack Stand, Pinata, and Pie-Eating Contest

Snack Stand

~ An Auction

Pinata

~ A Pinata (see forum for details)

Pie-Eating Contest

~ A Review Challenge

"The Competition Corner"
[E] ~ Best Pumpkin and Best Animal

Best Pumpkin

~ An Image-Designing Contest

Best Animal

~ A Poetry Contest

"Fair Attractions"
[E] ~ Ferris Wheel, Quilt, and World's Largest Flower Basket

Ferris Wheel

~ A Flash Fiction Contest

The Quilt

~ A Quilt (see forum for details)

World's Largest Flower Basket

~ A Raffle
ANY DONATIONS OF 50K OR MORE WILL BE REWARDED WITH A FUNDRAISING MERIT BADGE.
POST IN ANY OF THE FORUMS WITH YOUR DONATIONS
GENEROUS DONORS
ANN Counselor, Lesbian & Happy
~ 1000 GPs

The Run-on King PDG Member
~ 14,000 GPs

Riss Ryker
~ 1000 GPs

abcoachnz-WFH
~ 1000 GPs

eyestar-Thanks Anonymous et al
~ 1000 GPs
~ SIGN UP FOR "Blog City ~ Every Blogger's Paradise"
[E] HERE: "Blog City Building Permit"
[E]~
TOTAL GPS RAISED: 310,500 GPs
Does not include auction bids.

ALL FORUMS WILL BE UPDATED NIGHTLY, IF NOT MORE OFTEN.
Printed from https://www.Writing.Com/view/1975206