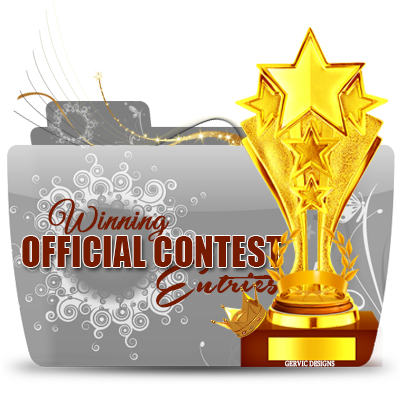 This folder was inspired by
"Note: I recently did a little number-crunching for all ..."
Jeff
-- now look what you made me do!

And thank you for that, it was a lovely afternoon collecting up all my winning entries!
Remember
You only notice the ones that win
But there were several which did not
And if you look at percentages
The numbers wouldn't be so hot!

It took three years before I had
A victory to my name
And every month, (barring just a few)
I keep on playing the game.

When Jeff announced the winners' list
I was truly astonished
To be so high up on it
Was more than I'd dreamed or wished

There are superb writers on this site
The competition is way up high
It's made me a better writer
To win, or just to try.

I salute Writing Dot Com
and those who run the contest
I salute everyone who participates
And strives to be the best.

To everyone who has reviewed me
And helped me, so much, to grow
I'm very, very grateful
More than you'll ever know.
SHORT SHOTS
(Picture Prompt)
Feb 2010 – 2nd Place – Natural and Casual (Pic – guy with camera)
April 2010 – 2nd Place – Banished by my Own Wife! (Pic – guy sitting in field)
Dec. 2013 – 2nd Place – It's a Wrap or More Than Make Up (Pic – man on mountain)
QUOTATION INSPIRATION
March 2010 – 2nd Place – Librarian's Lib
Nov. 2017 – 3rd Place – Fooled You, Mom
Sept. 2018 – 3rd Place – Immature
June 2021 - 1st Place - Under the Mango Tree
WHAT A CHARACTER
Nov. 2010 – 3rd Place – Orange Juice and Cookies
Oct 2011 – 3rd Place – We are not doing this
April 2014 – 1st Place – No More Miss Nice Girl
May 2017 – 3rd Place – Breakfast
Aug 2020 – 2nd Place – With My Own Money
May 2021 - 1st Place - This Appearance
JOURNEY THROUGH GENRES
Sept. 2011 – 2nd Place – The Anniversary of my Previous Birthday (Comedy)
June 2018 – 3rd Place – Cockroach Cameo (Animal/Pet)
April 2019 – 3rd Place – Goodbye Tivity (Sci-Fi)
Sept. 2019 – 1st Place – Scrambled Eggs (Comedy)
June 2020 – 1st Place – Jeeves at Hogwarts (Fan-fiction)
April 2021 – 3rd Place – Jabberwocky 2021 (Essay, Non-Fic, News)
June 2022 - 1st Place - The Blue Crayon - (Short Story, Hobby/Craft)
RHYTHMS AND WRITING
(Musical Prompt)
July 2021 – 2nd Place – Teapot (Song: 'Not Afraid')
Thank you
GERVIC - catching up!
for the stunning cover image!