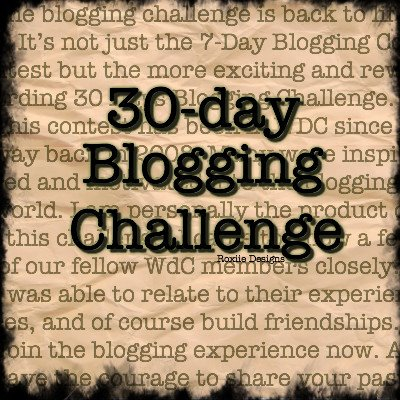 PROMPT January 17th
What do you do to escape or distract yourself from negative thoughts and emotions? How do you take your mind off something you don't want to think about?


Come on, now, I think everyone already knows my answer to this one.

But really, I have all kinds of avoidance behaviors, not just drinking myself blind. Usually if I immerse myself in a game (one that's a bit of a challenge, not, like, solitaire or whatever), it gets my mind to think about other stuff. Just going off to do something else sometimes breaks the circle of thought.

Thing is, I know that if something in my mind is nagging at me, I should confront it rather than avoid it.

I just don't wanna.

The best strategy, for me, one that is less directly self-confrontational but probably healthier than all of the above, is to start freewriting. Pretty soon my mind wanders and hey, maybe I even get a story out of the deal.

I haven't done that for a while, though -- so avoidance it is!


Mini-Contest Results!



Yeah, I didn't actually expect a lot of responses; it was a tough one. Sumojo
had the only relevant comment with:



I had been asked to be a bridesmaid for the fourth time in my life. The bride was my cousin and I was sure I was asked just to make up an even number.
We had never really liked each other, even as children but I agreed to participate once again. But what I really didn't want was yet another horrendous bridesmaid's dress which I'd never be able to wear again even if I altered it. The colours are always atrocious. Lilac or puce. I'm sure that brides select dresses for their bridesmaids to reflect on themselves. To show how beautiful they are and what plain friends she has.
I was bemoaning this fact to my mother, saying what terrible taste my cousin had and I wondered what her wedding gown would look like. "She'll look like a meringue, I'll bet."
I saw my mother's face go pale and I turned to see my cousin standing right behind me. Whoops!



And I just gotta say, that's a trope that when I see it in a movie or TV show, it never gets old: Character A is talking shit about Character B in front of people, and you see the people suddenly look uncomfortable and their gaze shifts, and Character A finishes with, "...and she's right behind me, isn't she?"

Way more embarrassing in person, I suspect. But hey, have a Merit Badge to take the edge off the shame, Sumojo.