30DBC prompt is running late, will edit later, etc.

So yesterday, I got to perusing my local drafthouse cinema's movie offerings. As I've mentioned before, I've been back to regular visits to the movie theater. I saw Godzilla vs. Kong twice, the second time as a celebration of my friend's vaccine freedom (I'd achieved freedom two weeks earlier). In between, I saw Nobody, which was a great fun movie, in whatever genre John Wick is. Middle-aged white guy revenge fantasy, I guess. Like I said, a lot of fun. And on Thursday I'm going to go see Wrath of Man, which, well, all I need to know about it is it's a Guy Ritchie movie with Jason Statham.

Anyway, my questionable taste in film aside, like I said, I was looking at their upcoming calendar and I noticed something cool. Now, Alamo only posts a week in advance for new releases and blockbusters, but usually like two weeks out for older movies. So their weekend lineup for Memorial Day isn't complete yet.

But just about every single showing currently listed for that weekend is already sold out.

This doesn't affect me much, because I prefer to do my theater-going on weekdays. It's quieter and the people are more interested in the movies and less in just being anywhere that's not home. So I have no real desire to visit the cinema on any weekend, especially a holiday weekend in the US. (This does not mean that I never will.) But as far as I can tell, what this means is:

Movies are back, baby.

Now, look, I get it, some people prefer to watch movies at home. I'm not dissing that. I do it myself. And if this were just a standard theater with an overpriced popcorn and Coke concession, I'd avoid it too. But like I said, the theater is also a drafthouse with 32 beers on tap, numerous other drink options, and a varied food menu including full dinner (or lunch) options. And seat table service. Most importantly, any assholes who play with their stupid phones during the movies are thrown out on their ears.

Sure, I could stay at home, drink the booze I have here, fire up the internet, and whip up some tacos or something, but I like the movie-theater experience, with the big screen and the Dolby surround sound -- things that I could approximate here, but never duplicate. Yeah, it gets expensive sometimes. I'm okay with that. There are few things I'd rather spend my money on. I could say I'm just glad to do it after a year of enforced separation, but if you've been following along, you know I wasn't entirely absent from the cinema during that time. Closings and health-related restrictions interrupted my goal of seeing at least one movie a week there, though, and all I'm doing is getting back into that schedule.

Hell, I might even start doing quickie reviews of movies, here. I think I could make them entertaining, especially since I tend to see them drunk. I mean, why not? The theater's well within stumbling distance.



Edit: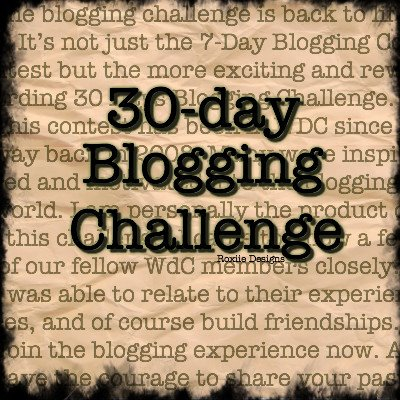 PROMPT May 18th
What is the most ridiculous or one-of-a-kind thing you've ever bought? Tell us the story!


Yeah, I dunno... Drunk Me sometimes buys me presents, but so far they haven't been too ridiculous, and certainly not unique, being from Amazon. Even Drunk Me knows better than to go on eBay or Craigslist. And they're not as disgusting as the presents my cats bring me.

But I suppose my first car qualifies.

I mean, technically it wasn't my first vehicle, but remember: country kid here. I drove a pickup truck.

When it died, though, it was at about the worst possible time for me financially.

Now, look, I'm not a huge motorhead. But there's something I enjoyed about vehicles made before, I dunno, about 1995 or so, ones that you could mostly fix yourself with a few tools and not have to deal with computer diagnostics or warranty-voiding. And like I said, I was close to broke, and the truck was beyond fixing by anything short of replacing everything under the hood -- at which point you might as well get a new ride.

So I went to a used car auction and bought a complete POS that had a working engine and inflated tires, and that's all I knew about it. It cost me $300 plus the auction fee, or what would be the equivalent of about $600 now. It was a 1982 Corolla that had lots of issues, but passed state inspection -- barely. Best of all, being built in the early 80s, I could do a lot of the fixin' myself.

A lot of it, but not all of it. The biggest non-cosmetic problem with that car was that it was only firing on 3 out of 4 cylinders - much like my brain when it decided to buy the car. Honestly, though, this didn't affect it much, a testament to the engineering at Toyota at the time. I mean, it wouldn't go past 60 (that's 100 for y'all furriners) without screaming in terror, but I mostly needed it for city driving anyway. And the acceleration was predictably shit, but whatever; it ran, the brakes worked, and it didn't guzzle gas.

But that's not the most ridiculous thing about it.

No, the Ridiculous Award goes to me back then for what I did right after I bought it using the last of my cash and a few bucks I'd borrowed from a friend.

I puttered that thing from the auction block across the street to Crutchfield, where I had them install a $900 sound system, complete with subwoofer, on credit.

That's right. I put a $900 sound system into a $300 auction beater.

At least I had my priorities straight, right?