Printed from https://www.writing.com/main/profile/blog/twinsis
(20)

of a tennis player, hiker, writer
A bird in the bath. well, just before.



On court 1. Lookin' to own.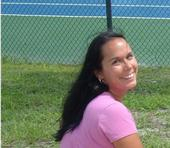 In Jax, enjoyin' some solid juniors tennis.



I love my new phone cam.



* Clears throat * "Um, Robin here, your friendly neighborhood MC(Mistress of Ceremonies). Welcome to my blog. In it you'll find my rants, ramblings and random updates on everything ME...

…and since I'm the typo queen and master of misspelling, these will be present in most, if not all my posts."
A few of my better entries - all quick reads:
© Copyright 2018 NanoWriMo2018 Into the Earth (UN: twinsis at Writing.Com). All rights reserved.
NanoWriMo2018 Into the Earth has granted Writing.Com, its affiliates and its syndicates non-exclusive rights to display this work.
Printed from https://www.writing.com/main/profile/blog/twinsis