Printed from https://www.Writing.Com/view/1674817
(15)

by

Teargen

After a long harsh winter, spring is most welcome.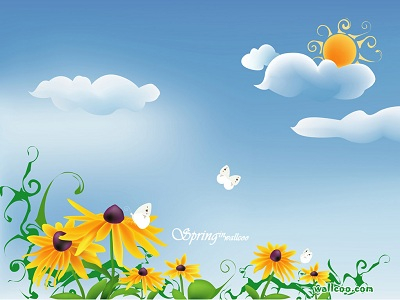 Another spring is now in bloom,
old winter snows have passed;
the bluebells all rise up in song,
the buds of life are cast.

The blue of sky meets forest green,
red robins have returned;
that white old man has gone to bed,


springtime

again is earned.

And daylight stretches out his hand,
he slows the night awhile;
it's longer now from dusk to dawn,
that's spring's extended smile.

We open up our homes to let
the scent of love inside;
forsythia and buttercup
and sun all beam with pride.

For now another spring has come
to guide the applecart;
rich beauty to horizon's edge,
a joy to mind and heart.


[Rhythm: 8-6-8-6] (Lines: 20)
Senior Center Forum Contest
April 2014

Requirement:
--springtime

© Copyright 2010 Teargen (teargen at Writing.Com). All rights reserved.
Writing.Com, its affiliates and syndicates have been granted non-exclusive rights to display this work.
Log in to Leave Feedback
Printed from https://www.Writing.Com/view/1674817