In memory of my dear friend, Buddy (2/26/50 - 4/21/07)
With my love and gratitude, I will not forget... thank you for touching my life with yours. "Bliss, You are worth every breath of fresh air in the sky...
and a taste of fresh water from the spring of life...
and the solidity of the ground of this planet that we all stand on. ~Buddy"




May 7, 2007

Dear Buddy,

I remember we were "introduced" by e-mail at the beginning of April, 2000. On April 17 my grandmother passed, and you sent me the following:

"Dear Ms. Brenda Lee...I am so sorry to hear of your loss...please feel free to use the number I gave to contact me...when you have your feet back where they know where they are going...you hold my interest... send my best to all that are concerned for such a saddening situation...not that I follow a religion ....but I do pray to who ever that being is that listens when these things have to happen....so understand that a prayer has been said......for whatever belief that you and your family follow...............You're a strong WOMAN.........guess it's in your hands to
make it easy for those who are not.............."

As I told you then, I was touched by your tender words of kindness and support. I can not tell you how those same words touch me now.

We met on the 19th, my grandmother was buried on the 21st. Your mother passed shortly afterwards. Yes, we had an unusual "beginning."

When we met I was immediately comfortable with you, like I had known you before or like we were supposed to meet. You had certainly been through a lot, your life was a beautifully rich, full, and complicated tapestry that can never be duplicated. You experienced many losses and difficulties during our time together. You touched me in ways I can't explain... teaching me about so many things in life. Even though things were often difficult or complicated, loving you was easy...and I felt your love as well.

It had been 5 years since I'd seen you, and I was so grateful for that last chance we had to really talk shortly before you passed. I smiled at your familiar ways, the things you remembered, your unique perspective, your words...and it meant a lot to me...to hear you say "I have to go...I love you, baby"...and to be able to say "I love you too."

Today I found that song you wrote when we were together, I know your heart and spirit inspired you.

"Stepping out on the universe...to places never seen...taking my heart so far away...making my soul so clean...it's like walking on a dream...the sky is never crowded...there's always plenty of room...you can travel at your own speed...cause you're walking on a dream...come walk with me...and be a part of my dream...and while we're out there...it's time to walk into the light if that's what's meant to be...while you're walking on your dream...follow your heart...it will always be right...let's go walking in our dreams"

So, now you've stepped out on the universe to go walking on a dream...

I know I will one day share some steps with you again...

xo Bliss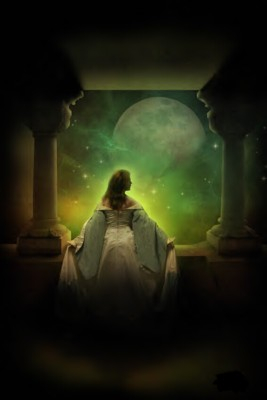 June 21, 2007

Dear Buddy,
It's been a while since I wrote to you. You know how I've written poems in the past, and I'd been hoping to write one for you as well...but the words have not been forthcoming to do so. Yesterday I read a powerful poem my friend Bobbie wrote called "Season to Fly"...Don't weep for the memory I left you to hold...and I thought of you. The poem said not to cry, but you know I did anyway. I've seen you cry at poetry, so I know you understand. I told her what she had touched in me about you. You'd like Bobbie, she's very spiritual and wise...I'm sure you two would have engaged in some very dynamic conversation...or perhaps you've spoken to her? I told her about this letter to you, and how the picture of you is so poignant...that you were looking out on the harbor to where your ashes would be spread a couple years later. I always wondered what you were thinking in this photo, and perhaps even moreso now, even though I never asked. (Did you tell her?) Yes, of course you still have your special brand of magic...there's no one quite like you. I wanted you to know, although you probably already do, that you inspired this beautiful poem by her.
Invalid Item
This item number is not valid.
#

1280062

by Not Available.


January 26, 2008

Dear Buddy,

I was going through old mailboxes this morning and found some mail we exchanged back in 2001. While you are always within me, it renewed my thoughts of you. I found where I had forwarded you, after a year and a half together, an email of our first significant correspondence... and your reply to that email was: "The truest words that were ever spoken....... came from a mortal that were released from now and forever...... were meant to be... but the wind swept them away for a....... forgetful forever." It touched something in me, again... and I thank you. Then I found your 2nd response: "My God....... people forget the things I've touched in my life." This made me smile. I haven't forgotten... I will not forget. Thank you for touching my life with yours.