Printed from https://www.Writing.Com/view/1401519
(7)

I found my true love on the internet.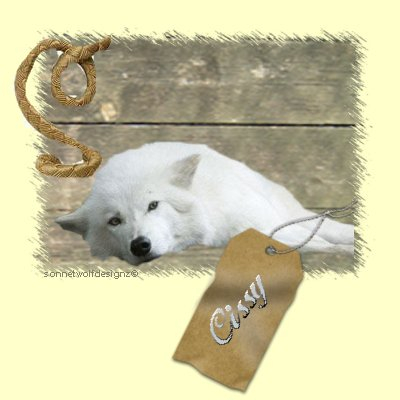 Found my Soulmate on the Internet
I was on the computer looking at squares

It was my last day because of despair

I came across this lady and said

I have to read this one, so I read and I read

I said to myself, this is she

So I wrote to her and hoped she would see

She replied to me, to my surprise

And we started chatting, in my seat I did rise

This lady was different, she was like me

All I could do was smile with glee

We have talked it seems for hours on the phone,

One thing we know, is we don't want to be alone

She is the angel I have been praying for

I can't wait for the day she knocks on my door

I know I will like her, she is just like me

And I hope someday, her and me it will be

Thank you God, we are one of a kind

The lady that I can't get off of my mind.


By: Cissy C.R.W.
cissyccr/mb
3/16/08
Written from a man's feeling in his heart, seeing from his eye's, my best friend.

© Copyright 2008 Happytobealive-Cissy (cissyccr at Writing.Com). All rights reserved.
Writing.Com, its affiliates and syndicates have been granted non-exclusive rights to display this work.
Printed from https://www.Writing.Com/view/1401519