Printed from https://www.writing.com/main/view_item/item_id/1425694-Twenty-Wishes
| | |
| --- | --- |
| | Twenty wishes and things I hope for in this life time. |
I read Debbie Macomber's book Twenty Wishes. Five widow women make out a list of twenty wishes of what that they want in life. The women found love again and happiness. One adopted a child and made friends with her step daughter.
Two others took trips to foreign countries. I was inspired to write my own list of twenty wishes. Here goes. I may not get to do any of them but at least I have a list of what I would like to do and hope for others.

1. GO TO ENGLAND AND IRELAND.

I have English blood in me and I love to write Medieval stories. I am so passionate about the Medieval times. I feel that maybe I have lived before. Maybe I was a Princess. Hey! I am a writer. I fantasize. I would love to see castles, old cottages and I hear the land is beautiful. I could walk where royalty, peasants, gypsies and pirates walked centuries ago. This would help me get in touch with my muse and write some great regency and Medieval stories. I could be in touch with the past. I am so there!

I would love to go to Bath, England to The Jane Austen Museum. I am Jane's biggest fan!


2. GO TO TRANSLYVANIA.

My imagination is at work here. I want to see the land where authors got their ideas for vampire and werewolf stories. I joke that I want to see a vampire and werewolf but they only exist in one's mind. Hey! I could see for myself.

3. Visit Downton Abbey

I would love to visit Downton Abbey, Highclere Castle. It would be nice to see Downton Abbey being filmed {a movie now} and meet the cast. I would love to meet the present Earl and his wife of the real Downton Abbey.

4. I WANT MY SON AND HIS WIFE TO GET A NEW HOUSE.

The wishes aren't all about me. My son and his wife work in mental health and have degrees and make good money. I want them to get their new house built. They have struggled in college and now have great jobs and can get a job anywhere in their field. I want the best for them.
as of 2021, my son and his wife moved to Oregon. He is a Psychologist and has a nice, beautiful house by the mountains and things have worked out nicely for him.

5. I WOULD LIKE A VICTORIAN HOUSE.

I would like to have a Victorian house in New England by the ocean and next to a lighthouse. I love the Victorian style houses and I love lighthouses and oceans. I have always dreamed of living in a Victorian House or a Jane Austen house type house or Downton Abbey.

6. I WOULD LIKE TO HAVE MY OWN ANIMAL RESCUE CENTER.

I love animals and I would love to have my own animal rescue center. I would need some help but I am sure others would be happy to help. Animals deserve love and good treatment. I would love to save all the animals I could.

7. I WOULD LOVE TO GIVE SCRAPBOOK CLASSES AND CARD MAKING CLASSES OUT OF MY HOME.

I love scrap booking and designing scrapbook pages and making cards. I would love to give scrap book and card designing classes from my home. I could save on gas and have my own business. I could be a woman entreperneur. I would feel like Martha Stewart.

8. I WOULD LOVE TO HAVE MORE NOVELS PUBLISHED.

I already have two novels published and I would love to write more and have more published. I would love to be like Danielle Steel and write novels and have them published.

9. TO HAVE A FLOWER GARDEN BEHIND MY HOUSE.

I love having flowers outside my door and in my yard. I would love to have three or four acres of flowers behind my house. I love red roses and roses and flowers of any color. I would love to have bushes and trees in my flower garden. It would be neat to have cast iron benches out there, too so I could sit and read or write. This would be my Paradise.

10. GO TO A NASCAR RACE!

I love Nascar and I hope to go see a race someday. I want to be there for all the thrills and the noise. What a rush it would be to see the Nascar cars race. I would love to meet Kasey Kayne and I would be happy to see him in person. I hope if I was there at a race, Kasey would win.

11. TAKE A CRUISE TO ALASKA.

My husband and I would love to take a cruise to Alaska. I want to see the whales and be able to touch one. I would love to see Alaska, too. I hear it is beautiful. I would like to see a moose up close, too.

12. WORLD PEACE.

This is asking for a lot. I would love to see the world at peace. No wars and everyone would get along. I am sure everyone feels this way.

13. STAY AT THE WALT DISNEY SUITE AT CINDERELLA'S CASTLE.

I would love to stay at the Walt Disney Suite in Cinderella's castle. I could feel like a real Princess. The footage I have seen of the room is beautiful. I could live out one of my fantasies.

14. TO BUY THOMAS KINKADE'S PAINTING OF CINDERELLA'S CASTLE.

I love Thomas Kinkade's paintings. I saw the painting of Kinkade's Cinderella's Castle in St. Augustine, Florida at his gallery there. I fell in love with it and I wished I could buy it. I also saw the painting of the Nascar Daytona 500 Race he is painting and I would love to own that one, too. I have picture of Kinkade's pictures in the book of his paintings that came out two years ago. He is the best painter around.

15. I WOULD LIKE TO BE IN NEW YORK TO SEE THE BALL DROP ON NEW YEAR'S EVE.

I would like to be in New York on New Year's Eve to see the ball drop. I Think it would be fun to party in New York and spend a week shopping in New York. I would like to try it for a week.

16. I WANT TO GO TO MARDI GRAS.

I have always thought it would be fun to go to Mardi Gras. I would love to wear a costume and be part of one of one of the best parties in the world. I would hope to feel like Cinderella at the Ball.

17. I WANT TO BE CLOSER TO GOD.

I try to be religious and a good person. I hope I that I can be closer to God and try to be more forgiving to others and not get upset about things in life. I hope to make it to Heaven and that my family and friends will be there. In fact, this is my wish for everyone. I have been baptized and feel I am closer to God.

I would love to see the statue of Jesus in Rio Dejenario. It would be like seeing Jesus himself! I get so peaceful seeing this statue of Jesus.

18. I HOPE EVERYONE AT WRITING.COM HAVE THEIR DREAMS COME TRUE.

To everyone here at Writing.com, I hope you will all get to be famous writers, authors and photographers. I am thankful for all the nice people I have met here. I love my friends: Angel
♥Hooves♥
Sunny
VictoriaMcCullough
ChrisDaltro-Chasing Moonbeams
Purple Princess
Monty
Choco ~ Write, Write, Repeat!
ẂebẂitchMas-Merry!
Chris Breva
Lilli ☕ The Coffee Elf


19. I HOPE THERE WILL BE NO ENDANGERED ANIMALS SOMEDAY.

I hope there will be an end to animal abuse and slaughter and animals will no longer be endangered. We need animals in our world and they deserve our love and respect.

20. I HOPE EVERYONE GETS WHAT THEY WANT OUT OF LIFE.

I hope everyone gets their dream job, finds romance or what ever it is that they seek. I wish love and happiness to all!

I hope we will all see each other in Heaven!

Hope you will be inspired to write or start a list of twenty wishes.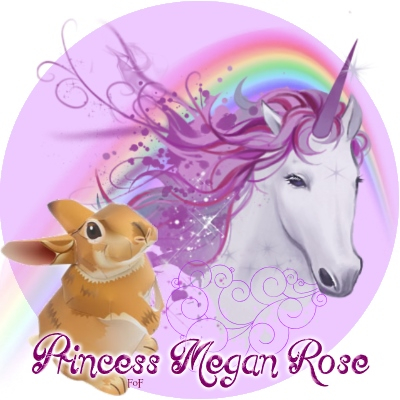 © Copyright 2008 Princess Megan Rose (tigger at Writing.Com). All rights reserved.
Writing.Com, its affiliates and syndicates have been granted non-exclusive rights to display this work.
Printed from https://www.writing.com/main/view_item/item_id/1425694-Twenty-Wishes