Printed from https://www.Writing.Com/view/1510981
| | |
| --- | --- |
| | Written for Stormy's Poetry Contest. |
The Princess hurried through the woods.
The trees smelled musky.
She wanted to be back at
the castle before now.

She had to meet her lover in secret.
Her father would show no mercy
for the knight she met in secret.
A fairy flew into her and she almost fell.

The snow was slowly melting.
A wolf was following the Princess.
The Princess turned around
and stood motionless for a minute.

The fairy handed her a mirror.
The wolf whined and sniffed her hand.
Her hand that smelled like mint.
The fairy and wolf bowed to her majesty.

The Princess smiled and felt no fear.
The fairy promised to make her knight
into a Prince.
As she sprinkled fairy dust over the Princess.

The King accepted the knight as
the Princess's true love.
The wolf became her pet
and the fairy became their protector.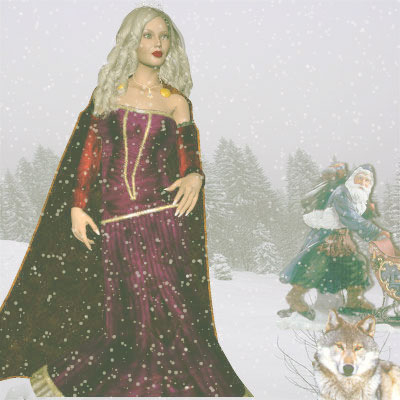 ** Image ID #1328926 Unavailable **
** Image ID #1283253 Unavailable **

© Copyright 2009 Princess Megan Rose (tigger at Writing.Com). All rights reserved.
Writing.Com, its affiliates and syndicates have been granted non-exclusive rights to display this work.
Log in to Leave Feedback
Printed from https://www.Writing.Com/view/1510981