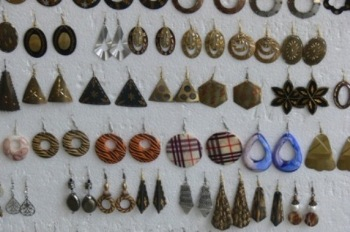 Jewels are women's best friends,
Without them a heart of a woman rends.
A woman decked in costly jewelry,
Is inundated with heart's revelry;
Which sets amongst them a bitter rivalry,
They are coveted by women of penury.
Women adorned by tawdry jewels vainly boast,
With intense pride they are stuffed like a chicken roast.
Avarice and lust devour their soul almost,
At last putting them at the money-trap's coast.
10 Lines
Couplet