Printed from https://www.writing.com/main/view_item/item_id/1764081-Mary-Magdalene-Ethos-Pathos-Of-Jesus
| | |
| --- | --- |
| | Mary Magdalene's views of Jesus: Ethos, Pathos and Logos. |
I will be writing as Mary Magdalene.

Ethos:

I have spent a lot of time with Jesus and I know he is of good moral character. His custom is to forgive people, love them, save them and he feels that everyone is worthy of love and forgiveness. A man Lectivus was too short to see over the crowd because he wanted to meet Jesus. He climbed a tree and Jesus asked him why he was in a tree. Lectivus told Jesus that he couldn't see him because of the crowd as he was too short. Jesus told him to come down out of the tree and walk with him. Lectivus did and walked with Jesus. Jesus' practical skill is healing people and helping the blind to see. What a beautiful sight to see Jesus the man who healed their blindness! Jesus has wisdom. He is knowledgable in the ways of the world and wants to save everyone. Jesus wants good will towards man and wants all of us to love each other. I love Jesus more then anyone in a different way but Jesus is here on a mission and can't be with me in that way. I understand and I am happy to just walk with him and know that he loves me. I watched him turn water into wine and I have seen him bring the dead back to life. His disciples are his followers and they love others like Jesus does. I will never forget how Jesus fed five thousand people on five loaves of bread and two fish. He made the food more then enough to feed five thousand people. I love to witness his miracles. He won't let anyone starve. His disciples told me that Jesus walked on water and calmed the stormy sea. I wish I could have seen this. Jesus saved me from being stoned for my relationships with man and he healed me of my afflictions and I have walked with him ever since. I admire his virtue and love for others.

Pathos:

Jesus cries for peoople who have rejected him and has cried for other people who treat others unfairly. Jesus is a patient man and he doesn't give up on anyone. He has sympathy for others as I have watched him heal the sick and raise the dead. Jesus cares about the pathetic people. I wish I could be as patient as he is. I only saw Jesus angry once. That was when people used the temple to sell items and things got of hand as men gambled. Jesus was mad to think that people would use this temple as a place of defilement instead of for worship as it was meant to be. Jesus forgave them and still loved them but he was disappointed.

Jesus taught me not to be afraid to have emotions and feelings. I feel such joy knowing Jesus. He is perfect. You look into Jesus' eyes and you can see how much he loves you and cares for others.

Jesus is the voice of reason. He preaches of Heaven, a better world and is trying to help us get there. I am so happy to be a believer.

My father was a fisherman and I wasn't a believer until I met Jesus. I know he can make a difference and I am a better and happy person because of him.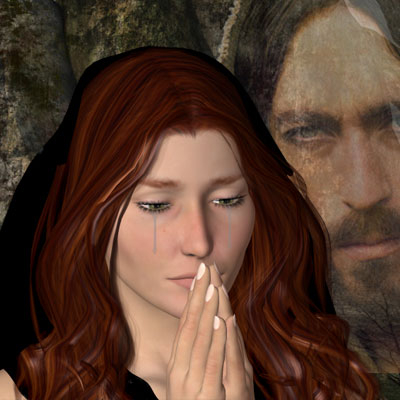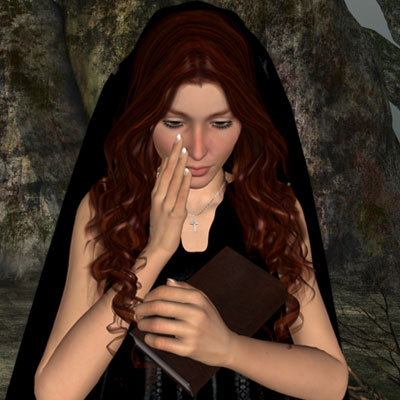 © Copyright 2011 Princess Megan Rose (tigger at Writing.Com). All rights reserved.
Writing.Com, its affiliates and syndicates have been granted non-exclusive rights to display this work.
Printed from https://www.writing.com/main/view_item/item_id/1764081-Mary-Magdalene-Ethos-Pathos-Of-Jesus