Printed from https://www.writing.com/main/view_item/item_id/1767911-Saying-Good-Bye-To-Fellow-Adventurers
| | |
| --- | --- |
| | As my character, Mary Magdalene, I am saying good bye to fellow adventurers. |
I am Mary Magdalene. I have been on an adventure with Jesus, his disciples, followers and some non believers. Jesus saved me from being stoned and I was going to be stoned for my behavior with men. I charged them money for making love with me. I am not proud of my behavior but I needed money. After meeting Jesus, he forgave me and cleansed me of all my sins. I love Jesus. I love him as a man but he is here to save people from the devil and from going to hell. He promises us a home in heaven if we believe in him and God, love one another and never do evil to others. Jesus is wonderful. I saw him walk on water and perform so many miracles. He healed sick people, helped the blind to see and fed people who had no food. I am so happy to be one of his followers.

We went to a leper colony and I wasn't afraid. Jesus said we are to love them. We are to love everyone and I do. It is such a comfort to have Jesus love you and teach us about love. The disciples were jealous that Jesus and I talked so much. The disciples said I was a woman and women didn't deserve that much attention. Jesus reminded them that women are just as important because they were created by his father God as all men were. They needed to respect and love all their brothers and sisters. The disciples started being nicer to me and the other women who were followers.

The non believers. They came along on this adventure and didn't believe Jesus was the son of man. After watching his miracles, some of the non believers started to believe. Jesus never said an unkind word about everyone and encouraged all of us to love everyone including the royalty and Roman soldiers. I saw others call Jesus names and they didn't believe a word he said. Jesus would hold out his hand to them and never got mad. I admire him for that.

The adventure can't last forever. A lot of followers are going to leave. I am going to stay with Jesus and his disciples. Amos is a non believer but I feel that he believes in Jesus. I hugged him good bye and shared a glass of wine with him. Hope was always nice and I hugged her, too. It is hard to leave my friends but I am sure our paths will cross again. I have become close with Jesus' mother. She loves her son but I see sadness in her eyes. Jesus says he will be leaving and we won't be able to go with him. I can't imagine not seeing Jesus every day. I cry and he hugged me and told me he will always be with me and everyone. He loves us all. I see Roman soldiers and their smiles are evil and I get scared. Jesus isn't afraid. Are these soldiers going to take Jesus away from us? Why can't they love him? Jesus promises he will see all of us again but I was hoping he would walk by my side until I die. I believe in Jesus and he will not lie to us. He is the best part of my life and all the believers here on earth.

The non believers have left the adventure. One man said I followed Jesus around like a puppy. Another man called me Jesus' pet. I didn't say a word. Marina, a non believer said Jesus is a nice man but she didn't believe in Heaven. I told her I would pray for her and maybe someday she would change her mind. Most of these people I will never see again.

I was talking with Mary tonight. Jesus was with his disciples. Mary said she is glad that I am staying with the adventure. I love her like a mother. I don't know what I will do when Jesus leaves. I don't know why he is leaving. I begged him to take me with him. He put his hand over mine and said he will always be with me. He encouraged me to tell everyone I met about him. He also told me to keep loving others and teach them about love, forgiveness, his heavenly father and never say an unkind word about anyone. I promised him I would. I don't know when and why Jesus is leaving but I hope it won't be for a long time.

The Roman soldiers came today and arrested Jesus. His mother and I hugged each other and cried. What is going to happen? The disciples were there to hold our hands except for Judas. He left. I just know he knows something about this. This is the end of the adventure. I am so scared. Jesus told me to be brave and that he loves us as the soldiers led him away. He didn't do anything wrong. My heart is broken.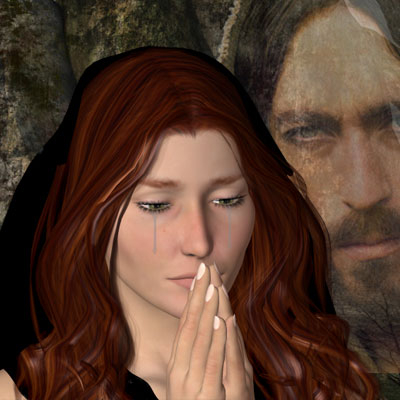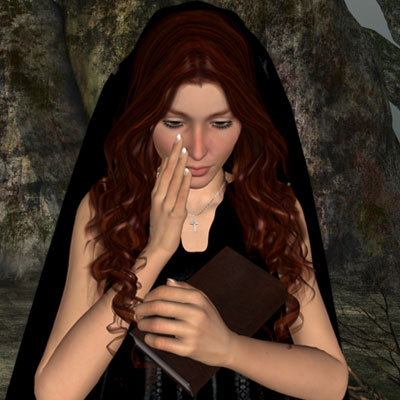 © Copyright 2011 Princess Megan Rose (tigger at Writing.Com). All rights reserved.
Writing.Com, its affiliates and syndicates have been granted non-exclusive rights to display this work.
Printed from https://www.writing.com/main/view_item/item_id/1767911-Saying-Good-Bye-To-Fellow-Adventurers