Printed from https://www.writing.com/main/view_item/item_id/1769183-Final-Lenton-Adventure-Assignment
We have come to the end of the adventure. I will be writing as my character Mary Magdalene and my personal views. I have really enjoyed being part of this adventure.

Mary Magdalene

I am so sad that Jesus is dead. They crucified him on the cross. There was nothing I could do to save him. He wouldn't have allowed it anyway. I am so thankful that I got to see him after he rose out of the tomb. This will comfort me but I will always feel sad. I know I will see him again in Heaven. Jesus saved me and taught me how to love and forgive others.

I loved being on the adventure with him and the other followers. I learned how to ride a camel, made a lot of friends and witnessed the miracles of Jesus. I loved him. I really loved him but he was on a mission and we couldn't have that kind of relationship. I respected that. Jesus loved everyone and thought everyone was worthy.

We slept in caves and Jesus saw to it that we had plenty of food and water. It was hot somedays and we ran into non believers but Jesus had faith in them. I was nervous when we came across the King and Queen and Roman soldiers but Jesus showed no fear what so ever. I am so glad that Jesus came into my life. He cleansed me of my sins and I have hope where I had none before. I have love for my fellow man. Jesus. The perfect man. He was truly the son of man. I look forward to my home in Heaven someday.

Personal

My friend Vicki invited me to be part of Budroe's Lenton Adventure. I was more then happy to sign up for it. As a writer, I don't write much religious items and I prayed to God to help me write some religious items. I feel this was an answer. My characater was Mary Magdalene and I wanted to see things from her point of view. I feel I have.

I changed churches seven months ago. My other church votes out every minister they have. That isn't Christian. I am a stranger still at the church I go to but they love their minister and he has been there for years. That means a lot to me. In this church people work together and don't talk against the minister.

On this adventure, I got to read and learn about John the Baptist. I had forgotten about him. I had forgotten that John baptized Jesus. We got to research when Jesus was tempted by the devil and he how he resisted temptation. We researched the miracles of Jesus. I didn't know there were so many. Sadly when they crucified Jesus, this always makes me cry. We know he died for us and like my character Mary, I take comfort in that.

I watched King Of Kings and this movie was perfect to help me write about this adventure. After this writing adventure and watching the movie, I love and appreciate Jesus more. The minister at church talked about John the Baptist and with Bud and his great writing activities and assignments, I have truly enjoyed this adventure. I feel like I was there and I know Jesus cares and loves all of us. He died for us on the cross. On this adventure, Winnie, Valerie, Vicki, Bud and Mariah are good friends and they put their heart in this adventure as I have. I am thankful that I found the side of me that can write religious items. I really loved this adventure and I feel closer to God and Jesus. The Lenton Adventure is over but my journey and adventure with God and Jesus is still going strong.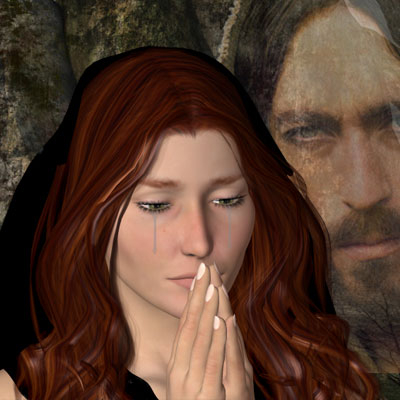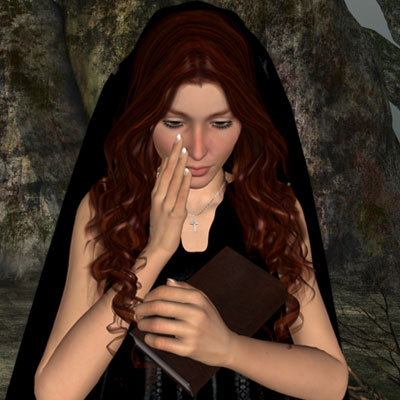 © Copyright 2011 Princess Megan Rose (tigger at Writing.Com). All rights reserved.
Writing.Com, its affiliates and syndicates have been granted non-exclusive rights to display this work.
Printed from https://www.writing.com/main/view_item/item_id/1769183-Final-Lenton-Adventure-Assignment