Printed from https://www.writing.com/main/view_item/item_id/1830874-Week-Five-Assignment----EWW
(1)

Assignment Five for The Exploratory Writing Workshop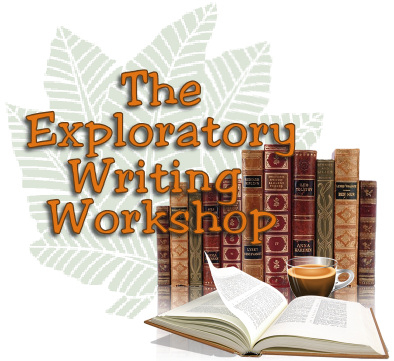 Crisis #1 (Internal - the Smallest)
Our Own Worst Enemy
Writing Lectures
Please read the following objective discussions

BEFORE

beginning your writing this week.
Please Note
This is a change from past lessons. Do not try clicking on the individual Lectures. Click on the prompt below that shows all the Lectures on a single page.
Lecture 16 - The Internal Crisis

Lecture 17 - Building Momentum

Lecture 18 - Own Worst Enemy

Lecture 19 - Self Doubt

Lecture 20 - A Rock and a Hard Spot
The First Crisis: Internal (E)
Writing Lectures/Objectives Sixteen through Twenty
#

1832637

by percy goodfellow
Week Five Writing Assignments
Practical Exercise #4



Part 1: After you have read "The First Crisis: Internal"
, write a brief synopsis of your CC's first crisis. Make sure it is an internally generated crisis.

Part 2: List the Functional Names of your first ten chapters


Post in the"Classroom (Assignment Forum) of EWW"
as a bitem.

Name your post: PE#4 and your name.



Write a 1-3K vignette following the prompt and post in the "Classroom (Assignment Forum) of EWW"
as a bitem.


Prompt



Take a sheet of paper (your screen) and get ready to begin part 2 of phase 1. Number chapters 1 through 10. You have already completed vignettes 1 through 3. You should have already given them functional names. (Placid Waters ect.) If not do so and plug them into chapters 1-3. Now name chapters 4-10. From the functional names you give them I'll have a good idea how well you are beginning to understand Operational Writing. Post the names of Chapters 1-10 in the Classroom Forum.

This vignette will be about Chapter 7. This is where the CC comes to the full realization of what is confronting her/him. You know the obstacles and hurdles that need to be overcome? Note that you could do all this in Chapter 6 or 8, but a good anchor point is Chapter 7. Name it and put it into the outline. You should now have some idea regarding what will come next in your novel. As you can see, we are shifting gears. In numbering and naming the first ten chapters you are taking off your Tactical Hat and donning your

Operational Hat

.

With your operational hat on you expand the story into the first phase or first third of the novel. Once the numbering and naming is done put your tactical writing hat back on. Your next vignette will be one that represents Chapter 7. Note that it is placed right in the middle of Phase 1. The chapter vignettes before it, 1-3 you have already written. Chapters 4-6 are unwritten as of yet but will precede it. Chapters 8-10 are unwritten will follow. So you see the CC is already well down the road to dealing with the first set of obstacles which have reared their heads to impede the CC from the path he has chosen that came as a consequence of the Life Changing Event. Your CC has departed from the comfort zone of their past and in Chapter 7 realizes the full extent of the difficulties he/she faces in the latter stage of Phase 1. She is in a situation fraught with doubt and despair. Show him or her as their own worst enemy in confronting the crisis. Show the effect this has on the character. The reader can follow the CC's progress by comparing him or her with the Before Snapshot. Show how the CC begins to question his or her direction and how he or she begins to reconcile the past with the here and now. When you complete the vignette, post it in the classroom forum.


Checklist



Use this checklist to be sure you have included everything.


Have you expanded the chapter titles to 3 thorugh10?

Is this vignette about Chapter 7?

Is the CC Struggling to overcome the hurdle in Phase 1?

Are the CCs actions responsible for some of the difficulties?

Is the action starting to rise?

Do you foreshadow what will come in Phase 2?

Do you show changes in the CC from the initial (before) snapshot?

Does the reader get a sense for where the story is heading?

Have you posted PE #4, part 1 and 2, and Vignette 4, to the classroom forum?

Does the CC begin to question choices made following the LCE?
Lounge Forum Comments
Comment in the
"Lounge for Exploratory Writing Workshop "
on at least two of your colleagues' comprehensive posts. Check to make sure all of your fellow writers have received comments.
Remember
Learning from each other is an important aspect of a workshop.
All aspects of this assignment are due no later than


Thursday, Midnight WDC time

.
Percy Goodfellow - Workshop Instructor
percy goodfellow
Links to The Exploratory Writing Workshop
Welcome Letter

- "Exploratory Writing Workshop Welcome"



Introduction

- "Intro - Exploratory Writing Workshop "



Assignment Overview

- "The Weekly Assignment Overview Page"



Assignment Forum

- "Classroom (Assignment Forum) of EWW"



Dictionary of Writing Terms

"Dictionary of Terms"

Ms. Katz - Head Administrator
Katzendragonz
© Copyright 2011 percy goodfellow (trebor at Writing.Com). All rights reserved.
Writing.Com, its affiliates and syndicates have been granted non-exclusive rights to display this work.
Printed from https://www.writing.com/main/view_item/item_id/1830874-Week-Five-Assignment----EWW