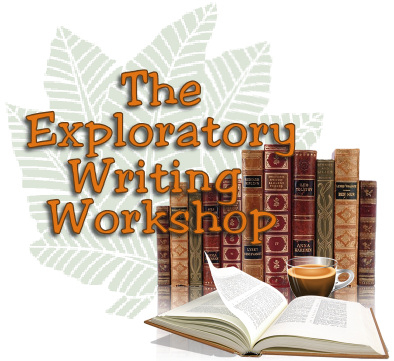 Modus Operandi
Definition of Modus Operandi
way of doing things, method, formula, technique, protocol, procedure, approach, plan, practice. Watch enough cop shows, you know this as the MO.


Everybody has a certain style, a way of doing things. It's their signature, their style, their standard method. A reader or audience likes to see it demonstrated, and better yet, repeated. Repetition can work like foreshadowing. When behaviors begin to repeat themselves, the reader can anticipate something is about to happen similar to what they've seen before. This puts the reader on the same wavelength as the writer and the character.

One of the fascinating things about a good story is seeing this dynamic repeating itself over and over again, adapting itself to each new challenge, different but the same, a thing that can be watched and followed to see if our hunch on how things will play out is a good one.

So, you have your character moving about and doing things in a way the reader is becoming familiar with. As readers observe the central character in action they think, I once knew someone very similar who behaved in very much the same way. This gives the character a ring of authenticity the audience can latch onto, relate with, and begin to experience vicariously.

That is really the acid test. Vicariously. Do the readers enter into the character in some inexplicable manner and begin to see the world from the character's eyes rather than through their own? This is the magic and is exactly the effect you are trying to achieve. Writing the vignettes and synopsis begins to pay big dividends as readers find themselves in the character's head, seeing what is coming, and anticipating what is about to happen as they experience viscerally the actions unfolding. When all this starts taking place concurrently, you know your art as a writer is expressed in its highest form.

Yet, it all must

begin

somewhere. It starts with someone you once knew or met. The better this character can be recollected, the more authentic he or she will sound. It is more important to start with a seed of truth and embellish it than to try to build one completely from scratch, conjuring with loose assumptions someone out of thin air. Only you will know where this character originated, but the reader will know if the character rings true or not.

People have a style, a way about them. You need to be a keen observer and have the ability to recall details. As the saying goes . . . There is gold in them thar details! The more details you provide to flood the mind of the readers, the richer the image that emerges and coalesces in their minds. Janet Evanovich has a gift for bringing characters to life. You can't go wrong studying her technique and reading her delightful serials. She uses a unique blend of exposition, dialogue, and foreshadowing which advances the action through her characters dealing with all manner of adversity. She also blends in a remarkably sophisticated sense of humor taking a good story to the next level.



Percy Goodfellow - Workshop Instructor
percy goodfellow
Links to The Exploratory Writing Workshop
Welcome Letter

- "Exploratory Writing Workshop Welcome"



Introduction

- "Intro - Exploratory Writing Workshop "



Assignment Overview

- "The Weekly Assignment Overview Page"



Assignment Forum

- "Classroom (Assignment Forum) of EWW"



Dictionary of Writing Terms

"Dictionary of Terms"

Ms. Katz - Head Administrator
Katzendragonz
Footnotes
Janet Evanovich - https://en.wikipedia.org/wiki/Janet_Evanovich