Printed from https://www.writing.com/main/view_item/item_id/1860248-Creations-Mystery
From the setting of the sun to the rising of the moon.

Everything is beautiful like the lilies that bloom.

The birds sing of life and the lions roar of power

The heavens part to pour out showers

What is the mystery and its source?

Who put the world on its course?

The miracle of life speaks of its creator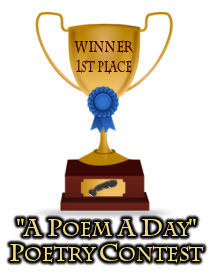 Yet our thanks towards Him grows fader

The sands of time and the everlasting soul

He who made them is all in all

In this splendor death reins over man

The miracle here is Gods redeeming plan

For the elect; they will live even though they die

On the new Earth none shall suffer or cry

Hence the enigma of creation is made plain

To all who inherit a new and blessed name.




© Copyright 2012 brom21 (ion_7 at Writing.Com). All rights reserved.
Writing.Com, its affiliates and syndicates have been granted non-exclusive rights to display this work.
Printed from https://www.writing.com/main/view_item/item_id/1860248-Creations-Mystery