Printed from https://www.writing.com/main/view_item/item_id/1890874-RAPTURE
by

Jaiam

Poem about the return of Christ - written for the contest prompt "Rapture."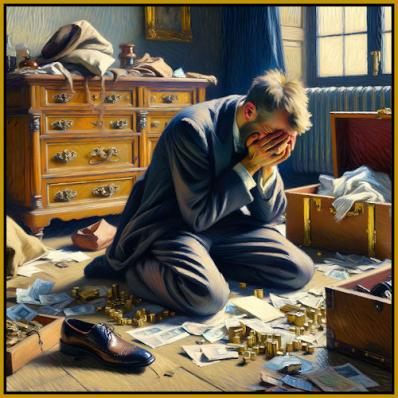 RAPTURE!




He came,
Like a thief,
Just like they said.

And beyond
All dread,
I was unprepared.

He gathered them up and
Before I could speak,
They were all gone
In the twinkling of an eye.

Now I gather all my things,
A lifetime
In the earning,
Hoping they will comfort me

Who was not ready!






© Copyright 2012 Jaiam (cath4x3 at Writing.Com). All rights reserved.
Writing.Com, its affiliates and syndicates have been granted non-exclusive rights to display this work.
Printed from https://www.writing.com/main/view_item/item_id/1890874-RAPTURE