Printed from https://www.writing.com/main/view_item/item_id/1921798-Week-7---Outline
Classroom (Assignment Forum) of EWW (E)
Assignment Forum for The Exploratory Writing Workshop
#

1826519

by percy goodfellow


Outline

I. Overall Story Image: Imagine a cohesive mix of the two:
and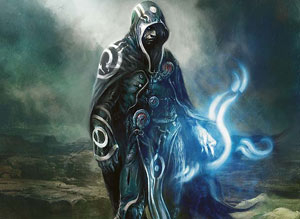 II. Title of Story: The Elementals - Donieals Book: Mind Magic

III. Author: Ashley Faith

IV. Characters - Sketches/Synopsis

A. Central Character - Donieal
1.

2. Character Sketch Profile: "PE #1 for EWW"

3. Prose Synopsis: "PE #1 for EWW"


B. First Supporting Character - Trisana Chandler
1. Image (if you can find one)
2. Character Sketch Profile:
3. Prose Synopsis:

C. Second Supporting Character - Briar Moss
1. Image (if you can find one)
2. Character Sketch Profile:
3. Prose Synopsis:

V. Final Outline

Chapter 1
100 - Vig. 1 - Don watches the four destroy Ishabals wall and he follows them out of Namorn
200 - Don approaches the four mages and proves his abilities, asks for assistance
300 - Don travels with the group back to winding circle, tells his life story/history
400 - Once at winding circle he is introduced to Lark/Rosethorn, told he must live with his 'teachers' at Daja's house
500 - Don has his first round of lessons with Tris and Briar, discovers he can possibly alter minds/memores
600 - Vig. 4 Don finds Elmura and eases her mind
700 - Some things happen that either a) nearly cost Don his life or b) put him in harms way
800 - The group contemplates that someone may be after Don
900 - They devise a plan to capture Dons pursuer
1000 - Vig. 2 The groups plan works and they capture the queen's spy, Don wipes his memory
1100 - Vig 3 Don has a hard time accepting his new found capabilities
1200 - Don has his first lessons with Sandry and Daja
1300 - Don encounters some temple dedicates and begins to consider how self less a life they lead
1400 - Don receives letters from 'friends' back home, troubling letters that cause him to doubt leaving Namorn
1500 - When the letters don't work, Quen threatens Mai, Don offers to duel him to save her.
1600 - Vig. 5 - Don duels Quen and wins
1700 - Don and the group have a falling out over? Group berating him for not erasing Quens mind more or something else.
1800 - Don leaves Daja's house in anger, goes for a walk to cool off or goes to bed in anger.
1900 - Vig. 6 Ishabal Ladyhammer kidnaps Don and he escapes with the groups aid.
2000 - Don returns to winding circle, obtains his mage credentials and vows to be a temple dedicate.
© Copyright 2013 A*30s*Faith (afaith at Writing.Com). All rights reserved.
Writing.Com, its affiliates and syndicates have been granted non-exclusive rights to display this work.
Printed from https://www.writing.com/main/view_item/item_id/1921798-Week-7---Outline