Printed from https://www.writing.com/main/view_item/item_id/1927584-At-Ravencon---Importance-of-Networking
(1)

If your an aspiring writer like me network and grasp opportunities as they come.
So, I'm at Ravencon and Kevin J. Anderson and his wife Rebecca Moesta are the authors-in-residence. I met them for the first time about 3 years ago at Archon in St. Louis and attended their sessions on the business of becoming a professional sci fi/fantasy writer and on learning about the publishing world… as I'm doing again this time. But my relationship with Kevin and Rebecca has deepened a little bit. You see, at Archon I went up to their booth and as I bought Kevin's book Edge of the World, which he told me was about a Columbus-like seafaring expedition to discover the world, I mentioned a legend about Columbus' journey in 1492 that hadn't gotten into the "history books." Kevin told me I should write that as a story and join them for a 3-day seminar (www.Superstarswritingseminar.com) on becoming a professional writer a few months later.

I went to that conference and met Brandon Sanderson, Dave Farland, Eric Flint, and aspiring writers like myself. Less than a year later I

had a book contract with a small press. Later this month that story I wrote about Columbus' voyage will appear in the anthology Irony of Survival (trade paperback). I also got an Honorable Mention for that tale in the l.. Ron Hubbard Writers of the Future Contest in 2011.

So here I am at Ravencon and I gave Kevin and Rebecca a copy of my book as a gift and said if there's anything I can do for them let me know… so as I write this I'm now committed to helping them in their booth in the dealers room while they're on a panel or two.

At another con I've been attending (Capclave), I've participated in writing workshops with Allen Wold. He typically has four panelists to offer

advice to aspiring writers and he'd expressed interest when I last saw him of my serving as a panelist, perhaps at Ravencon. Well, that's easier said than down, con programming getting scheduled for panels often more than six months ahead of time. But yesterday after I arrived I said "hi" Allen. That's when I learned one of his panelists had a death in the family and couldn't make it to Ravencon. He needed another panelist, preferrably someone like myself who'd participated in the past. So, I'm on his workshops panels today and feeling honored to be given the opportunity.

So, why am I sharing this? Networking makes this happen… pursue opportunities and grasp them, run with it and the "stars may align." I could have just bought Kevin's book a few years back and lamented that I'd always just be an aspiring author… instead I learned about the business and put that knowledge to work and actually collect royalties and sell stories these days. I may still not be recognized as being on the professional level yet (and its pay scale), but I'm not just an aspiring author, either. If I stick with this maybe one day I can hope to be on Kevin's level. But it's never going to be easy... I'm not kidding myself about that, particularly in the changing publishing environment of the 21st Century.

But I write, learn, and try to share the lessons along the way in the hopes I can help someone else, encouraging them to believe in themselves. Grasp your opportunities, you never know where they may lead you… and network, network, network, of course.

Dare to Believe,

D.H. Aire



Author of Highmage's Plight (available on Amazon)

www.dhr2believe.net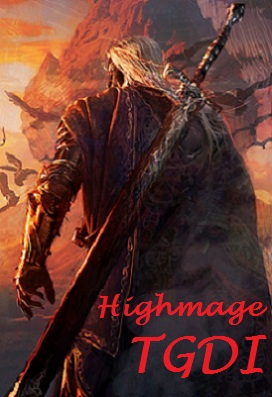 © Copyright 2013 Highmage - D.H. Aire (dhr2believe at Writing.Com). All rights reserved.
Writing.Com, its affiliates and syndicates have been granted non-exclusive rights to display this work.
Printed from https://www.writing.com/main/view_item/item_id/1927584-At-Ravencon---Importance-of-Networking