Printed from https://www.writing.com/main/view_item/item_id/2002222-Sing-A-Song-Of-Joy
by

Jaiam

Poem written to the prompt - Moving On!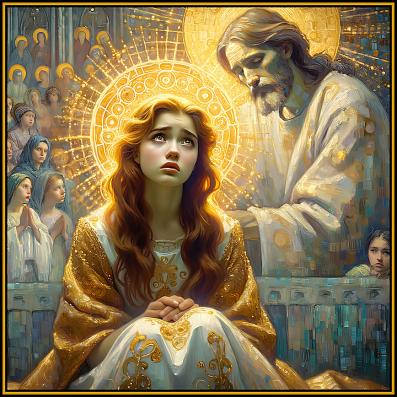 SING A SONG OF JOY!


Sing a song of joy for me,
I am going home to be
With our God.

Weep no tears, bend no knee
In silent plea of mercy
For my soul.

I believe I've
Lived well worthy
Of the prize,

And now am
Moving on
To everlasting life.

Where love flows from the
Maker's throne, and embraces
Like a mother's arms.

Seek now I that peace to come,
Which transcends all
I have ever known.

Near celestial now,
I look past doubts and see
Saints and angels singing,

Singing a song of joy, for me – Me!
Who in twinkle of an eye will be
In the presence of our God!





Youtube video link: https://youtu.be/AMy1uoWz26Q
© Copyright 2014 Jaiam (cath4x3 at Writing.Com). All rights reserved.
Writing.Com, its affiliates and syndicates have been granted non-exclusive rights to display this work.
Printed from https://www.writing.com/main/view_item/item_id/2002222-Sing-A-Song-Of-Joy