Printed from https://www.writing.com/main/view_item/item_id/2029793-Jane-Austen-Valentines-Day-Newsletter
| | |
| --- | --- |
| | This newsletter is about Jane Austen and Valentines Day. |
Jane Austen Valentines Day Newsletter 2015

Editor: Princess Megan Rose 21 WDC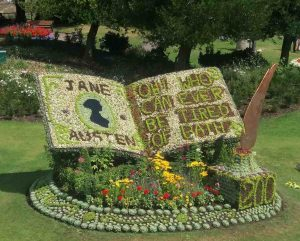 Hello Everyone! Valentines Day. A lovers' holiday is just around the corner. Let's talk about Valentines Day in Jane Austen's time. I will tell you what I learned about Valentines Day in Jane's time. I didn't learn as much as I hoped but I did find a picture of Mr. Darcy. That is him above. Isn't he gorgeous? Yes!

There were balls in Jane's time for Valentines Day. Like other balls, the ball at Valentines Day bought couples together. What a great time to fall in love and meet your mate. Cupid was busy that night! There were probably card messages sent to the women as well as the men. Cards were made on white paper and a pin was used to prick holes in the sheet to give it a lace look and the woman or the man would write a message to his beloved. Later, actual red heart cards became available to send taking the place of paper.

I looked up food but didn't have no luck. I don't know if they could make red frosting or heart shaped cakes then. I am sure they had red punch then. One thing about it, love has been around forever. That much I am sure.

If you are an Austenite, you know how powerful and romantic, a letter can be in the nineteenth century. There were no text messages or e-mails then! Darcy and Lizzie corresponded with letters in Pride and Prejudice. Lizzie begin to realize what a passionate and caring man
Darcy was by reading his letters and then later talking face to face. Love had bloomed and Cupid had shot his arrow. Jane used letters a lot to have her characters write their feelings to each other. Emma received letters from Elton but she wasn't interested in love. She was trying to be a matchmaker. Emma was busy back then without a doubt!

Let's talk about DIY Jane Austen type Valentine's Day Cards. You can use red or white card stock and buy gold lace or white lace doilies. Fold the card stock in half to make it look like a card. Cut the doily in half and put it on the card in a circular style. Use scrapbook glue to put the doily of your choice on the card stock you choose. Gold would work on red card stock and white doily on red card stock. Use a red doily on white card stock. Use a calligraphy pen in gold, white or black to write your message on front of the card and inside.

Here are some perfect quotes for the card:

1. "You must allow me to tell you how ardently I admire and love you." Pride and Prejudice
2. "If I loved you less, I might be able to talk about it." Emma
3. "You pierce my soul. I am half agony, half hope." Persuasion

You can use you own quotes from Jane's novels as well.

I would imagine that Jane's characters had fancy dinners with friends, exchanged messages of love with the lace look cards and went to balls. As for Jane Austen herself, I bet she went to a ball and danced with military soldiers. She seemed to respect them as well as men with titles and of the ton.

Check out these contests:


Jane Austen Writing Challenge (ASR)
A Writing Challenge for all Jane Austen Fans.
#

2017404

by Princess Megan Rose 21 WDC


I will be back in April with the next newsletter. I hope you will be reading and writing Jane Austen items!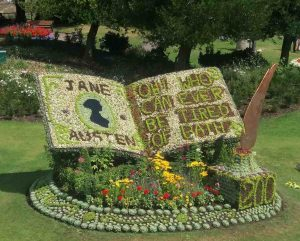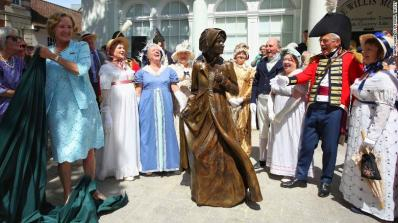 ** Image ID #1718793 Unavailable **




© Copyright 2015 Princess Megan Rose 21 WDC (tigger at Writing.Com). All rights reserved.
Writing.Com, its affiliates and syndicates have been granted non-exclusive rights to display this work.
Printed from https://www.writing.com/main/view_item/item_id/2029793-Jane-Austen-Valentines-Day-Newsletter