Printed from https://www.Writing.Com/view/2043534

Vibrant blue eyes beam with joy in the photo of Mary Beth wearing her cap and gown on graduation day. We planned to marry, and the prospects of fulfilling careers and starting a family shone brightly on our horizon. She loved children and looked forward to teaching in elementary school while raising our own brood in a suburban home with a large green yard where they could play in their sandbox and jungle gym.

Then, one fateful evening, while celebrating a successful job interview with some friends in a corner booth at O'Leary's Bar & Grill, Mary Beth met Crystal Meth. Under the spell of Crystal's charms, my fiancee stepped aboard a plush magic carpet and flew high into the realm of euphoric ecstasy. Like a butterfly in mid-July, she tested her brand new Burgundy red velvet transporter and sailed over the cotton candy clouds that occupied her mind. She later described making a swift ascent through brilliant chasms of strangely colored twilight into the black maw of another dimension where reality had no relevance. She had the sensation of floating rapidly through a universe of glowing suns and galactic constellations. Directly, she became aware of an unmistakably musical sensation that reverberated through an extrasensory perception utterly alien to nature. Then there was a kaleidoscopic cataclysm of color, cacophonic sounds, and unidentifiable sense-impressions as she descended on a surreal landscape covered with alien creatures partying down at full tilt. Some of the revelers were nothing more than vaporous figures gyrating to a pulsating rhythm as they floated over the surface. Others were gelatinous gobs of iridescent goo undulating in a mesmerizing syncopation reminiscent of the lava lamps back on earth. There were also great green hulks with tentacles that swayed to the rhythm like a conductor directing a symphony orchestra.

Innocence succumbed to the alluring seductions which the dark euphoria of drugs produce, as she rode the highs and lows like some aerobatic biplane wing walker. The vicious trajectory of the chemical trips measured the limits of her very existence, bouncing up and down from a swirling flood of pleasure to the abysmal pool of misery that became the dark cave of her soul. Every time she tried to make the leap back across Temptation Gorge, the phantom fingers of desire kept clawing their way into every fiber of her being to drag her even deeper into the crater of craving. Try and try as she might, Mary Beth could not sate her lust for Crystal's charms.

Those bright blue eyes were replaced by dark sockets to the emptiness of her spirit, black as chunks of coal. Curled up like the fetus in womb from whence she came, she darted her eyes here, there, everywhere around the room, chasing unseen demons. More than the normal amount of manic yearning pounded its delirious demands into the fragile fabric of her psyche, until the broken boundaries of mortality set her spirit free, and the Angel's wings lifted her soul from the prison of that tortured shell to eternal peace.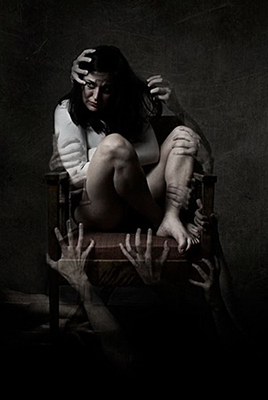 Author's notes:

1. 507 words of Flash Fiction: http://www.writing-world.com/fiction/flash.shtml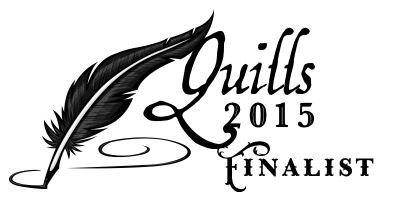 © Copyright 2015 Dave (drschneider at Writing.Com). All rights reserved.
Writing.Com, its affiliates and syndicates have been granted non-exclusive rights to display this work.
Log in to Leave Feedback
Printed from https://www.Writing.Com/view/2043534