Printed from https://www.writing.com/main/view_item/item_id/2062496-Elsa-and-Cinderella
Elsa and Cinderella. How are they alike? How they are different? I love them both and they are my favorite Princesses. I decided to write about them.

Elsa and Cinderella are both blonde. Elsa wears a pretty blue gown and Cinderella wore a blue gown to the ball. Elsa had her sister Anna. Cinderella had two step sisters and they weren't nice. Elsa was born into royalty and Cinderella wasn't poor but she wasn't born a Princess. Elsa shut herself away to protect the people from her ability to freeze them and the land. Cinderella lived in the attic and was a slave to her step mother and step sisters.

Cinderella had her mice and birds for friends. Elsa had a big snowman to protect her and later had Olef for a friend. He was cute and annoying. Elsa had a beautiful ice castle but luckily was able to control her powers and moved back into the family castle. Elsa and Anna's parents had died and so did Cinderella's. Cinderella was a slave to her "family" but she was happy. Elsa wasn't. Her powers to freeze the land and people made her unhappy.

Elsa loved Anna and never wanted to hurt her. What a relief it was for her to find that she could control her powers and Anna had Hans and Sven for friends and now Elsa needs her own Prince. Cinderella fell in love with the Prince and her fairy Godmother granted her wish. Elsa didn't have a fairy Godmother but she will find her own Prince.

Don't you wish you could sing Elsa's song: "Let It Go" and feel better about things? I sing her song when I feel down and it helps. I think Cinderella and Elsa would be great friends. I can see them having tea and making out menus and planning balls. Anna would be helping, too.

Who do we choose for Elsa? A knight in shining armor? Knights earn their title. Would this knight save Elsa from a dragon? Dragons are misunderstood. I see dragons as gentle creatures. Elsa could love the knight because she enjoys dancing with him the ball. He brings her flowers and they have dinner together. They share a love of poetry. They like to ice skate.

Elsa and Cinderella. We all wanted to be fairy tale Princesses when we were little girls. I get dressed up, read books and write stories, have my memories of be in beauty pageants and my husband treats me like a Queen. I feel like Elsa and Cinderella. Isn't it fun to be a Fairy Tale Princess?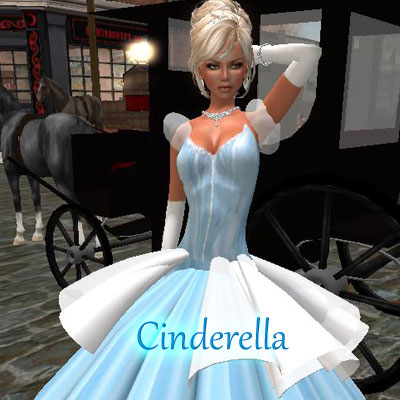 ** Image ID #2062335 Unavailable **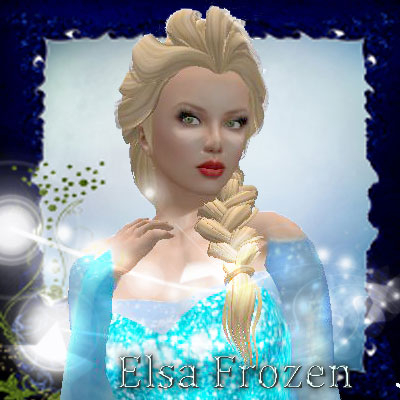 ** Image ID #2062327 Unavailable **
© Copyright 2015 Princess Megan Rose (tigger at Writing.Com). All rights reserved.
Writing.Com, its affiliates and syndicates have been granted non-exclusive rights to display this work.
Printed from https://www.writing.com/main/view_item/item_id/2062496-Elsa-and-Cinderella