Printed from https://www.writing.com/main/view_item/item_id/2099690-Every-Poem--WDC-Links-2016-Present
(2)

Poetry at a crossroad in little online community, remembering the past and looking ahead.

An attempt to list every poem I would like to point out since 2016, but not the unfinished items in my blog...


Sugarloaf (E)
Love encourages long after seperation from THE fated relationship.
#

2104924

by Brian Kringle Compton
How Can I Warm You? (Ode for Lynda 📃) (E)
Remembering Lynda Miller, a spirited Friend of Writing.Com and writers like me.
#

2082552

by Brian Kringle Compton
Efflorescence Song (E)
A higher love exists when you're alone amid nature.
#

2085912

by Brian Kringle Compton
Her Crooked Smile (E)
His floral devotion to Mother lives on.
#

2085712

by Brian Kringle Compton
Feeling Autumnal (E)
Relating life and death to the fallen leaf.
#

2095313

by Brian Kringle Compton
Glass World (E)
We love playing in her glowing light, appreciate warmth of her love. Awarded by KiyaSama
#

2083520

by Brian Kringle Compton
When Autumn Comes (E)
Associating death with the season and the loss of love that will never return.
#

2098393

by Brian Kringle Compton
Vinyl (published, 2018) (ASR)
Honorable Mention: 2017 Poem Team Challenge. We have sinned against simple purity of youth
#

2137587

by Brian Kringle Compton
Celtic Roots (E)
A child of Poetry denies heritage of the woman who brought his words to life.
#

2131601

by Brian Kringle Compton


2018 poems from:



"Sinusoidal "

"Personal Hell"

"Fall Poem Project"

"Unprompted Poem"

"Don't Know What It Means"

"The Coffee"

"Strafed to Afterlife"

"I'm Not Going To Tease To Prompt You To Read"

"Conor and the Second Act"

"Spike Scared Me Most (Social Ignorance)"

"Circumpolar (the constant)"

"Dear Ida (for KiyaSama)"

"Uncelebrated And Clean"

"Uttering Our Rosebuds"

"You Don't Know...that much is certain"

"Like Having a Staredown with Myself and No Mirror"

"Sorites Paradox and me"

"The Slate"

"Graysville"

"White Noise"

"Lost In The Shuttle"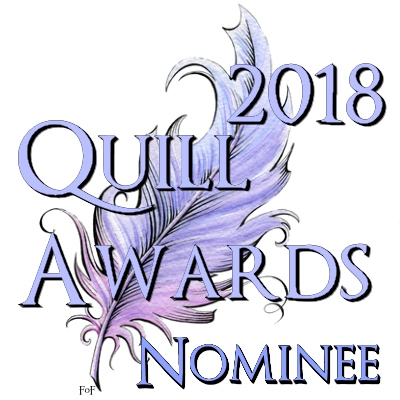 " Echoes"

"If You Thought"

"Musings On Stubble"

"Wanna See..."

"Brief Candle"

"Summer Lake"

"Letting My Ignorance Show...Like a Flower?"

"My Daughter Needed More Than I Could Give"

"The Vision and Lonely Journey of a Professed Writer"

"Word Play-ish"

"The Wait"

"Frost and Rapture"

"Envy: Unfollow"

"Lonely Tree"

"My Secret Place"

"Dear Caretaker"

"Poetry Is..."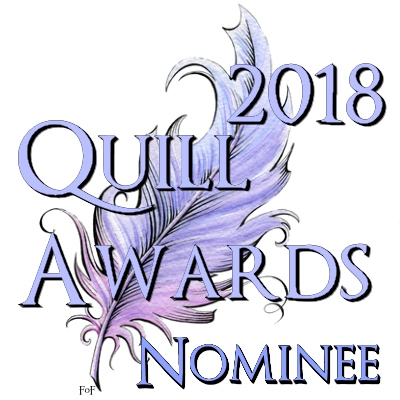 "The Silent Doubt"

"When To Yearn"

"From A Message I Did Not Send"
Continued 2018 poetry found here:
Life's Little interruptions 🥀🦋 (18+)
Poetic 📝 Jottings got the virtual hardware w/ inspired words cast to a world wide wind.
#

1149750

by Brian Kringle Compton


"30 Years"

"Jonny"

"Immortals"

" 💲"

"At The Truck Stop"

"Like the Poet"

"It's Early, But I Want To Talk"


update: this link catches me up on everything I've shared since this item was created:

🌸 2017-22 Blog Poetry Links 🌺 (E)
600+ poems, most blogged. I swear I can quit. Inhale. #poetry #blog #briankcompton #award
#

2179979

by Brian Kringle Compton
Quiet (E)
It did get quiet...for my departed friend, Lynda Miller.
#

2084166

by Brian Kringle Compton
If I Only Knew (E)
Memory persists where second chances do not exist. For a contest prompt.
#

2086597

by Brian Kringle Compton
End of the Season (E)
Leaves play in dehumidifying air as autumn comes to a close.
#

2102315

by Brian Kringle Compton
Baldwin (E)
Discord and Rhapsody: writer experiencing the musical journey of his young pianist son.
#

2115361

by Brian Kringle Compton
Surface (E)
Searching deep for something beautiful symbolizing love for one who cannot fathom.
#

2112679

by Brian Kringle Compton
Typical Love (E)
The most beautiful story is ordinary
#

2111251

by Brian Kringle Compton
Hum (Hummingbird Hearts) (E)
12-inch single: Extended mix inspired by Stormy's Contest and a little, winged visitor.
#

2133185

by Brian Kringle Compton
The Pondering (ASR)
When the window of time for two is confined by friendship instead of a meaningless fling.
#

2135827

by Brian Kringle Compton
Brother's Brew (E)
After his life-threatening battle with cancer, I realized my brother's impact on my life.
#

2131726

by Brian Kringle Compton
Sharp Elbows (ASR)
She taught me to smile when the old man would not.
#

2137281

by Brian Kringle Compton
Unfinished (ASR)
We get a hint of memory at the oddest hour and wonder again why we moved on from the one.
#

2137067

by Brian Kringle Compton
Poetic 📝 Jottings: Voted WDC's Best (E)
3x WDC Quill-Nominated, 2x Winner: BestPoetryCollection 2020-22 (links to poems/awards).
#

2251239

by Brian Kringle Compton
Honesty is rewarded. Ignorance is ignored. Honestly acknowledging ignorance opens minds.
© Copyright 2016 Brian Kringle Compton (ripglaedr3 at Writing.Com). All rights reserved.
Writing.Com, its affiliates and syndicates have been granted non-exclusive rights to display this work.
Printed from https://www.writing.com/main/view_item/item_id/2099690-Every-Poem--WDC-Links-2016-Present