Printed from https://www.writing.com/main/view_item/item_id/2107546-Jane-Austen-Newsletter-January-2017
| | |
| --- | --- |
| | Off to a New Year, so here is the latest Jane Austen Newsletter, |
Jane Austen Newsletter January 2017
Editor: Megan Princess Megan Rose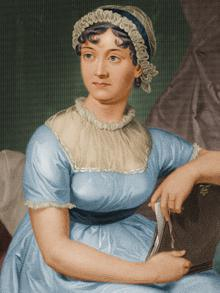 Hello Janeites! Welcome to 2017. A New Year. A new Jane Austen Newsletter. I hope this finds everyone and hoping for a good year. This is what is new with Jane Austen.

The cover of this is Darcy from "Lost In Austen". I love Colin Firth but I adore this Darcy as well.

A L5Note carrying the mm engraving of Jane Austen showed up in Wales when a customer paid for his purchases at a sale. This note is worth L150,000. Keep in mind that this is English money. If I had one of these notes, I would keep it locked up in a vault and it would be a valuable possession.

A letter to Cassandra, Jane's sister from Jane sold for L150,000. This, too is another cherished item.

Jane's mother didn't like the novel Mansfield Park but Cassandra loved it.

Jane's novels are now being read in Pakistan.

I was reading "Dark Shadows" Heiress Of Collinwood" by Lara Parker, the witch from the show and Victoria was raised in a Orphanage and Mrs. Hopewell was ahead of the Orphanage and was one of Victoria's teachers. She was a fan of Jane Austen and Victoria liked Jane's stories. Mrs. Hopewell had the orphans read Jane's novels. I was really surprised to read this in the novel I was reading. I take Lara Parker loves Jane Austen,
too.

Jane's stories are considered romantic and part of the Georgian Gentry. King George was the King in Jane's time of her writing. Rebecca Smith is an author and a Janeite and is also a distant cousin of Jane's. What an honor that would be, to be related to Jane.

At her Chawton house, Jane wrote Mansfield Park, Persuasion and Emma. She played the piano every morning and Jane's piano is in her museum. Jane and Cassandra shared a room by choice by the gardens.

Jane and Cassandra had pet cats they loved. I love my cat so I get that.

Jane loved making tea and coffee. She made it for her mother father,, sister and herself every morning. They had it at Noon as well.

Candles and fire were the only source of light. Jane probably did a lot of writing by candle light.

Jane loved going to the theatre when she was in London. She also went to balls, art exhibits and parties and her brother Henry and her met with publishers.

Jane's nieces and nephews didn't know about her writing until Pride and Prejudice and Emma were published.

Jane used ink made out of apples, it came in powder form. It was grey and faded to brown over the years like the type of apples they used for the ink. Her father had bought her a writing desk she wrote her novels here by hand. No computer, keyboard, just handwritten.

Jane, her mother and Cassandra made a quilt of over 3,000 squares and 64 different fabrics. This took a long time. This quilt is on display at the Jane Austen Center.

A deleted chapter of Persuasion was found among Jane's letters and the book hasn't been edited to include this chapter. This hand written chapter is with the letters that Jane wrote that have been preserved. What I read, these letters are the Jane Austen Center Museum as well.

I hope that you have enjoyed reading this newsletter and I would love to hear from you. I hope to be back next month with another newsletter. Thank you for reading and I hope you are a Janeite Fan.

Please check out these forums:

Jane Austen Meeting Place (ASR)
A place to meet other members and write about what you love about Jane Austen.
#

1992432

by Princess Megan Rose
Jane Austen Discussion Forum (ASR)
A Forum for authors and members who love Jane Austen.
#

1710273

by Princess Megan Rose

** Image ID #2058095 Unavailable **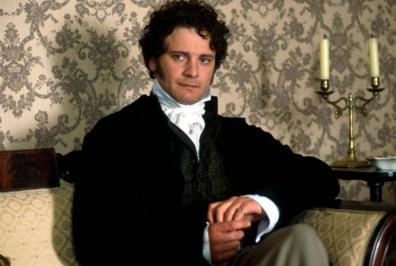 © Copyright 2017 Princess Megan Rose (tigger at Writing.Com). All rights reserved.
Writing.Com, its affiliates and syndicates have been granted non-exclusive rights to display this work.
Printed from https://www.writing.com/main/view_item/item_id/2107546-Jane-Austen-Newsletter-January-2017