Printed from https://www.Writing.Com/view/2109529
Dear Me 2017:

Another New Year! Wow! What are your plans? You do have plans. Where do you start?

I have never found a publisher for my Vampire novel. I can't promise this will be the year but it is on the table still. What do I plan to write this year? To be honest, I never know where I will get an idea. Maybe from a prompt or a story I read or heard about. I do Blog entries everyday. I do the Camping Blogging Group, Blog City, Circle Of Friends, Andy's Writing Challenges and I did Give It A 100 last year. I write the Jane Austen Newsletter once a month. I do write poems or a short story when I get an idea. I do one review a day or at least, I try to.

You are the Leader of: The Jane Austen Group, Darcy's Ladies, Prince Group and Fairy Tale Group. You need to think of some activities for these. These groups have been on hold for too long. I hope you will do something fun for these groups. You have been here 15 years and belonged to a lot of groups. Maybe this year, you can have an Auction or think of something special to do for everyone. You have had a few contests in the past. Something to think about.

You consider yourself a Jane Austen Historian. You found an online class that is about Jane Austen and her novels. You get to write all about this. Are you up for the challenge? You will have to reread Jane Austen's novels and then answer all the essay questions. Yes, you can do it. You have a Jane Austen Group, members, you write Jane Austen stories and do a monthly Jane Austen Newsletter. This online writing class is perfect for you.

Scrapbooking. You have Frankenmuth, Michigan pictures, pictures from your 1920's/Downton Abbey Tea and zoo pictures to scrapbook. You still need to get your Christmas pictures and Holland, Michigan trip pictures developed. You will be busy scrapbooking. It is time to get hopping on these projects.

Stress Relief Coloring. You have at least 30 coloring books. You need to get busy on these as well. Coloring does release your stress. You also have Dot To Dot Books for Adults. What are you waiting for?

You have "Batman" DVDS and "Dark Shadows" DVDS to watch. This also helps you to relax.

Don't forget to take time to read. Like reading your Bible, other novels you have on your Nook and I am sure Danielle Steel will have more novels for you to read this year. You may want to reread the "Twilight" Series and the your two novels you had published.

This is your year. What about trips? Probably go back to Michigan. Maybe someday, you will take the trip to Forks, Washington. You plan on doing these things that you mentioned above this year. Plan a schedule for your projects and let's get them done. You can do it. Go for the gold!

2018 Plans:

I hope to start a novel but I have to decide what I want to write about. It would probably be a Jane Austen type novel. Since I am retired, I have time but no ideas at this moment.

I need to read the books I already have on my Nook and get some writing ideas.

As for trips, my husband and I may go to Frankenmuth, Michigan and I do love the Christmas Store. I enjoy going to Holland, Michigan and staying at my cousin's house. We go shopping and hang around the lake and I love taking pictures of seagulls and lighthouses.

I hope to work at a library one day a week to give me something to do. I can no longer work I health care. I did nursing 30 years.

I will be at Writing.com, doing reviews, writing blog entries, Jane Austen Newsletters, helping out Auctions and doing Camp Fires with my friend Carol, 4 Provinces.

These are my 2018 goals.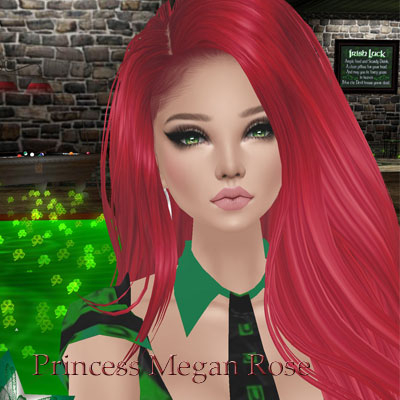 ** Image ID #1749496 Unavailable **
© Copyright 2017 Princess Megan Rose (tigger at Writing.Com). All rights reserved.
Writing.Com, its affiliates and syndicates have been granted non-exclusive rights to display this work.
Log in to Leave Feedback
Printed from https://www.Writing.Com/view/2109529