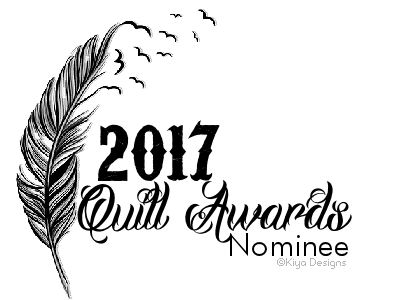 The mysteries of this life are perpetual and consuming. They have their beginning as easily and quickly as the disappearance of a child from a playground. One minute all is well and children play happily, and then one is gone without a trace to be found. What began as a quite natural occurrence of life has suddenly become a mystery. All too often it remains one for all time.
There are many mysteries in this world and in the universe beyond. Upon this tremulous globe we call home, mysteries arise at a feverous rate. Some arouse only the slightest attention, while others are born of a global fascination. The assassination of John Kennedy, the murders of Jack the Ripper in 1880s London, and a host of others will never lose their ability to attract the questioning masses.
But there is one mystery I would like you to consider for a moment. I will ask that you listen to a few strange and unexplained facts, and then decide whether it is a mystery you might want to read about. It is a story about the United States Senator from Louisiana, Huey Pierce Long. It is a story you will not soon forget.

The date was September 8, 1935. It was a hot night in Baton Rouge. Although fall was approaching, it may as well have been the apex of Summer as the temperatures reached the mid-nineties. That was the Southern weather for you. Just when you were hoping for some small respite from a sweltering Summer, you got another blast of hot and humid weather. The languid citizens of the city were relaxing on this sultry Sunday night before the approaching work week ahead. People sought for whatever breeze could be found by the rhythm of porch swings and rocking chairs. Some listened to the family radio. In the distance could be heard the drone of a Tugboat churning the dark and muddy waters of the Mississippi River. It was a quiet night in the Bayou City, at least for the moment.

In contrast to this tranquil and relaxing Summer evening stood the proud and stately capital building which cast an ever-watchful eye over the city below. Just three years old in 1935, the thirty-four-story edifice was state of the art as well as the tallest building in the state. The State Capital Building was every square foot Huey Long's building. He had built it when engineers said it couldn't be built on the high-water table soil of Baton Rouge. Huey, never a man to take no for an answer, said, "Find a way." They did and in three years Huey's crown jewel was completed. The Capital was Huey's building and everybody knew it. No likeness in stone could have more perfectly shown the power and success of Huey's political career. Huey's self-adopted moniker, "King Fish" was not lost in the personal shrine Huey had built for himself. In the minds of many, Huey was King of Louisiana.

On that particular Sunday night, the Capital Building was a hive of activity. Both chambers of the House and Senate were in session. Long wanted around 39 pieces of legislation to pass through both sessions without a hitch. You see, Huey Long had been governor of Louisiana and now was a Senator in Washington. He didn't have any reason to be in the State Capital Building of Louisiana, that is unless you understood Louisiana politics. Although Long's place was in Washington, he still maintained his political base in Louisiana. For all practical purposes, he ran the state. It was a most unique and unparalleled situation. Louisiana had never seen any politician quite like Huey Long before.

It was just past nine o'clock when Carl Weiss told his wife that he was going to the hospital. He had a surgery planned first thing in the morning. He dressed in a white linen suit, took his surgery tools and drove off into the night. He had recently purchased new furniture for his home, was having a floor heating unit installed, and had told his mother that he planned on remaining in the home for at least ten years. Future events would bring these facts and more to mind in the days to come.

That night was lit only by a quarter Moon. The lights shone brightly in the Capital Building like tiny holes punched in the darkness. The parking lot of the Capital was filled to overflowing. Dr. Weiss's route took him past the Capitan Building. It was then that he decided to stop upon noticing that a departing car left an open parking space. Did he stop on a whim, being drawn to the light like a moth is instinctively drawn to the brightness? Or was there a very certain reason and intention that had been brewing for a long time?

Dr. Carl Austin Wiess was married to the daughter of Judge Benjamin Pavy of St. Landry Parish. Pavy had opposed Long and if there was one thing that Long could not tolerate was opposition. As they say in the south, if you got on his bad side - meaning Long's - whether you realized it or not you had declared war. And Huey P. Long was an expert tactician at winning wars. Judge Pavy had been on the bench for a long time and as far as Long was concerned it was time for him to go. Unseating the judge wouldn't be easy but Long had a plan. He would carve up the judge's district and break up Pavy's voting bloc. But that wasn't all. It was rumored that Huey was saying that the judge's family had Negro blood running through the family's veins. No one knows whether Long had really started such a rumor but it wouldn't have been past him to do so. If he did start it and planned to use it against Pavy, it would have been a very damaging charge in 1935.

According to reports, the Pavy family wasn't really fazed by any shenanigans that Huey was up to. They would have expected as much from Huey. And, as far as the judge losing his seat on the bench, his wife had been after him to retire and enjoy life, so the family didn't see that as a negative anyway. When it came right down to it, the Pavy clan didn't seem all that bothered by the whole situation.
As the young Dr. Weiss pulled into his parking space he had no way of knowing that he had just missed his younger brother who had intended to stop with some friends from college and see the goings on in the capital that night, but when he couldn't find a place to park he decided not to stop. History may well have been changed if Dr. Weiss's brother had run into his brother Carl that night. Dr. Weiss parked his car and walked up the grand forty-eight steps that had, etched, the name of each state. Reaching the great bronze doors, Dr. Weiss entered the vortex of history.

The question that no one has been able to answer even eighty years from that night is why Dr. Weiss stopped at the Capital in the first place. According to family and friends, Carl had very little interest in politics. In fact, that night may have been the first time he had ever set foot in the building since it had opened three years earlier. So, the question is, why that night?

Within any mystery, theories are always found swirling around a whirlpool of questions without answers. The mystery of that September night is no different. Many have questioned the presence of Dr. Weiss in the Capital that night. He most surely knew that Huey Long was in the building. Did he go there with the intention of confronting Long about the attack on his father-in-law? You see, the slanderous statements made against Judge Pavy - if indeed they were made - would also have had a direct effect on Dr. Weiss's family. If Huey Long was saying that the judge had Negro blood in his family, then that meant that Wiess's young wife and son were part Negro. Such revelations would have greatly impacted Dr. Weiss's family and career. Had Dr. Weiss come to the Capital that night to settle the matter once and for all? Did Dr. Weiss go to the capital with the intention of speaking to Huey Long, or to kill him? When you consider the fact that Dr. Carl Austin Weiss was a young and brilliant doctor with a stellar future, well respected in the community and in his profession, and never having shown even the slightest leaning towards violence, it makes those events of that hot September night all the more mysterious and puzzling.

No one can say what Dr. Weiss did when he first entered the capital. He may have hoped to spot Long as Huey darted from one room to another. We do know that at a certain point Long headed for the Governor's Office for a meeting with Governor O.K. Allen. As Long outpaced his bodyguards down the corridor toward the double doors of the Governor's office, nobody seemed to take much notice of the slightly built man in a white linen suit standing beside one of the marble columns. Just as Long turned to enter the office, Weiss stepped out. Some witnesses say that words were exchanged between Long and Weiss. Others remembered nothing at all being said. Then suddenly there was a shot, and, as the saying goes, all hell broke loose. Some heard Long give out some sort of yell, press his hand to his lower abdomen, and walk off under his own power. At this point, after a brief struggle, Long's bodyguards opened up on Weiss. There are various accounts as to the details of the shooting of Dr. Weiss. The minimum of shots the doctor received was about thirty, but possibly more, many more. Suffice it to say, the bodyguards fired until their guns were empty. As Dr. Weiss's bullet-riddled body lay bleeding on the cold marble floor, the Louisiana State Capital, had, in an instant, become a place of terror and pandemonium.

When the wild flights of frenzy gave way to a somewhat sober view of the night's events it was found that Long's wound did not appear to be mortal. He was rushed to Our Lady of The Lake Hospital, located just across a small lake behind the Capital Building where Huey Pierce Long would succumb to the bullet which had pierced his abdomen. Doctors did all they could by operating and giving several transfusions. What they did not know, but should have found, was that Long's Liver had been nicked by the bullet, causing him to lose blood as fast as he received it. After around thirty hours Huey P. Long died from massive blood loss.

The assassination of Huey P. Long shocked the entire World and marked the end of a historical era. Investigations would follow that brought forth more questions than they answered. One photographer snapped a picture of Dr. Carl Austin Weiss as he lay dead upon the Capital floor, his eyes wide open as though he was staring into an unseen world. It is a terrible and haunting picture that makes the question of why all the more powerful and poignant. Did Dr. Weiss go to the Capital Building with the express purpose of killing Huey Long? Why would a young and brilliant doctor with everything to live for enter into a compact with, what would surely be, suicide? How could the doctors have made such a fatal error in Long's treatment? None of these questions would ever be satisfactorily answered. But one thing was certain. Possibly the greatest politician in Louisiana History was gone. The Kingfish was dead.