Printed from https://www.writing.com/main/view_item/item_id/2121214-Jane-Austen-Newsletter-May-2017
| | |
| --- | --- |
| | The May 2017 Jane Austen Newsletter, news about Jane and Henry Austen, Jane Austen Files |
Jane Austen Newsletter May 2017
Editor: Princess Megan Rose


Hello Everyone! Welcome to another Jane Austen newsletter. This is what is new with Jane. I am going to write about an excerpt from The Jane Austen Files By: Helen Amy. Thank you for joining me.

Pride and Prejudice is now a ballet. Artistic Director Douglas Martin is a big Jane Austen Fan and he decided to make P&P into a ballet. He included the minuet in this ballet. I like ballet and I love P&P but I would rather just read the book and watch the movie. It is a nice idea and I am sure the Ballet is good. I would go see it if I had a chance but like I said, I am content to watch the movie.

Jennifer Ehle played Lizzie Bennet in the 1995 version of Pride and Prejudice. She is now playing Vinnie Dickinson in a movie about Emily Dickinson called "Quiet Passion." I couldn't find out if Vinnie is a woman or this person is to Emily. I like Emily Dickinson. I found this interesting.

Marion Ruiz of Geekblog says a good way to get readers to read Jane Austen is to read Pride and Prejudice and Zombies because this makes Lizzie out to be a hero. I like the zombie version but this isn't a way to get people to read Jane Austen. Give them a copy of the original Pride and Prejudice, Emma or Northanger Abbey. These are my favorite Jane Austen novels.

Sense and Sensibility was originally named Elinor and Marianne.

Jane's brother Edward was adopted by Thomas and Christopher Knight. They were well off.

Would Jane like her Pride and Prejudice book being revised in a novel about zombies? I have to wonder about this one.

Northanger Abbey was originally titled Susan. Susan was changed to Catherine.




The Jane Austen Files:

Henry Austen, Jane's favorite brother wrote the first biographical information about Jane Austen. Henry liked Mansfield Park the best of all of her novels, He was Jane's representative and got her books published. He was the one who revealed to everyone that she was the author of the books he submitted.

After her death, Henry got Northanger Abbey and Persuasion published.

Henry said Jane's life was quiet and uneventful. He says she was a genius, attractive, faultless and cheery. She never wrote for fame and profit. Jane was a devoted Christian.

Jane and Cassandra didn't always attend the same balls together. Jane was stay at her aunt's house and write to her about the balls she attended. She loved balls and meeting new people. I always thought Jane and Cassandra were always together but they weren't. Jane wrote a lot about the balls in her novels.

I found this part of the letter interesting. This is like gossip. Jane could have used this in one of her novels.

Eliza has seen Lord Craven at Barton and probably by this time at Kintbury where he was expected one day this week. She found his manners were pleasing indeed. The little flaw of having a mistress now living with him at Ashdown Park seems to be the only unpleasing circumstance about him. From Ibthorp, Fulwar and Eliza are to return with James and Mary to Deane.

That is all I have for this month. If you get a chance, read The Jane Austen Files By Helen Amy. The Jane Austen letters that weren't destroyed by Cassandra are found in this book.


Jane Austen Group Items (E)
A folder for my Jane Austen Group items.
#

1516060

by Princess Megan Rose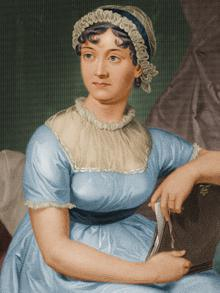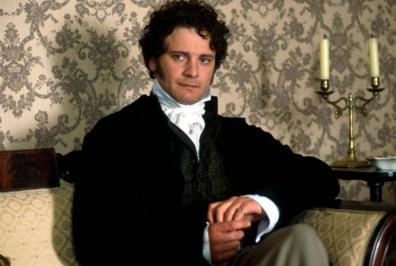 © Copyright 2017 Princess Megan Rose (tigger at Writing.Com). All rights reserved.
Writing.Com, its affiliates and syndicates have been granted non-exclusive rights to display this work.
Printed from https://www.writing.com/main/view_item/item_id/2121214-Jane-Austen-Newsletter-May-2017