Printed from https://www.Writing.Com/view/2134451
(4)

by

Jay O'Toole

What is humorous? How to do reach the "funny bone" of our audience?
"What would a man of klutzy gait
get when he falls in fruit drink?"
With all his body and his weight
gets punch in nose I do think!

"What silly soul would put a tool
of cleanser on the top shelf?"
The one, who follows ev'ry rule
and jumps for Joy like an elf.

"Peter Piper picked a peck
of pickled peppers, thusly.
"This peck of trouble thusly decked
his pate with thoughts discussly."

Could Peter Piper's peck be picked,
if already quite pickled?
One wonders how he could be tricked
by joke so easily fickled.

If "she sells seashells by the seashore,"
I frankly have to ask,
Does she see seashells that are there before
she tries such a daunting task?

"I scream, you scream, we all scream for ice cream,"
but why this crazy ploy?
If scream to scream at ice cream truck supreme,
will we not driver annoy?

"What do you, Son, a-boiling in a dirty pot
for making daily tea?"
"My mother dear, hath quote so now lately to be forgot
that truth we no more see?"

"What truth be this, my dearest Son,
before my ire thus roils?"
"Just this, Dear Mom, that vict'ry's won,
'A washed pot never boils.'"

"A penny saved is penny earned,"
said Ben in voice quite Franklin.
But "penny saved" from what I've learned
is penny we can't spend then.

Form of poetry: Mostly iambic meter, but a few feet of anapest found their way in for flavor.
Word Count: 235

by Jay O'Toole
on September 11th, 2017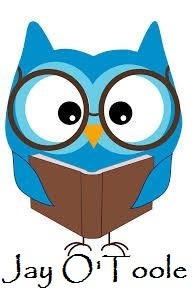 © Copyright 2017 Jay O'Toole (777stan at Writing.Com). All rights reserved.
Writing.Com, its affiliates and syndicates have been granted non-exclusive rights to display this work.
Log in to Leave Feedback
Printed from https://www.Writing.Com/view/2134451