Printed from https://www.writing.com/main/view_item/item_id/2151517-Spring-Extravaganza
(3)

Trying out a new look for the Power Group
"WdC SuperPower Reviewers Group"
is now entering it's second decade.

It's time for some exciting improvements and changes.

The upper staff has been working hard at planning, and we'll be testing the new look in a Spring Extravaganza starting on April first.
(No, this is NOT an April Fool's prank!
)
After Springtime, we'll make adjustments, and perhaps keep some of the changes permanently.
In a nutshell...Or, should that be an eggshell

~More crediting gift points for each Power Review.
~~No more review request Power pages
~~Brand new monthly badge or (gift point) incentive
~~More prizes available at raid time
~~Continuation of 'Flash Review Event'
The following are some more details of which you can expect to see...



C R E D I T I N G
"WdC SuperPower Reviewers Group"
has been the top reviewing group for many years.
You can expect to see a slight increase in the amount of credits you will receive for each of your Power Affiliated reviews. Springtime is a great time to grab more gift points from reviewing, so be sure to do at least one or two reviews every day.



Out With the Old -- In With the New

Review Request Pages Are Being Replaced By Badge Awards
Soon we will be taking down our review request pages.
This is a major change which we all agreed should be done in order to make way for the amazing badge awards.

The "SuperTower Review Room MB Rewards"
, will be refurbished to house the all new award center.


To qualify for the badge each month, you need to write 12 qualifying reviews or more (Power Affiliated, 750 characters or more not counting ML, link to Power or Power Image)


Make a post at "SuperTower Review Room MB Rewards"
when you have qualified for the badge.
In your post, please let us know if you want the badge, or 10,000. gift points instead.
If you don't specify, we will give you the badge.
We will usually try to give you a badge which you don't already have.
(One award per person per month)
RAID REVIEWS DO NOT COUNT AT THE AWARD CENTER



Review Raids
Review Raids will continue each month as they always have.
We plan to give out more prizes for our raids.
More merit badge prizes will be added, and most everyone will receive raffle tickets.
At the discretion of the hosts, perhaps other surprises might be added.
In addition, the crediting increases (as mentioned earlier in this note) will be seen.



Flash Review Events
Nixie 🦊 popping on and off has already begun hosting Flash Review Events, where you review for extra credits during a set time limit. It's been a really fun and successful experience and will continue for your enjoyment.



Thank you to those of you who already voted for our group.
It would be fun to have a win on our 10th annivesary year.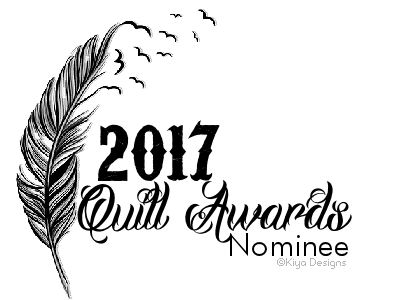 © Copyright 2018 Maryann- Happy 13th Power (mhicks at Writing.Com). All rights reserved.
Writing.Com, its affiliates and syndicates have been granted non-exclusive rights to display this work.
Printed from https://www.writing.com/main/view_item/item_id/2151517-Spring-Extravaganza