Printed from https://www.writing.com/main/view_item/item_id/2211795-The-Nihility-That-Is-You
(2)

by

HikerAngel

Some dark, angry free verse...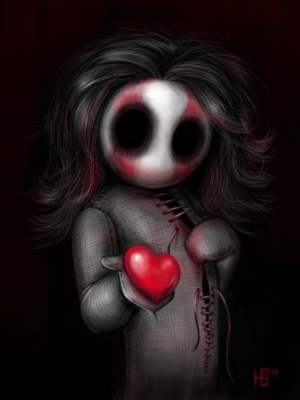 Feathered raven locks
Frame peering voids
That see only the cavity
Of my nonexistent soul.

Still my unbeating heart,
Clutched in cold, mittened palm,
Fraying threads hiding
The darkness within you.

Hate would be better,
But vacuous indifference,
The only gift you offer
From scarlet-streaked tranquility.

Do I mean nothing?
After frenetic passion,
Manic ardor in both love
And heartfelt fucking fury.

As visceral hurricane rends me,
I dis/believe compelling evidence
That I am as worthless
As the nihility that is you.

20 lines of free verse
© Copyright 2020 HikerAngel (hikerangel at Writing.Com). All rights reserved.
Writing.Com, its affiliates and syndicates have been granted non-exclusive rights to display this work.
Printed from https://www.writing.com/main/view_item/item_id/2211795-The-Nihility-That-Is-You