Bingo Blitz (E)
Celebrate 20 years & win prizes!
#

2231016

by Krista Gets Her Groove Back
Square One
Review an item by three new members
Review of "Memories"

Review of "Pain"

Review of "The Leap"

Square Two
Write an article on the proper way to wash your hair


The Definitive Guide To Washing Your Hair
(Well, my version, anyway
)

There are many questions one can ask when trying to get this procedure down. How often must we wash? What is the best brand to use? How do we know our hair type? How long do we leave conditioner on before rinsing? It is easy to get confused by everything we need to remember. So, to aid you all in your quest for shiny, perfect hair, I am sharing my thoughts.

Hair type: this is the most important thing to establish before we even look at products. Now, I'm going to assume everyone is aware of their own hair. You know whether your hair is flyaway-fine or hanging-limp-thick. To my consternation, mine falls into the latter category. But there is more to consider when choosing products to use. Is your hair dry? Do you have damaged ends? Is your hair coloured? Is your hair oily?

Really, the products describe themselves on the label. For me, I use shampoo and conditioner for long hair with (to my shame) damaged ends. It is Elvive; I like them and have used their products, on and off, for many years. At the moment, the product I use is good for "Detangling." Just what I need. I would, however, say it is a good idea to change the brand you use every couple of months. If you don't do this, you run the risk of your hair becoming immune to the star quality of the products.

So, once you have selected your products, these are the steps to follow:

• In the shower or over a sink, wet your hair thoroughly until every strand is soaked through
• Squeeze shampoo onto your hand, the size of a 10p piece
• Work shampoo into your hair, focussing particularly on the roots and the parts closest to your head
• Once you have a lather all over your head, rinse with warm water until all the shampoo is gone and the water is running clear
• Squeeze conditioner onto your hand, anywhere between the same size as the shampoo and twice the size of it (depending on how much hair you have) and work it into your hair, focussing particularly on the ends and places that get tangled
• Leave the conditioner for one minute, then brush your hair until there are no knots in it — I always leave it for a minute first to prevent the loss of conditioner from brushing
• Rinse hair with warm water until there is no conditioner left and the water is running clear
• Towel dry hair for about one minute, then brush it out until all knots have gone
• Leave hair to dry naturally to avoid heat damage from a hairdryer

To be fair, I must add these instructions are more for women and people with long hair. If your hair is short or slightly lacking in volume, it is easy to use a 2 in 1 shampoo and conditioner. This way, you only rub in the one 10p piece amount and rinse it through afterward. Simple.

Here ends my wisdom. Go forth and wash your hair!

Square Three
FREE SQUARE
Square Four
Write a 55 Syllable Poem
Ascension
Death-defying, daredevil Dave,
King of Bizarre; attention craved,
Blue sky stretches far ahead;
Fresh sun warms dry riverbeds,
Arizona tapestry falls away
As fifty-two balloons lift him astray
Up, up, and away!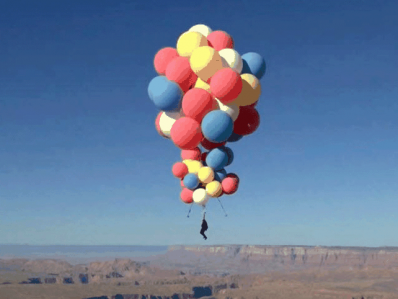 Square Five
Write an advert to sell a haunted doll
Roll up! Roll up!

Going cheap to a good (or, even, bad) home: one late nineteenth century doll.
Going by the name of Eve, she has all her own raven-black hair. With porcelain features and green eyes (except for when they are red), her temperament is mostly friendly. She comes with two sets of clothes, but it is advised to let her choose which to wear. She likes to be in control.

Eve really is a good friend to any (well, most … well, some) children. Although our neighbours would have you believe her possession causes problems with local pets and, sometimes, people, she really can be a good friend. Honestly.

One piece of advice I must add, DO NOT leave her alone with your child at night. This is when her demons tend to surface. She hates snoring, gets most irate when disturbed by this phenomenon. As our poor cat Bert would tell you if he could speak.

To say Eve is haunted is probably an exaggeration. She's not evil. As such. She's just a little different. This is reflected in her price. Dolls in her condition from the late nineteenth century usually sell for £100 or more. But you can have our little devil, Eve, for just £1.99.