In case any of you missed my earlier announcement, yours truly has just been nominated for a Quill Award again this year, this time for my Veterans Day word search; If you have missed a certain image, just take a look again: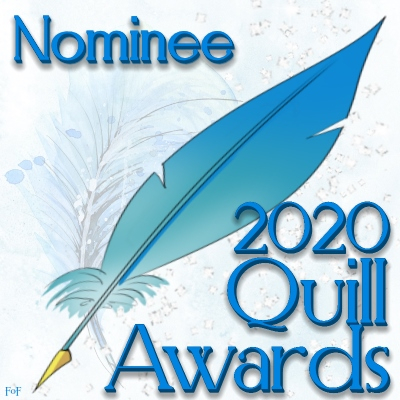 Once again, I owe my heartfelt thanks to those Quill Awards people for nominating me again this year, and do you want to know something else? I could not have done it without the support of you guys; you have encouraged me to keep going, and that is what I plan to do, no matter what kind of bad thing would come my way, be it pandemic or otherwise. I shall continue to make you all happy through my creativity, both today and beyond.
Now, I would very much like to share something with you that has to do with this pandemic, since we are now on the subject of that...I know that this health crisis has gotten much worse with each passing day, and one of the things that have made it worse is that people do not take this health crisis very seriously, and most of them have gotten sick, or have even died. Now, our new President has made a mandate for all of us to wear a mask for 100 days, and if everyone wears a mask for those 100 days, as well as follow the other health protocols, then this pandemic would be brought under control, and hopefully, we would be at the beginning of having our lives be back to normal. Now, we must follow the President's orders as well as follow these simple, but important, health rules to manage this pandemic and to bring it under control...
1.)
WEAR A MASK: You should
ALWAYS
wear a mask, even if it is two masks at once; doing so helps you protect yourself from the spread of COVID-19.
2.)
WASH AND/OR SANITIZE YOUR HANDS: We should always wash our hands, after using the bathroom, before and after you eat, and so on; You should wash your hands with soap and water for 20 seconds. If there is so sink available, then use hand sanitizer so that your hands would be protected from germs.
3.)
STAY 6 FEET APART: Isn't that too stinkin' much to ask?! Seriously, you should always stay 6 feet apart from other people; Hey, I know that this is hard, but we all have to do our part to stop the spread of this horrible virus.
And finally...I know that the pandemic has created a lot of stress on all of us, myself included. So the best advice would be to engage in self-care, you know, something to keep yourself from going crazy? You can find all the tips that would help you manage this difficult time at www.cdc.gov.
If any of you wonder what this means, then I shall tell you: I plan on doing a special theme week of stories with the subject of objects in which they are each colored with a different color of the rainbow; I plan to do this theme week soon on my blog,
Miss Jenn Webster
, so keep your eyes peeled for news on that; in the meantime, if you have not checked out my blog yet, then may I suggest that you do so at www.msjennwebster.blogspot.com.